Amazon Revly Reviews are starting to stack up on Amazon's product page but I decided that it might help you guys out to do a proper BPW in-depth review on the online giant's new Revly Grass-fed whey protein offering. If you're like me- you were probably just downright curious whether Amazon could even make a decent protein. What does an online e-commerce giant know about protein supplements anyways? Well. Stay tuned. Because in this ground-breaking Amazon Revly Protein review, we're going to strip it down to the core. We'll talk about the Revly protein ingredients, the Amazon Revly FLAVORS (incl. what is the best flavor of Amazon Revly?), and lastly we'll look at the Amazon Revly packaging before putting together a final Revly review summary. Let's not waste any more time and REV the engine on this red-hot 'Revly' review!
Amazon needs no introduction, guys. You know I usually like to do a little song and dance about the brand that I'm reviewing just to, you know, give a little context and background about what is going on with the brand that created the product. But this is Amazon's OWN Rely protein brand. I know. Right? We aren't talking about some indie wellness brand anymore. We're talking about the king. The one. The most important company of our generation. Maybe ever to be. It's crazy, right? But I'll save the profound commentary for a rainy day. Let's start with the top question that was absolutely burning into my mind- does Amazon Revly Protein TASTE good?
What is the Best Flavor of Amazon Revly Protein? 
So real quick- I bought two flavors of the Revly Grass Fed-Whey protein. To my knowledge, they only make the two flavors. They are, as you could have guessed, chocolate and vanilla. These are the two most common flavors to launch with, so I'm not surprised that Amazon went with the popular duo. Let me describe each flavor and then tell you a little bit about which is my favorite Revly flavor.
Chocolate: The chocolate Revly is really about what I expected. I know- you're thinking could I POSSIBLY know what to expect from Amazon Revly protein. But I'll get to that in a second. I knew that Revly's chocolate flavor would be quite heavy on the milk chocolate and not be terribly intense as for dark chocolate notes. I knew they would play it more down the middle. (That's a common theme with Rely as you'll see). Don't get me wrong- this Revly flavor is very easy-drinking, it's just not that remarkable. I personally like a really bold chocolate flavor. One that hits me hard with bitter cocoa. That is unfortunately NOT what Revly does. So. This is not the one for me. 
Vanilla: I sort of expected the Revly vanilla flavor to be more of a standard / classic 'French' vanilla, however I was mistaken. This one had a much more modern sort of vanilla bean flavor, which was to my liking. I did find the flavor to be far from intense enough despite the fact that I did enjoy what little flavor was there. I thought the sweetness could have been ramped up in both flavors as well. 
As for texture, both proteins had a bit of a 'longer grain' than you would expect from most modern protein powders. That's because Revly is grass-fed. So don't forget the grass-fed texture is always a bit different. 
As for which is better- I would have to say that the best flavor of Revly protein is the vanilla. Both are not bold enough, but the chocolate is particularly weak. There are much better protein powder options when it comes to taste. But. Let's see. What else… Why don't we move into the ingredients and look under the hood at what's actually in Amazon Revly protein. 
What's in Amazon Revly Protein? 
Glad you asked- because I have the answer. In this protein powder, you have, well, not all that many ingredients. I was expecting a FEW more flavor/texture ingredients from Amazon, but then again also not because keep in mind, this is an economics-first brand. Amazon wanted to make something with HIGH margins. Meaning, for those of you who studied gender equality for 4 years, that they want to make the most MONEY as possible. So basically the way you or I would have made it if we were Amazon. We know we're going to sell the crap out of it no matter what by giving it all the prime real estate on the site, so, why not maximize those profits and line Jeff Bezos' pockets. After all. He needs to get some of it back that he lost to his wife after he cheated on her. 
Oh my. Sorry guys. Lol. The real me is coming out tonight in this Revly review! Whew! Yeehaw! Lol. Don't hate me. 
Where am I? Where were we? Ah yes. Amazon Revly protein ingredients. We want to know what's in it. The age old question. Show me what's behind the curtains. Let's have a look in fact at not just the ingredients but also the macros. Starting with macros: 
Amazon Revly Grass-Fed Whey Macros: 
Calories 120
Total Fat 0.5g
Sat Fat 0g
Trans Fat 0g
Cholesterol 0mg
Sodium 120mg
Total Carb 3g
Dietary Fiber 1g
Total Sugars 1g
Protein 25g 
NOTES: There's not much to note as far as macros. This is pretty pure protein so nothing added that would through of the macros of pure grass-fed whey isolate
Amazon Revly Ingredients: 
Whey Protein isolate, Natural Flavor, Cocoa, Xanthan Gum, Sunflower Lecithin, Salt, Stevia Leaf Extract (Reb A) 
NOTES: Again, I'm really surprised (but not) that Amazon didn't add MORE to this Revly protein to make it taste a little better, or a little smoother, or a little SOMETHING. Anything to give the taste some character. But yeah. It's not a terrible formula at all. 
Overall the formula and ingredients are fine. Nothing remarkable. But nothing jarring that makes you cringe either. There's nothing artificial. Just plain whey isolate and some simple flavoring ingredients. Alright. Let's look at the Amazon Revly Protein packaging / branding… 
Amazon Revly Protein Looks Quite Plain
Similar to the ingredients section of the review, there is not a whole lot going on here as far as the packaging. I don't understand the name 'Revly' to begin with…that part is strange. The focal point of the label is the extra-large 'Revly' logo that sits along the top 1/4 of the label. It is neither a positive nor negative design element. It just is. The product description and extra info are positioned smartly lower just below. 
The chocolate flavor sports a brown color scheme while the vanilla dons a gold one. Both sit over top of a white plastic jar. I sort of wish Amazon had gone with a more sustainable packaging option like YourSuper, or some of the other more progressive Indie brands that I review. But. Let's not get it twisted, Amazon is the furthest thing from an indie brand and they are the furthest people from caring about anything from money. And I guess that part is very clear to me about this product from start to finish. It looks average. It tastes like corners were cut. There are no certifications (organic, non-GMO, nothin- after all that would cut into profits)…and that's really it guys. Let me summarize this Revly stuff for you and we'll get you on your merry 'whey' (see what I did there, Lol)…
Amazon Revly Protein Review Summary
– Amazon Revly is a new 'Amazon' house-brand made protein powder. It comes in two flavors and features 25 grams of protein and 120 calories per serving
– Both flavors are weak on flavor, lack sweetness, and have a sort of a grainy/chalky texture (normal for grass-fed proteins). I found the vanilla to be the best flavor of Revly Protein
– The Revly protein has relatively straight-forward, I dare say 'boring' packaging, though the designs are technically sound
At about $33 for 30 servings, the Revly protein is priced to sell. As we expected, it is priced quite a bit lower per serving than it's competitors.
Amazon Revly Protein is a decent product and it does follow along the minimalist trend, but not because it's trying to be minimalist, but because it's trying to make money. Does that make sense? think of someone who does something good for the planet but then trumpets it around to their own personal advantage / benefit. For the optics. You know? I know all kinds of people like that here in Santa Barbara. But anyways. I sort of expected more from Amazon. But knowing what I know about the current state of corporate greed…did I really?*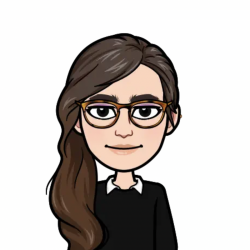 Latest posts by Allie Lewis
(see all)