What is the best protein powder for women? Great question. And you know what? We've got great answers for you here on the BPW and we are thrilled to finally release our SECOND annual best protein powder top ten list. I passed over one hundred reviews this year, and I'm super stoked to share my findings on what the best-tasting protein is, what the best 'minimalist' protein is, and a few other speciality awards. As always I've found the top-rated protein by scoring each and every single one on my four key criteria, which are flavor, formula, packaging, and value. Check out this year's hot list and find YOUR next protein inside.
Guys. You can't even imagine how much time and effort went into compiling this list. SO many protein powders. So many shakes. So many rinsing's out of my Magic Bullet cup. I swear Magic Bullet should sponsor me all the business I give them! But I finally am ready to announce who has made it to my Top Ten Best Protein Powder list. There are almost ALL newcomers from last year. I'm going to share my Top Ten, and after that over off on are a few 'honorable mention awards, which will be given out to a few specialty protein category winners such as: The Best Plant-Based (Vegan) Protein for Women, The Best Meal Replacement Protein Powder for Women, and The Best Protein For Fat Burning / Fat Loss. But without further ado, give me a drumroll please and let's announce our WINNERS!
The Top Ten Protein Powders for Women of 2019:
GOLD MEDAL APOLLO Protein | score: 9.8 The unmistakable 'unicorns' of sports nutrition have found their way to number one after winning my heart over with the best single flavor of protein powder I've EVER tried- their ridiculously named 'Uni the Unicorn's Birthday Cupcake with Extra Frosting and Sprinkles' flavored protein. (You probably think I'm kidding but that's what it actually says on the jar LOL). The flavor, which contains ACTUAL rainbow sprinkles, is matched with near perfect macros, and is made from 3 different protein sources including ultra-high quality grass-fed whey protein, casein, and egg white. With mouth-watering taste and just drop-dead gorgeous packaging, UNICO has, quite simply, hit an out of this world home run with their APOLLO protein.
SILVER MEDAL 1st Phorm Level 1 Protein | score: 9.4 1st Phorm is one of the 'cool' kids on the block these days with their Instagram athletes dominating the news feeds of fitties around the world (myself included). The neat thing about 1st Phorm is that they have the products to back it up. I'm particularly fond of their Level1 protein because it looks fantastic, uses high quality proteins, AND has great macros. I also listen to their CEO's podcast all the time and, well, I just trust the guy and the products they put out. Like APOLLO, it's not the cheapest protein in this year's top ten, but heck if it isn't worth every penny.
BRONZE MEDAL Metabolic Protizyme | score: 9.3 While APOLLO is almost unbeatable in terms of taste, Metabolic Protizyme was right there with them. This is a protein that comes in some super tasty flavors including perhaps my personal favorite: banana creme. These shakes are rich, flavorful, and uber healthy. This women's protein powder contains a wonderful enzyme complex that will keep your gut in check (both your real gut and your 'gut'!)
Gym Angel Sweet Angel | score: 9.3 In this day and age, there is something to be said for value. And our fourth place winner is the best value protein on the market today. This protein powder has wonderful taste, and an unexpectedly high-quality formula to go along with it. Because the formula is of such quality, that makes the low-price even more attractive. You won't get better 'bang-for-your-buck' in this years top ten than Sweet Angel. It's not the prettiest tub on the shelf, but boy is it a good, well-valued product.
Dymatize ISO 100 | score: 9.2 Dymatize is probably the most easy to get protein in this year's top ten best protein powders, and it should come as no surprise that this brand is everywhere- they make a solid product at a very fair price. That's why Dymatize, if I had to pick just one, would get my 'value' award, or best 'bang for the buck'. If you are ballin' on a budget, you really can't beat Dymatize's combination of reliable flavor and quality, at really fair prices.
Progenex Recovery | score: 9.2 The crossfitter's protein comes in at 6th place with an overall solid protein product. I described this protein as a crossfitter's dream because the peanut butter smash flavor is OUT of this world, while the formula is totally minimalist and powerful, in the true spirit of crossfit. While this isn't an all-natural protein, it does use a combination of real sugar and splenda to sweeten it to perfection. The sugars are included to keep the serious athlete in a state of muscle energy recovery, and high-quality whey protein is the key protein source. This is just a bulletproof formula, fit for the elite athlete.
Ghost Whey Protein | score: 9 A staple in my Best Pre Workout list, Ghost Nutrition is another of my favorite 'new brands' to keep an eye on. These guys have been growing rapidly, and are putting out REALLY special products. I am obsessed with the creativity of their flavors, and think their 'Cereal Milk' protein might be one of the best tasting protein powders on the market today. Plus. Any brand that Christian Guzman supports is alright by me. Since he's my future ex-husband.
GNC Amp Women's Protein | score: 9 GNC proteins used to not be my thing. When I was in High School, sure. I would buy the GNC protein because the buff counter guy basically made me. Years went by and I, like so many of you, became 'too cool' for GNC house brands. But guess what? These guys actually cooked up a winner with their latest house brand GNC protein. This protein is actually great-tasting and has fantastic macros.
Pro Jym Protein | score: 9.1 I know I know. I'm somewhat of a Jim Stoppani fan-girl. The few, the proud. You know. I feel like Jimmy doesn't have THAT many female supporters, but to be honest with you, he makes some of the most solid sports supplements in the history of the world. I mean. His Pre Jym sells more tubs in the last five years than any other product around. Period. His proteins are not QUITE as good as his pre, but they are freakin' good. And packed with muscle building science. If you're looking for gainz, look no further.
Eat the Bear Protein | score: 8.9 Any protein powder that is good enough for Luke Kuechly is good enough for me. That's why Eat the Bear, granted it has an absolutely strange name, is in this year's top ten proteins. While the flavors are not QUITE up to standard with our Top Five that beat it out, this Eat the Bear protein is darn good stuff.
Honorable Mention:
John's Killer Protein | score: 8.8 Maybe I spoke too soon. John's Killer Protein might be an even weirder name than 'Eat the Bear'. This protein is so simple you'll feel like it could be fed to newborn baby's. Well. Maybe that's going too far. But John's Killer Protein is VERY clean and wins my award for best 'minimalist' protein of the year. Plus I feel good helping such a small business out.
Ascent Native Whey | score: 8.8 Another of these 'minimalist' protein powders, Native Whey is a fantastic product on the inside. They need to work on perfecting their flavor profiles, but this product is super clean and super high quality.
SPECIALTY PROTEIN AWARDS!
The Best Fat Burning Protein:
The award for the best fat burning protein for women goes to the Shredz protein powder. This is a protein that sealed it's spot in the top five best protein powders for women this year and for good reason: it tastes very good. Good enough in fact to earn an 8.8 out of 10 on our flavor grade. Not alot of companies even make a blueberry muffin-flavored protein powder, but honestly I think they should. This is also a very well0-formulated protein powder and uses a great combination of whey and milk proteins. The fat burning comes courtesy of green coffee bean and green tea extract.
Read the full Shredz Protein Review
The Best Vegan Plant-Based Protein for Women:
The 2016 award for the top plant-based protein goes to Gardenia, by Body Nutrition. This hidden gem of a company is actually taking home TWO awards for the top spots in this years BPW protein awards, which is a spectacular achievement. This plant-based protein sets itself apart from, er, 'less-appetizing' plant-based products such as Vega One by using high quality quinoa protein and also a combination of three different all-natural sweeteners. I don't think I even WANT to know the amount of R&D hours that went into Gardenia- but let me just say that I'm sure glad that Body Nutrition put in the time to make such a spectacular protein supplement. The best part about this protein is you feel so perfectly healthy and refreshed knowing you are getting your protein supplementation WITHOUT all the artificial stuff. It's really great.
The Best Meal Replacement Shake for Women:
This was a tough award to give out, it really was. You know we are not HUGE fans of Meal Replacement shakes here at BPW because, well, there really is nothing special about a 'meal replacement' shake versus a regular shake. The biggest difference between a meal replacement shake and a regular shake is usually that a meal replacement will simply just USE sugar or some other low-quality carb to 'bulk it up' and make it more caloric. More like a 'meal'. Alot of times they will also add some extra micronutrient or fruit & veggie blends to make it more appealing. But often times it's just a dusting of those 'superfood' blends. These aren't going to do anything for you. If you want to make a meal replacement shake, just add some whole foods to a good, reliable protein powder like any of the ones in our top ten. (PB, banana, some spinach, with a scoop of Trutein and some milk is to DIE for, and a way healthier and cost effective alternative to our 'winner' of the best meal replacement shake award which is:
Shakeology. Sure it got a pretty low overall grade for a final score in it's full review, but this is actually a super high quality product. My biggest problem with Shakeology is the almost offensive price that you have to pay for it. But they are certainly doing something right over there in terms of formulating. It's not hard to see why despite the crazy prices, they have a vast and loyal following. It came down to Shakeology versus Cleanshake for this speciality award, but Shakeology edged it out with a superior formulation and better flavor in my opinion.
Read the Full Shakeology Review
Read the Full CleanShake Review
And that's ALL folks! I hope you have enjoyed reading our best protein powder for women list. As always, stay TUNED for more protein powder reviews. I'm always finding fun new proteins to try, and you know I always post a fun review for each one.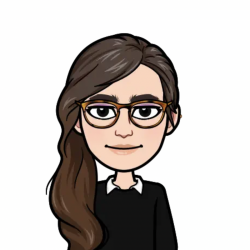 Latest posts by Allie Lewis
(see all)