Way back in 2013 when I started this list, I never could have guessed that sitting here, halfway through 2017, that I would be publishing my FOURTH annual Top Ten list where I choose my best pre workout for women…
The strange thing is, and I'm actually feeling a little nostalgic, is that the landscape has changed SO much over the past four years, when the likes of Fitmiss Ignite, Promera's Women's Elite, and some of those ORIGINAL womens' pre workouts dominated the scene… things are SO DIFFERENT now. We have different pre workouts for different people and different training styles. I almost yearn for those old days when things were so much more simple. But. No matter how overwhelming it may be, I've FINALLY complied my 12 FAVORITE pre workouts, not just for women, but for ANYONE. Let's be honest. All of these supplements can be taken by men and women. In this years article I'm also releasing my official rankings of EVERY pre workout I've EVER reviewed. That's right. You can find all 130 (and counting!) pre workouts that I've reviewed in ranked order according to how well they performed on the BPW scale, which ranks, as you know, the:
Taste
Performance / Effectiveness
Formulation Quality
Packaging
Value for the Price
So without further ado, Here are my BEST PRE WORKOUTS of 2017. I have them ranked in order, but you really can't go wrong with ANY of these top 12. I will include a brief sentence about WHY each of these pre workouts made my top 12 best pre workouts this year. After I list my favorites, I'll post the TOTAL rankings of every pre workout I've ever reviewed over the past four years. Where does YOURS stack up? I bet you find some new ones to try!
The 12 Best Pre Workouts For Women in 2017
BONUS Picks: These two pre workouts could have very easily been in my top Twelve.
And there you have it! Those are my top twelve favorite pre workout products for 2017. As always, it's important to keep in mind that what works for me won't work for you. The human body is different. And even though we're all about to be replaced by robots, when all of our bodies WILL be the same- for now- they are not. So take my pre workout recommendations with a grain of salt. And above all else, enjoy the pre workout process. Take a minute to savor that hit of energy. That extra weight you added. That minute you shaved off your time. The products get a bad rap. But I'm old school at this point. I'll always LOVE pre workouts and I hope these reviews help strengthen your love of them, and help you find some new pre workouts too. Below are my rankings for every pre workout I've reviewed all the way up to the time of posting this article, which is July 10, 2017. I'll check in and update it monthly to make sure you are always seeing the most recent pre workouts that I review. Enjoy!
ALL PRE WORKOUTS I'VE EVER REVIEWED, RANKED: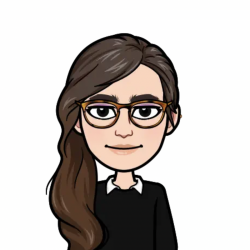 Latest posts by Allie Lewis
(see all)