Almost Friday and I figured it's time for a Devotion Nutrition Protein Review. I got to try both flavors of this whey and casein protein blend, and in this review I aim to tell you all about them. I'll tell you which flavor is better, but more importantly if the flavor overall is competitive with some of my other favorite protein powders out there. In addition to taste and flavor, which as we know is the MOST important thing about these protein powders, we'll also talk a little bit about the formulation, and what is in these proteins from an ingredient standpoint. After I do that, I'll do a label/packaging review to let you know my thoughts on the Devotion Nutrition Protein from a visual point of review. Devotion is a fun brand that I recently discovered and I'm pretty pumped to introduce you to them! Let's get the review started.
Devotion Nutrition Protein slowly started creeping into my Instagram feed a few weeks ago when I noticed those cute green containers were in various people's posts. The things that I really enjoy in life, and more specifically in protein powders are things that look cool. And fortunately, Devotion Nutrition falls into that category. Let's actually do this review backwards and START with the Devotion Packaging Review.
Devotion Protein Looks Awesome. 
I mean. Especially the Angel Food Cake flavor. The tubs are the most beautiful shade of blue/green, and the graphics that lie in front of that gorgeous background are super artistic and well-designed. The 'Devotion' logo, which is also part of the product name I suppose, is a super neat sort of script that feels very hand-crafted and distinctive. I love how Devotion Nutrition in general feels very 'Mom and Pop'. From the website to the colors to the fonts to the branding and messaging on the Devotion Nutrition Instagram…it's just a company that I WANT to relate to. The Brownie Batter flavor also uses the same really neat background graphics, and then adds it's own character by using a warmer color palette in the background. I love how they amount of protein is displayed proudly on the front of the package in that big, bold font. Speaking of fonts. I know it's bad practice, generally speaking, to use more than 2 fonts, and I think Devotion uses 7 of them on here, but it still looks really great! I give them a 9/10 on packaging. Now let's move to the formulation. 
What's in Devotion Nutrition Protein?
The formula of Devotion is a nice blend of whey and casein proteins, meaning some digest faster than others, giving you a nice time-released stream of amino acids to fuel your body. The folks at Devotion also added a component of MCT's to differentiate their product, which makes it alot like those Bulletproof bars that I reviewed the other day. From a macros perspective, Devotion Protein is really basic:
Calories: 120
Total Fat: 2g 
Sat. Fat: 1.5g
Sodium: 220mg
Total Carbs: 4g
Dietary Fiber: 2g
Protein: 22g
And that's pretty much in line with most protein powders on the market. I think 22 is a great number for amount of protein, and the total calories being 120 is low enough to make it a great healthy choice. I think the sodium is a touch high at 220mg, but it's not a deal breaker.
Other things to note, are that Devotion Nutrition Protein does use artificial flavors and sweeteners, and even the stevia version uses artificial flavors, so for my crunchy granola, high-horse, hippie crowd, you might get your panties in a twist about that. Just so you're aware. what else. That's about it! It's a basic protein formula really. But a good one. No trace of amino spiking or any other shady protein tactics going on here. Just good, foundational ingredients. I give them a 9/10 on formulation. 
What's the Best Flavor of Devotion Nutrition Protein? 
I personally found the Angel Food Cake to be the better flavor of Devotion Protein, but I'll break them down for you here. One thing you need to know is that although the names of these proteins are 'Angel Food Cake' and 'Brownie Batter', what you're really looking at here is 'Vanilla' and 'Chocolate'. They haven't done anything all that crazy with their flavors. But I don't have a problem with them jazzing things up a little bit. It actually helps them taste better than they otherwise would. Let me tell you my thoughts on each flavor. 
Angle Food Cake: Like I said, this is the better flavor of Devotion Protein. It has a level of sweetness that is just a bit higher than the Brownie Batter, but still isn't 'overly' sweet. There are some proteins out there that can just overpower your taste buds, but thankfully this is not one of them. It's a nicely balanced sweet and creamy. As for what it actually tastes like… I swear it's just a vanilla flavor with maybe a hint of a spongecake if you REALLY look for it? I don't know. My boyfriend also tried a sip and thought it tasted like actual Angel Food cake so maybe I'm the crazy one. But probably not. Lol. Either way. It's good. I'd give it a 9.3/10. 
Brownie Batter: I wasn't quite as fond of this flavor of Devotion Nutrition protein, but that doens't mean it is a bad flavor. I could still easily drink one of these after my workout for a 30 day tub. The chocolate is a little bit 'shallow' in my opinion, meaning there isn't quite as much depth to it as I would have liked. You know how some chocolates kind of 'hang' on your palette for a good while? Yeah Devotion Brownie Batter doesn't really do that. It's too fleeting, and lacks enough sweetness to in my opinion. But again. I've literally tried and reviewed hundreds of supplements. I'm tough to really please. Got it? I'll give Brownie Batter an 8/10, and overall I'll give Devotion Nutrition an 8.5/10 on flavor. 
Devotion Nutrition Protein Review Summary
Packaging: 9/10
Formula: 9/10
Flavor: 8.5/10
Value: 8/10
Devotion is a young, fun little company. I think you can tell they are still working on the R&D side to REALLY iron out and refine their Devotion Protein formula. But it's a great starting point. It's a tiny bit over-priced at nearly $50 for a 2-pound tub, and I personally don't mind paying that to support a small business, but the reality is that it's a tiny bit overpriced. But I like where Devotion is going and am excited to see where the road takes them.*
Final Score: 8.6/10 B+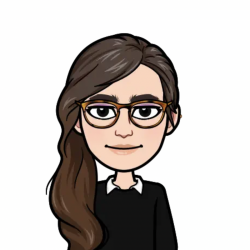 Latest posts by Allie Lewis
(see all)