Femme Fit protein reviews are coming to you hot and fresh off the Fit Life Allie press today because I finally had a chance to get my stuff together and put together my thoughts on the latest protein powder to make a real run at the title for best protein powder for women of 2017. You guys know my annual best lists are coming so it'll be interesting to see if Femme fit can make a late run for this thing. It might be hard to do with just two flavors, but, we'll see where they net out! In this Femme Fit IsoFemme Protein Review, I'll do what I always do in my protein powder reviews. I'll discuss and grade the flavor, formula, and packaging. So if that sounds like something you might be interested in, put on a good song, pour a glass of wine and let's get this Femme Fit Protein Review lit.
Femme Fit came to my attention while I was sifting through the latest search logs to see what folks were looking for. I found Femme Fit pop up like four times so I decided to pull the trigger and buy some IsoFemme for myself. I was highly curious to see why this Femme Fit Protein was commanding such interest. Surely it must be something that folks want. It must be pretty good stuff, right? Well. I'm going to tell you all about it. Because I took the plunge and bought two tubs of the stuff from Walmart. Yes. Walmart. Quiet. I love Walmart! Lol. I don't buy my clothes there or anything but I was there getting some art supplies and I saw that they had Femme Fit so I grabbed some. I rushed home, tore each of them open, and mixed up two fresh Isofemme protein shakes. Walmart protein shakes. How good could they possibly be, right? Let's start with a flavor analysis.
Does Femme Fit IsoFemme Protein Taste Good? And What's the Best Flavor?
Femme Fit protein tastes interesting. I mixed the Chocolate Bliss Flavor into about 8 ounces of 2 percent milk (yes it's Walmart milk too, thank you very much! LOL), and then I did the exact same for the French Vanilla flavor. I put about 6 ice cubes in each shake, and set about creating what I expected to be a very close race for deciding what's the best flavor of Femme Fit Protein. Here are the results:
Chocolate Bliss Femme Fit Protein: This flavor does not taste all that great at ALL! Honestly this is a chocolate protein powder and Femme Fit couldn't even get it right. Even with a dairy-based protein no less. I was truly shocked. I mean. Maybe it was because my Sourcewell Source Bars have been spoiling me so much, but, like. Man. I was shocked that Femme Fit couldn't come up with something better than this. It was a fantastical disappointment. But is the French Vanilla Flavor better?
Thankfully, and actually very surprisingly, I found the French Vanilla flavor of Femme Fit protein to be world's better than the chocolate. The flavors were sweeter, and much more true to an actual vanilla bean. Whereas I fond that the chocolate bliss tasted almost chalky and not nearly strong enough, I thought the vanilla has enough flavor to take your taste buds to a place they actually want to be. I liked this part of the Femme Fit testing experience very, very much. Lol ok the wine is getting to me a little bit. Reel it in Allie. So to wrap up flavor, I have to give the edge to the French Vanilla flavor of Femme Fit. It is by far superior to the Chocolate Bliss. Overall though, to average out and give you Femme Fit flavor score, it has to be something like an 8. The chocolate is a true disappointment. Let's look at the formula now though.
Is the Isofemme Protein Formula Any Good?
Femme Fit uses an interesting combination of natural and not natural ingredients in their Femme Fit protein. And I think it's interesting that they claim 'no artificial colors or dyes' as a talking point when they clearly have filled this protein powder up with sucralose, which is a highly artificial sweetener that honestly isn't doing your body any favors when you think about it's impact on metabolism, digestion, etc etc. But. I'm not here to sit on a high horse.
The macros are very standard for a protein shake. Femme Fit IsoFemme Protein has:
130 calories
20 calories from Fat
2g fat
1.5g sat fat
cholesterol 60mg
Potassium 5mg
Carbohydrate 6g
Sugars 2g
Protein 20g
Vit D 120%
Vit K 150%
Overall I don't mind these nutrition facts. The vitamin D is actually a nice surprise, and 20 grams of protein is a good round number. The only thing to keep in mind is that the protein sources are whey concentrate and whey isolate. In that order. Which means MOSTLY concentrate. And concentrate is not exactly the cream of the crop. It's Femme Fit probably opted for a 'budget' formulation for this IsoFemme protein powder, but, that's fine. I can't really blame them. They're selling it at Walmart after all. Like. Nobody is confused about what this is- which is a budget protein powder. I do give this an 8/10 on formula though. Nothing wrong with an entry level protein.
IsoFemme Protein Packaging is Average.
Again, for budget, you are getting something that looks about what you paid for. This is not a fancy protein powder, folks. The white and blue theme works out just fine for IsoFemme. The splashing protein liquid graphics look very 1990 to me, almost like those old 'Ensure' ads. Remember those? LOl. Classic. The Iso Femme logo is handsome enough. And I do like the font used for 'PROTEIN'. Ain't no confusing what you're buying here! So. Yeah. IsoFemme won't win any design awards. But that's not what it's all about at Walmart. At Walmart it's all about ultra-clear communication. WHAT are you buying. Protein. From WHAT brand? IsoFemme. It's CLEARLY a protein shake. End of story. So the inner design professor in me, the old-school one that cares less about the art and emotion of the thing, awards Femme Fit Protein a 9/10 on packaging. Imagine that!
IsoFemme Femme Fit Protein Review Summary
Flavor 8/10
Formula 8/10
Packaging 9/10
Value 9/10
I'm not going to tell you what's cheap or not cheap, but let's just say IsoFemme is priced, well, very 'accessibly'. At least at Walmart. So considering the product that I got for that money, I'm actually quite happy. I would stay away from the Chocolate Bliss Flavor, but all things considered I'm pretty happy with Femme Fit IsoFemme Protein. At least the French Vanilla flavor.*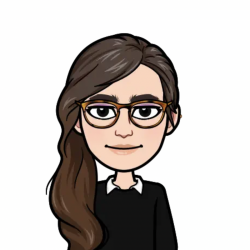 Latest posts by Allie Lewis
(see all)