Time for a Black Market Labs Fierce Tone Review! This brand new pre workout has gone UNDER the gun in a totally comprehensive Fit Life Allie bootcamp of working out and drinking pre workout, but not in that order. So in this full write-up, I'm going to try and tell you how it feels to get some of this pre workout coursing through your veins. Here's a hint- it's quite powerful and really not such a bad experience to be honest with you. In this complete review I'm going to tell you a few things. First, we're going to talk about flavor. Pre workout is all about taste, and I'm excited to share my thoughts on how Fierce Tone tastes. Then, we'll go over how it WORKS. So you'll want to pay special attention to that part. The third part of the review will go over packaging, and then the final piece will be a discussion of the packaging. I'll close up with a Black Market Fierce Tone Pre workout review summary and get you out of here after having dropped some SERIOUS knowledge on you. So. Who's ready to start the review?
Black Market Labs has been kicking around the indie-supplement-company block for quite a while now. Their pre workouts have been featured here on the blog since way back in 2013 when I reviewed their popular Adrenherlyn pre workout for women. I thought that product was actually a little too hardcore for me. It contained a big dosage of citrus aurantium (this new one does too), which at the time made it a 'no-no' for me because I was still an NCAA athlete at the time and that ingredient was on the banned substance list. I also thought their original flavoring was really poor too. So I went into this Fierce Tone review hoping the flavor would be dramatically improved and set the 'Tone' (see what I did there?) for a whole new product that I would enjoy. So. What did I think? 
Black Market Labs Fierce Tone Flavor Grade: B
Ok, ok. Not a TERRIBLE start! So. I actually tried the Strawberry Kiwi flavor. This is usually a flavor I stay away from since the artificial strawberry flavor has been beaten to death by supplement companies for a little while now…but this was my friend's tub that I was sampling from so it wasn't my decision LOL.
The strawberry kiwi flavor is getting a 'B' in my book because while it's not necessarily the greatest taste I've had, it's very drinkable, and really is leaps and bounds better than their Adrenherlyn efforts. I thought the kiwi was much more subtle, and took a backseat to some really big, well-developed strawberry notes.
I think the sweetness was on-point, and the bitterness was pretty nicely balance as well. My critique would be that it might be a touch too tart, whereas it could have used just a hint more saltiness instead of tartness. But overall a nicely flavored pre workout. I'd be very open to trying their strawberry lemonade and/or orange mango flavors in the future. So. That's taste. Let's talk formulation. 
Black Market Labs Fierce Tone Formula Grade: B+ 
This is all about effort. Now. I know I used to freak out about bitter orange, but since I'm no longer an athlete, and have done more homework on it, this ingredient really isn't so bad for you. It's one of many ingredients in Fierce Tone that are geared towards weightloss and fat oxidation. From that standpoint, it does a good job of staying true to the purpose—this product is ALL about fat burning and metabolic rate. Their are a good deal of stimulants coupled with the entire weight-loss library of ingredients. Check this out:
L-Carnitine L-Tartrate 
L-Citrulline Malate
Siberian Gingseng
Raspberry Ketone
Green Coffee Bean
Green Tea Extract
Chromium Picolinate
While the ketones and green coffee bean are so 2012, the LCLT and chromium are nice additions. The other thing this formula gives you is a really focused effort at being female-specific. They aren't just slapping a pink label on Fierce Tone and calling it 'women's' which is more or less what they did with Adreherlyn in my opinion. Black Market Labs added biotin, Folate, and Vitamin C along with some B vitamins to help support skin, nail, hair and good bone health. I think it's actually a really nice effort on their part to ACTUALLY cater to women's health. The other things that I do like in here are the theobromine and of course the 300mg of caffeine. With the ingredient panel looking pretty much on point, I was eager to start my workouts with this Fierce Tone Pre Workout!
Does Fierce Tone Work? 
Oh yes. It works fantastically. It works fabulously. It works beautifully. It really charges you up. I can tell you that much. About 15 minutes after you start drinking it, you can feel the beta-alanine start to prickle the skin- an indicator that it's time to get your booty in that gym! 
I took Black Market Labs Fierce Tone before one of my hardest runs of my life- an 8 mile jaunt that had me begging for the finish line. I was seriously dreading this workout, and couldn't have been more happy with the way Fierce Tone helped me perform. I knocked it out in about an hour and fifteen minutes- which isn't TOO fast I know, but for someone who only runs that far very sporadically, it wasn't such a bad performance for me. 
I felt unbelievably energized through the first 4 miles, and then even when the pre workout did start to wear off, I could tell that my endurance was still better than it is with coffee, or some of the other pre workouts that I've tried.
I also took Fierce Tone before a lift, and found that it performed pretty well. It is definitely built for cardio though. So if you're a cardio bunny like I am, I think this is going to be the one for you. I would suggest doing a half scoop to start though since it does have a really big dosage of caffeine.
Black Market Labs Fierce Tone Packaging Grade: C+
I know, I know. Packaging is subjective. What some people love, the other person will hate. But seriously guys, this isn't a good-looking product. Is it better than Adrenherlyn? That's tough to say. But I think that Fierce Tone is really quite ugly. You have your basic white jar, and then over the front label is an image of a super tone chick, and of course the product title 'Fierce Tone' over that. It. Is. So. Basic. And. Ugly. There's almost nothing to even say about it. Like. You have just some generic chick standing there. There's nothing else. I guess If I had to give them SOME sort of credit, it is that the lid is kind of neat. It has the words 'Black Market vs. The Industry' printed on the top- echoing the 'little guy' mentality of the brand. So. Yeah. It doesn't look great, but at the end of the day, the appearance isn't really all that important, right? Right.
Black Market Labs Fierce Tone Review Summary
Black Market Labs Fierce Tone Flavor Grade: B
Black Market Labs Fierce Tone Formula Grade: B+
Black Market Labs Fierce Tone Performance Grade: B+
Black Market Labs Fierce Tone Packaging Grade: C+
Black Market Labs Fierce Tone Value Grade: B-
At $2 per serving, Fierce Tone is priced really pretty high. I think a slightly lower price point would make this pre workout a better value…but I can't really get that upset with them. It performs well and they should be proud of the progress they have made since their previous version. Good job, Black Market Labs!*
Black Market Labs Fierce Tone Final Review Score: B+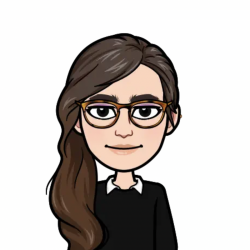 Latest posts by Allie Lewis
(see all)