Hello hello and thanks for stopping by my IdealRaw Organic Protein review. It's been a little while since my last protein powder review and so I'm definitely GLAD to be BACK in the saddle and on top of my review game! As you know it has been a busy week for my blog as I FINALLY released my FOURTH annual best pre workout for women rankings, and I'm about to do the same for the protein powder scene. IdealRaw Organic Protein is the latest protein shake to get the good old BPW treatment, and I'm super pumped to tell you guys all about it. In this IdealRaw review, as with ALL my protein reviews, we're going to turn this thing inside out with information. We'll discuss flavors, formulation, labeling and packaging, value, and of course wrap it all up with a final assessment of, well, is this protein worth a shot.
IdealRaw seems to be a new ugly step-sister of IdealFit– the popular women's nutrition company that I've had a bit of exposure to in the past. The IdealFit products themselves are mediocre, and I was half-expecting IdealRaw to be more of the same- average products with below average taste. So. Was my standard pessimism accurate? Or was IdealRaw one of those very few products to pierce my icy outer shell and find a way into my favor? Let's begin with THE most important part of all. The taste. 
Does IdealRaw Vegan Protein Taste Good? 
Great question. And I have an interesting answer for you. It depends on what mood you are in! I know. It sounds crazy. But I swear. The first time I tried IdealRaw Organic Protein I was like, in one of the more foul moods that you will find me in. It was late afternoon, I was tired, I was under-caffeinated, and I was just plane old cranky. You know how that goes. 
And unfortunately for IdealRaw's Chocolate Peanut Butter flavored Protein shake, I was completely pre-disposed to HATE it. I mean. I was just in no mood for anything other than an absolutely EXCEPTIONAL flavor experience. That's just not what IdealRaw gave me. I thought that the texture was fine- not overly chalky- but the flavor itself was hardly chocolate OR peanut butter. All I could taste was, well, what I believe to be pea protein. It's almost floral and just, I guess so potent-tasting that none of the other flavors could get through. I really was not fond of it. 
The NEXT day, which was yesterday, I tried the same exact protein and I actually think that IdealRaw Organic Protein grew on me. I actually DID manage to get a wee-bit of chocolate peanut butter flavor out of here. Maybe my palette becomes more keen as my mind improves…or something? I don't know how to explain it. I was really quite pleased…with myself. Even though I was able to get some flavor, I still don't know if I'd describe IdealRaw as delicious. I think 'drinkable' is a fair term. But let me tell you how I'd rate the other three IdealRaw flavors as well: 
Mocha: I think this flavor was my favorite. I think the coffee flavor being inherently a strong taste made it able to cut through the strong natural flavors of the vegan protein sources. 
Organic Vanilla: I was really not a fan of this flavor it legit tasted like nuts. Lol. But no really- there was not nearly enough vanilla flavor to create a desirable flavor profile here. I would not pick this one if you do decide to buy IdealRaw protein. 
Chocolate: I think this flavor of IdealRaw was average. Not fabulous, but better than the chocolate peanut butter and certainly better than the vanilla. So my official ranking and answer to 'What's the Best Flavor of IdealRaw' is as follows: 
Mocha, Chocolate, Chocolate PB, Mocha
Ok, so we've covered flavor. Why don't we discuss the actual ingredients in IdealRaw Vegan Organic protein now. 
What's in IdealRaw's Vegan Protein Powder? 
Good question. IdealRaw has actually made their Raw Vegan protein rather complex. There are Seven different sources of Vegan protein powders in this protein powder. I don't know what the purpose of using 7 is, but I would assume some combination of flavor and cost saving elements. Let me type out this laundry list of ingredients in IdealRaw protein shakes, and then we'll nitpick and analyze: 
IdealRaw Plant Protein Blend (Organic Rice Protein, Organic Pea Protein, Organic Coconut Protein, Organic Chia Protein, Organic Sunflower Protein, Organic Golden Flax Protein, Organic Pumpkin Protein), Organic Coconut Milk Powder, Organic Cocoa Powder, Natural Flavoring, Sodium Chloride, Organic Stevia, SuperFruits Blend (Organic Cranberries, Organic Pomegranate, Organic Broccoli, Organic Wheat Grass, Organic Beet Powder)
So. Overall this isn't a bad-looking (or sounding!) formula. I like the sound of pumpkin and coconut, despite the fact that they probably all contributed to the somewhat lack-luster flavors of the IdealRaw shakes. I doubt there's very much of the SuperFruit ingredients to be beneficial, but they also look alright in here.
In terms of the IdealRaw Macros, things look pretty normal, with a couple exceptions. The calories count is 130 per serving, which is normal. The sodium is alright at 290mg. The Saturated Fat is a little troubling at 5 full grams. I don't know if I can afford that very easily when I'm cutting. Slash. I know I can't so. Keep that number in the back of your mind. IdealRaw has a good hit of fat. 4 grams of fiber and 15 grams of protein complete the package. Right? Did you catch that? 15 grams. Out of the 32 gram scoop. So that means over half the scoop is 'other stuff' that isn't protein. So. Make of that what you will. I personally thought that little factoid to be a bit of a dealbreaker for me. Along with how terrible the packaging is. 
Earth to IdealRaw. Black Plastic Looks Terrible. 
Idealfit and now IdealRaw use this big dark, clunky black plastic jars. I just don't like them. I don't like them a it. They make me think I'm directly responsible for polluting our Earth. I would much rather buy the Happy Way protein than IdealRaw probably solely based on packaging. IdealRaw looks like it is a video game jewel box. Like. Who decided that this was the best look for IdealRaw? It's lousy and I won't apologize for saying as much. Get your packaging game together IdealRaw. Seriously. Not a fan. Not one little bit. Okay. What else. I think that's it. 
IdealRaw Vegan Protein Review Summary
Flavor: 8.0 (avg of all four flavors)
Formula: 8.0
Looks: 7.5
Value: 8.0
Final Score: 7.9
I think IdealRaw is a very measured, unremarkable effort from IdealFit. I thought the flavors were for the most part uninspired. The formula is adequate but too light on protein and too heavy on saturated fat. And the packaging is truly horrid. The price point is fine but they have work to do to be a true competitor in the increasingly competitive Vegan protein arena.*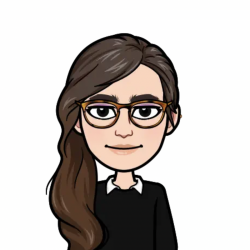 Latest posts by Allie Lewis
(see all)