My Slender Blend Review is finally here and I think to most of you it's probably long overdue. After all, I'm pretty sure this is a company that's been straight killin it for a little while now- and here we are with ZERO Protein World reviews on the BPW? What's that all about? Well that ends now. In this in-depth review I'm going to go into total depth on the Slender Blend- the premier product of the Protein World line-up. Coming off a few pre workout reviews, I'm super pumped to get my hands on a new protein for what should be a tasty analysis. In this post I'll start with a complete analysis of the taste and flavors in this protein shake. Then I'll talk a bit about the ingredients and tell you what's actually in this stuff. As usual we'll finish up with a packaging grade to end on a lighter note. A review summary will take a peek at the price and value of Slender Blend, and conclude in a final review grade. So let's jump into this tasty review of The 'Slender Blend', from Protein World!
Protein World is a company that came on my radar in TWO places in the past week, and quite frankly I'm surprised it has taken me so long to get around to it.
It all started while sifting through some of the search queries on the BPW site, which sometimes can give me a tip off to a product that my audience is looking for. Almost always I have reviewed the product being queried, and the user goes home happy, having found the information and the review that they need. 
But every so often, a handful of queries will go essentially unanswered by the BPW review set. Protein World was one such query. I had actually seen it come through the search results a few times before, but didn't think much of it! To be honest, I thought Protein World was simply the name of a supplement store- like a GNC or Vitamin Shoppe or something. But it wasn't until just yesterday that I finally figured out that this was an actual company!
That's because yesterday while I was spending one of the standard 2 hours/day on Insta, I came across a SUPER fit model who was holding some sort of shake. What is that shake, I thought to myself. (I want what she's having, because it's CLEARLY working for her!). Turns out she was representing Protein World Slender Blend! Protein World. Where had I heard that? Yes. I finally put two and two together. The search query! I immediately did some background research on this new company and was pretty impressed with what I saw right off the bat. This company is incredibly well established and has an entire line of intriguing products. I immediately order my jar of Slender Blend, since it was the product that looked most relevant to the BPW. I mean this is clearly a protein for  us girls. So let's talk about it! I'll start with the flavor element.
Protein World Slender Blend Flavor Grade: 9.4
One thing you can never underestimate in a protein in a protein powder supplement is the taste. I would almost argue that taste is king when it comes to these various protein supplements. I say that because at the end of the day they are all quite comparable when speaking in terms of the supplement facts and whatnot. They all have 18 to 25 grams or so of protein, about 150 calories, and very low carbs and fat. It's a tried and true formula that you can find almost anywhere. That's why a key differentiator in these products can often be the taste, as some have done successfully (ie Apollo Pure Protein for example). Protein World has actually done a really admirable job with this product as well. Slender Blend comes in an array of four flavors (five if you count the 'naked' or unflavored version. 
The flavor that I tried is the vanilla. Coming off my super good experience with the Vanilla Ice cream Milkshake flavor of Apollo, I'm like really back on the vanilla train. And I was not disappointed so far. This rendition of vanilla is more of a 'french' vanilla in my opinion, whereas some are more of a vanilla bean. I really thought Protein World nailed the sweetness level in this blend. I mixed my scoop with a cup and a half of skim milk, along with a few ice cubes. I know. This was not the most graceful shake you've ever seen. It was simply thrown into my blender bottle and shaken. I mean, I shook it up good. But it wasn't making it onto Pinterest or anything. LOL. But again. The flavors were on point. It had a smooth texture, nice creamy flavor, and was a perfectly balanced composition of palette-pleasing awesomeness. Now how's THAT for poetic justice? LOL. I guess if you came here wondering what's the best flavor of Protein World Slender Blend, the answer would have to be vanilla. So the flavor is top notch. Let's see if the formula checks out, shall we? 
Protein World Slender Blend Formula Grade: 9.0
A few things stick out to me when I look at this formula. So instead of simply giving you the list of ingredients, I'm going to list the top three highlights that you should know about this formula.
Big 'Ol Blend

: First thing you should know is that this is a rather MASSIVE serving size. I don't know if you've tried protein supplements before, but chances are if you have, your serving size was somewhere around 20-25 grams per scoop. This one is 40 grams. Which sort of seems counterintuitive for a 'Slender' Blend. LOL. Let's just say you're putting a LOT of powder into your shaker for a single serving. But this brings me to my second point…

The Dirty Thirty

: Really there's nothing 'dirty' about it. But it sounds scandalous ;). Get to the point, Allie. K. So turns out the scoop is so big because you are getting 31, that's right THIRTY-ONE grams of protein per serving! That is absolutely on the upper end of what you expect from a protein shake. And that's kind of what I love about the Slender Blend. It probably WILL make you slender from filling you up with that much protein. I mean I can speak from experience that after one slender blend shake you feel like you don't have to eat for another 24 hours. But that could ALSO be attributed to another element of the slender blend: (Wow, another fantastic transition if I don't say so myself)(blushy grin emoji)

The Goodies

: My third highlight of the Slender Blend formula from Protein world would have to be the additional 'goodies' that you get in each marvelously massive scoop. Goodies include the comprehensive vitamin complex, with almost every vitamin under the sun (at least the ones that matter). You also get a nice dosage of green tea extract AND guarana to both provide energy, fat burning, and hunger blunting effects (this is what I was referencing at the end of highlight 2).
When you combine all these three 'pros' into one total package, you end up with a really strong formulation- and our grade of 9.0 is indeed reflective of that! So far the taste and formula have been top notch- but how about the appearance?
Protein World Slender Blend Packaging Grade: 9.8
Wow, Allison Lewis dishing out a 9.8 in the packaging department? What is this world coming to? Are you getting soft? LOL. No. This is just DARN GOOD packaging. I'm telling you. It may not be as intricate as some. It may not have the holographics or the crazy graphics or complex text callouts. But what it has is every element of good design. It's crips, it's clean, it's stylish, it's coherent, and most importantly, it reinforces perfectly what the product and brand is all about. Which is quality, upscale, healthy supplementation. The see-through jar gives the appearance and practically the feel of real hand-blown glass until you actually feel it and can tell that it's plastic. The silver lid reinforces the effect, which is really convincing and works wonderfully for this product. Sometimes I think this effect looks like crap, but Protein World has pulled it off. Another thing that I really dig about this design is the label itself- how it is not a full wrap. It's almost like an artisan style label, like a jam or special honey. Really well done, Protein World. I'm in love with Slender Blend. 
Protein World Slender Blend Results:
Protein World Slender Blend Flavor Grade: 9.4

Protein World Slender Blend Formula Grade: 9.0

Protein World Slender Blend Packaging Grade: 9.8

Protein World Slender Blend Value Grade: 9.0
At $48 plus about $10 shipped, I think Slender Blend is priced fairly. Yes, it's on the higher side for a 30 serving supply. But keep in mind this is a HIGH-END protein supplement. Your getting on average probably 10 extra grams of protein that you don't get in your average protein shake. Plus all the added micronutrients and vitamins. Add in the delicious taste and marvelous packaging, and Protein World Slender Blend is a very serious contender for our very first BPW Top Ten Protein Shakes for Women. Five Stars*
Protein World Slender Blend Final Score: 9.3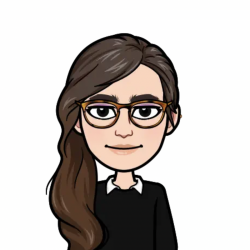 Latest posts by Allie Lewis
(see all)