Red Leaf Pre-Workout supplement Review by Integrated Sports Nutrition (ISN)
As we wind down 2013, it's time to look forward and ahead towards 2014, and a totally new BPW4W top 10. one of my new year's resolutions will be to get ahead and stop procrastinating! To get me off on the right foot, I'll be releasing a few of my 2014 reviews early. While the final top 10 will not be decided until all of the different entries have been tested vigorously, we figured these reviews might help if you are on the market for a new pre workout, and are looking for a first-hand review of some of these products. So without much further ado- here's the official BPW score and review of ISN's Red Leaf Pre workout.
I came across Red Leaf pre workout while doing some research on Twitter. I was browsing the results for 'pre workout for women' when a tweet popped up from a few months ago talking about 'red leaf'. Intrigued by the name, I found Integrated Sports Nutrition's website and was able to place my order. I was pleasantly surprised by the affordable price, and relatively speedy shipping. While the website itself is not terribly impressive, its seems like ISN has a pretty seamless operation going on. With the table set- it was time to put Red Leaf through its paces. I actually gave this product three different tests, so that I could really get a feel for this pre workout. I tried it prior to a long-distance bike, a weight-trainig session, and lastly my kick-boxing class. As with my Ab Cuts review, I'm going to break this baby down into four key buckets- taste, formula, performance, and wrap it up with my assessment of the overall value of the product.
Taste:8.6
Let's start with the taste of Red Leaf. I really enjoyed this flavor. I'll admit that this is probably the only cranberry-lime flavored pre workout on the market today, and probably in the history of sports supplements. That's kinda cool! I had really high hopes for the flavor, but wasn't really sure what to expect. I sort of imagined it would taste like a holiday punch of sorts, or maybe like one of those overly sweet raz-lime ricky soda pops. I actually couldn't have been farther off. This taste was actually quite authentic tasting. The cranberry side was fairly tart, but was balanced out by some sweetness. The lime wasn't all that noticeable but you definitely can pick up some citrus-y notes in this pre workout drink. The first time I took Red Leaf, I mixed one scoop with a glass of cool water- and the flavor was spot-on. Not too sweet, not too sour. The following times I took Red Leaf, I took two scoops, which made it just a little too sweet- but that's easily balanced out with adding more water. Overall this is a pretty darn good tasting supplement.
FOrmula:8.3
What I like about Red Leaf most is that the formula is totally transparent- ISN went beyond the call of duty and listed out exactly what is in the formula and in what quantities. Several companies are resistant to doing this for a few different reasons- first, they potentially open themselves up to imitators because it's almost like listing a recipe for the formula right there on the bottle. Another reason companies use 'proprietary blends' in their formulas is so that they can cut corners and hypothetically only put trace amounts of the more expensive ingredients in their formulas- all covered up by the 'blend'. So ISN gets brownie points in this department. As far as what is actually in this formula- it is actually quite reminiscent of a toned, or even femme factor's 'body fit' to an extent. The raspberry ketones are becoming ever popular in these products, which is a smart addition. The BCAA's are also included in Red Leaf, which is a big plus. Caffeine, glutamine, and beta-alanine wrap-up the list of 'regulars' in this formula. Having covered the bases with the essentials, Red Leaf included a differentiator in cranberry extract (vaccinium macrocarpon). This phytonutrient is said to be a powerful anti-oxidant that can protect the body against free-radicals and disease. I've never got too caught up in the micro-nutrient composition of these formulas because I think that most athletic people get these from their diets, but either way it is if nothing else a thoughtful and creative additiion to the formula. This formula is pretty solid, however, there are two things that I will critique. First is the usage of sucralose as the sweetener. I wish that Red Leaf would've kept the 'natural' theme consistent all the way through and used a natural alternative to sweeten. I would almost prefer sugar at this point. How good can all of this artificial sweetener be in our bodies? Not good I bet. Finally, and this is probably my biggest gripe with the product as a whole, is that this serving size is pretty skimpy and I daresay under-dosed. When you look at the ingredients like caffeine and beta-alanine, it is common knowledge that these ingredients are most effective at quantities around or equal to 100-200 mg of caffeine, and at least 2g for bA. The effect of taking one hit of beta-alanine prior to a workout with the intent of raising carnosine levels is doubted by several these days but that's neither here nor there. The point is that it seems like ISN dosed out this product with the intent that you might need two scoops or more to get the job done. This would also help explain the fairly 'cheap' price that they charge for a tub- you might actually only be getting 15 effective doses out of it.
Performance8.0
As mentioned earlier, I used Red Leaf on three seperate occassions.First was for 10 mile bike. I expected Red Leaf to do well with this kind of exercise- and i was right. The BCAA's really come up big when taken before endurance exercise, and while some of the other ingredients might be under-dosed, the BCAA's weight in pretty heavily in just one scoop. I felt strong all the way through the 10 mile course – and even had enough in the tank to sprint the last half mile. The second workout I used Red Leaf pre workout for was my heavy lower-body weight day. I build this workout around heavy barbell split squats- and this is where i really needed a mental edge. Taking into account my energy and focus levels from my first go-around on the bike day, I figured I might want that second scoop to get me to 80 mg of caffeine. I needed every last bit of it- as my leg-day once again beat me down. I didn't miss any reps or anything- but I definitely have felt stronger and powered through more relentlessly with some other products. Stuff like Adrenherylyn and Femme Fire come to mind when I'm thinking about products that really help me meet the challenge of a heavy strength session. Last but not least, I fired up Red Leaf's women's pre workout for my friday morning kickboxing class. I took two scoops just becuase I knew going back down to one would leave me under-whelmed. I felt pretty good for the duration of the class- which isn't the most taxing workout, but non-the-less Red Leaf got the job done.
Value:8.5
Value of Red Leaf is where I go back and forth a bit. On one hand, I do think that this product is under-dosed. In all honesty, you could take three scoops of this stuff and even then not feel the level of energy that you feel from some others. This is where ISN eithe got a little timid and afraid of over-powering a female user, or they're being sneaky and effctively creating a two-scooper of a product- which means you'll go through it in half the time and order more. On the other hand- this is a well-crafted, solid formula. I had a really phenomenal bike workout using Red Leaf, and would totally reccommend it for those of you that bike regularly for your workouts.Taking all things into consideration- I'm giving Red Leaf pre workout by ISN an 8.5- putting it in a position to have a very realistic change at cracking the top three of 2014's BPW4W.
FINAL SCORE:8.5
Hope you found this review helpful!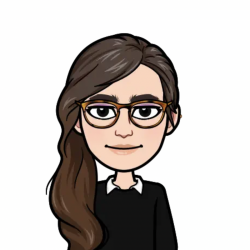 Latest posts by Allie Lewis
(see all)