Welcome friends. To yet another BPW pre workout review. Today I have the pleasure of talking with you all about the Shredz pre workout performance supplement from, obviously, Shredz Supplements. In this review I'm going to share with you my experience with this pre workout. Spanning from the taste, to the actual workout effects, to the packaging- we're going to explore every single aspect of Shredz Pre Workout Performance.
Shredz is such an interesting company to me because they've carved out a nice little niche in the supplement industry using modern marketing, specifically Instagram, as the engine that powers their entire company. If you're on Instagram you should give a follow to the companies owner/founders because they post a lot of motivational and educational stuff on there. Arvin Lal (@Arvinswolrd) is my favorite (not only because he's super hot) but because he really does inspire me to continue to work hard at my goals. The rest of the Shredz team is super awesome too (check out @Devinphysique). My favorite part about Shredz though, might be their protein powder. Check out my Shredz protein review here. I really enjoyed their post workout recovery shake, so how did I like the pre workout?
Shredz Pre Workout Performance is priced rather expensively at $49.99 but you can get it as part of a stack if you're going to be purchasing some other Shredz products as well. I bought the electric mango version regular. I say regular because apparently there's also a version of the product that is made with stevia. I used to be all gung-ho about avoiding sucralose and other artificial sweeteners but almost all the stevia products taste way worse than the sucralose ones. Taste can be kind of subjective, but here's what I think of the Shredz Pre Workout taste and flavor profile.
Shredz Pre Workout Flavor Grade: 8.9
Mango is becoming more and more popular these days. I actually tried out a mango flavor or Scivation's endurance product 'Xtend' and was so blown away that I've been seeking out mango flavored supplements now. So was Shredz take on mango as equally tasty? Almost. Shredz mango flavor is very sweet, and has a very nice fruitiness to it that makes the product quite enjoyable to sip on. Sometimes these pre workout drinks can be rather unpleasant and you end up basically making a shot out of it so that  you can shoot it straight down. But this product is a different. I made a nice big jar of it (yes I actually poured it into a mason jar over some ice) and enjoyed every little sip of it before heading to the gym to destroy my workout. Some of the my other fitties came over to try out this pre workout and here's what they had to say: 
"It tastes kinda like that super sweet guava Ocean Spray juice we used to have when we were kids…"
"This is the best tasting pre workout I've had all day"
Ok Sammie has a sense of humor. But she actually did like it. If I had one recommendation for them to bring this flavor from an A to an A plus, I think they could actually cut down on the sweetness and make it just a little more tart instead. There's a balance that these products usually try and find to make it just right, and in my opinion they let the pendulum swing just slightly too far in the sweet direction. But overall this is a solid tasting pre workout. But does Shredz Pre Workout work? 
Shredz Pre Workout Performance Grade: 9.0
While this product is not designed specifically for women, I can tell you firsthand that it's highly effective for women. Today I was a little bit like a lost ship in the harbor when I got to the gym. I think I might not have waited quite long enough for the product to set it and start to take effect. Because after I got changed up and hit the gym floor, I wandered around aimlessly for like ten minutes and for the life of me couldn't decide what to do. 
This is where you, (correctly) call me out for not following a formal workout program. This is essentially a character flaw. I don't plan or record any of my workouts. It's called…the spontaneous program. LOL. But seriously. Do as I say not as I do. Get on a formal workout program so that you can measure and track your goals. I don't simply because I sort of like the excitement of waking up and not knowing what shape the workout will take. I also still pretend that you can 'spot treat' any area of your body. Meaning if I wake up and don't like the way my legs look, I will go into the gym and train my legs. This is absolutely not the way that it's supposed to work, but I guess I've had some ok success with it. Training is so individualized that what works for me might not work for you, and what workouts work for you might not work for me.
But getting back on track- thankfully Shredz did kick in and give me a nice jolt of energy about 20 minutes after I started taking it. It's like all of a sudden everything became very clear to me and I knew exactly what workout I was going to do. The smith machine started smiling at me. I went over to it and loaded a plate on either side and set about destroying my glutes with some single leg split squats. I even elevated my back foot so that the stretch in my trailing leg quad would give me some greater muscle damage. I set out to do 6 sets initially, but with the power of Shredz I ended up completing four extra bonus sets. FOUR. That's huge. I felt energized, but most of all I felt strong as an ox with Shredz Pre Workout. And there's a good reason for that. Let's go under the hood and take a look at exactly what's in the formula that helps you feel so darn good while taking it. 
Shredz Pre Workout Formula Grade: 8.6
Here is a quick look at what's in the Shredz Pre Workout Performance supplement. You'll notice it starts with a nice slew of essential vitamins, and then has an interesting pair of proprietary blends to bolster it's effects. 
Vitamin B12

Vitamin B3

Vitamin B6

Vitamin C

Potassium

Betaine

Creatine

Caffeine

Beta Alanine

Agmatine Sulfate

BCAA
The driving forces behind this product are without a doubt the caffeine, betaine, and creatine. The creatine complexes are actually quite intricate in this product which is cool. If you've ever heard of a product called 'Green Magnitude' from Controlled Labs than you know that is a very highly respected creatine product. 'Green Mag' as it is affectionately called by supplement nerds like myself uses Creatine MagnaPower just like this one does. Magna power has always been my preferred choice of creatine because, like I said, you just feel strong as an ox after taking products with that in it. I know Creatine HCL is all the rage now after products like Pre Jym started using that version. But I'll take creatine magna power all day. One thing you SHOULD be aware of if you're considering Shredz pre workout is that this creatine will fill you up a little bit. You'll store a bit more fluid in your muscles. Some people call this 'creatine bloat' and it happens to varying degrees with different people. I personally notice that my face has less definition when I take it, which is why I will often times go with a creatine free pre workout like ATHENA or Cardio Cuts to change things up. But this is a pretty good formula overall. Betaine and BCAA are a winning combination with creatine. Ok. Let's talk packaging and then round things up with a value assessment and final score. 
Shredz Pre Workout Packaging Review: 7.0
This is just plain old…plain. There's almost nothing to say about the label because there's almost nothing on it. You can praise Shredz products all you want, but you have to admit that they need some help in the labeling department. Their pink-themed women's products look pretty good, but since this is not part of the women's line, It has just a very very plain black tub with a red lid. The product name dominates the front in blocky white text, which isn't terrible from a clarity perspective. But let's talk about that name. Pre Workout. Preworkout. Is it one word? I guess. Either way this is a horribly unimaginative name. I mean come on guys you have enough brainpower to create this monstrous brand, but you can't come up with a name better than 'pre workout'? It's a little mind boggling. Let's round up this pre workout review on a high note. Nobody likes to leave with a bitter taste in their mouth. 
Shredz Review Summary:
Shredz Pre Workout Flavor Grade: 8.9

Shredz Pre Workout Performance Grade: 9.0

Shredz Pre Workout Formula Grade: 8.6

Shredz Pre Workout Packaging Review: 7.0

Shredz Pre Workout Final Score: 9.0
I liked almost everything about this pre workout other than the packaging. The formula could've been slightly improved by making the dosages completely transparent, but since it's effective, it's hard to complain too loud. I think if you're looking for a pre workout that gives superb strength benefits and is quite energizing and tasty- look no further than Shredz.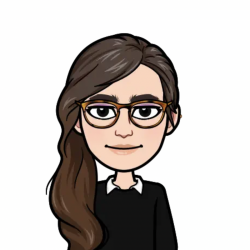 Latest posts by Allie Lewis
(see all)