In today's review I'm going to discuss the StrongGirl protein powder. This will be the third StrongGirl product that I've reviewed, and I must say that I'm excited to see how the protein compares to the pre workout and the fat burner. StrongGirl Isolate is the third in the line-up, and might just be the most important product in the line. Beneath it's luxurious purple label- is this protein the next product to make it into your stack? With my help, I'm going to guide you to the answer. In this in-depth review I'll tell you about the flavor, the formula, the packaging, and ultimately break down the overall value of this product by rolling together everything I know about StrongGirl Isolate and comparing it to the competition. We'll talk about the price point, and come finally to the official BPW Official Grade. Without further ado, and hopefully with a bit more coherence than displayed in this opener, let's get to it: The official BPW review of SrongGirl Isolate protein powder.
If you had a chance to read through my StrongGirl pre workout review, or my StrongGirl Smart Weight Loss review, you'll know a few things about StrongGirl coming into this third and final StrongGirl review. Here's what I've learned about the StrongGirl brand so far: 
The products are not brilliantly formulated, but are good enough to yield modest results

The products are not exactly cheap in terms of price

The products are absolutely stunning in their package design
My initial reaction to StrongGirl is that they would not make it. The women's sports supplement arena is becoming so cluttered that almost every big company has thrust their hand into the pot looking for their chunk of the pie. How's that for a botched amalgamation of expressions? Maybe my finest yet. After doing a little more research on StrongGirl, I've come to realize that this brand IS from one of the big companies. Maybe THE biggest company- Iovate. Iovate is the sports nutrition monster behind brands such as Epiq (which I wrongly assumed was a GNC brand), Muscletech, Hydroxycut, and a few other lesser known ones. That being the case, I'm actually a little bit surprised that it took Iovate this long to roll out their female-specific line of products. But they have now- and they seem poised to take over the market with the power of big budget marketing, and designer labeling. My best advice to their competition? Look out! But labeling isn't everything, and marketing works only as long as the product is truly exceptional. So, are they? I found StrongGirl pre workout to be average, and Smart Weight Loss slightly above the line. I expected the Isolate product to be somewhere in that B-B-plus range as well. Let's talk flavoring first- because we all know that's what TRULY matters.
StrongGirl Isolate Protein Flavor Grade: 8.3
Hm. That's what I said after my first sip of StrongGirl Isolate. That's also what Becca and Sarah said (my closest fitties). Let's back up. I mixed one full scoopful of StrongGirl Isolate into about 6 ounces of ice cold water. I used a relatively small amount of water in my shakes because I do prefer something that's just a little bit thicker than thin. Sh. But I also made a second batch of StrongGirl Isolate using about 8 ounces of skim milk, as suggested on the label. Why they insisted on skim milk instead of whole milk is beyond me since everyone knows that skim milk is absolutely not healthier for you than whole. In fact quite the contrary is actually true. I tried both the decadent chocolate flavor as well as the vanilla ice cream flavor- and here are my initial reactions to each flavor profile:
What's the Best Flavor of StrongGirl Isolate?
Decadent Chocolate: If you're here because you're wondering what's the best flavor of StrongGirl Isolate– than you can stop reading here. It's definitely the Decadent Chocolate. While this is by no means the best tasting protein that I've personally reviewed- it's absolutely the superior flavor with this product. The taste is that of I'd say, oh, roughly 60% Dutch Cocoa (yeah, I know my chocolates.), and has a decent balance of sweet and bitter. My biggest gripe with this flavor, and really with the StrongGirl Isolate product taste in general is that the consistency is not great. I want my protein shakes to be as creamy and rich as possible. (Again, sh). StrongGirl Isolate just is NOT that way. It's much more chalky, and if anything, sort of thin. And it's not just because I was mixing into water and skim milk. I tried a few versions with varying levels of liquid. The stuff just doesn't stir up as thick and rich as some of the others. It's not bad, it's just not as good as some of the others.
Vanilla Ice Cream: The Vanilla Ice Cream flavor is not bad, but it is certainly inferior to the chocolate. You can taste some, well, strange elements in this flavor- not the most subtle of which would have to be broccoli and spinach. Just kidding. Or am I? According to the supplement facts, there is 300 mg of a combination veggie complex including blueberry, flax, broccoli, and spinach. That's actually an absolutely minuscule amount and no you definitely can't taste it. But there is something a little 'off' to me about the vanilla flavored StrongGirl protein. I guess at least I can't say that it tastes just like the rest- because it does not. Many of the other vanilla flavored proteins have that sort of 'filmy' taste where you feel like it's stuck on the roof of your mouth, and then you get that Splenda aftertaste. So you definitely get the splenda aftertaste with StrongGirl Isolate because that's the main source of the sweetness in the product, but the vanilla is much different that usual, and not in a good way. It's much more, how should I say, extract-y? You know when you put some vanilla extract in something and you think it smells so good that you decide to double or triple the recipe? But then you end up with something that tastes like battery acid? It's sort of like that. Almost chemically in my opinion. If you're going to buy some of the StrongGirl Isolate, go with the Decadent Chocolate. 
StrongGirl Isolate Formula/Ingredient Grade: 6.0
You might see that 8 and be like "Allie did you LOOK at this supplement facts panel?? It's unbelievable!" And my answer is, yeah, I did look at it. And yeah it is almost unbelievable. It's unbelievable how much extraneous and unnecessary 'stuff' they put in here to try and wow us. And on some of 'us' it's going to work. I mean, it seems like you could live off of StrongGirl if you needed to. It has every vitamin and mineral under the sun in it. It really does. I'm not even going to list them off like I usually do because it's such an intimidating list. Then you get down to all the 'goodies' that they put in- such as collagen, choline, and the aforementioned greens like spinach and broccoli. This is fine that they have it in here- but be aware that there is not that much of it in here. Like less than a gram total of all that stuff. Not enough to be really effective on it's own (i.e. don't expect your breakout to clear up just because their technically is some collagen in here). But what I really want to tell you about is the protein source that this product is based on. The first protein source listed is soy. If you're smart enough to be reading this blog than you're also probably smart enough to know that soy is cheapest, most awful form of protein than you can put in your body. If you want to seriously mess with your endocrine function and maybe even increase your risk of breast cancer, than yeah, pass the soy, please. But me? I'll pass on soy EVERY single time. I won't go into too much detail around the various research and studies around soy, but I'll let you poke around and see for yourself. Now what we don't know is how MUCH of this protein blend is made up of soy. My haunch is that it's fairly significant, because it's the very first source listed. At best it's maybe 60%. At worst (and you know this is what it actually is), it's probably 85% soy. And that means that the rest is whey. We like whey. But not when there's only a couple grams and it's overshadowed by soy. Sigh. Sorry to do you like this, StrongGirl, but that's what you get when you take the cheap way home. At least you know I'll rave about your packaging? 
StrongGirl Isolate Packaging Grade: 9.8
I'll rag on the soy-heavy formula all day, but when it comes time to talk about StrongGirl packaging, my tune changes real fast. You may have already read my other two StrongGirl reviews so I may be repeating myself, but, time for the love-fest to begin. First of all, the purple is simply brilliant in every way. It's an absolutely stunning shade that perfectly matches the feel of the brand. It's also different from everything else out there while still being completely and undeniably feminine. All the other brands have their products completely decked out in hot pink and black. This is catchy at first glance but can quickly become downright trashy looking. (See HIT Supplements or Chick Pump). The gold accents on StrongGirl Isolate do a great job providing some relief to the purple, while the overall shininess of the packaging is pure magic. Other than that, the container has some really nice callouts that give you the critical information of the product- such as the 18g which is smartly set against a black background so that it is most legible. Once again, StrongGirl has it in the looks department.
StrongGirl Review Summary: 
StrongGirl Isolate Flavor Grade: 8.3

StrongGirl Isolate Formula/Ingredient Grade: 6.0

StrongGirl Isolate Packaging Grade: 9.8

StrongGirl Isolate Value: 8.3
Here's the brutal truth about StrongGirl Isolate. It's just not a quality protein. Soy is cheap. And it's hardly worth the health risks. What StrongGirl is probably about to realize is that you just can't cut corners anymore. Everyone has a voice. And that voice is saying loud and clear: soy is garbage and we don't want anything to do with it. This protein supplement tastes fine, and looks spectacular. But I personally will never buy it again.
StrongGirl Isolate Final Score: 7.0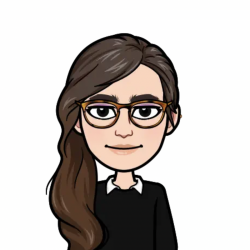 Latest posts by Allie Lewis
(see all)