1Up Nutrition Her BCAAs are all over my Instagram lately so I figured I might as well write you a nice little review. I've done a few 1Up Nutrition Reviews in the past and I can tell you that I've had sort of mixed experiences with this company. While I do like their Whey Protein, I was not a fan of their pre workout at all. But maybe I would like their BCAA's. So in this 1Up Nutrition Her BCAA review I'll tell you what I like about and don't like about the product. I'll discuss the TASTE, the formula, and of course packaging before coming to a final conclusion. I've only just recently started reviewing BCAAs here on the site, and I think 1Up Nutrition BCAAs are a great fit for this new section. So if you're looking for a ton of info, delivered with a ton of pizazz, than I'm YOUR woman! Let's get the review started.
1Up Nutrition kills me. Not like literally kills me because I'm obviously still alive, but they just seem to to never ease off their constant bombardment of my Instagram feed. I swear it's like they know the owners of Instagram and tell them to show up in Allie's feed nonstop. It's like every scroll I do, I see another total babe using 1Up Nutrition products. Really it's crazy. But you know what? It's crazy smart on their part because I ended up buying some 1Up Nutrition Her BCAA because of it! Lol. I got the 'candy watermelon flavor', so why don't we start there. 
Does 1Up Nutrition Her BCAA Taste Good? 
I think 1Up Nutrition BCAAs taste alright. They aren't great, and they aren't terrible. They just are. I can drink them just find, but I was finding towards the end of each glass of these BCAA I was like 'ok, I've had enough of this stuff.' And I think it's because of the artificial sweeteners. I feel like my body is finally starting to adjust to NOT being constantly supplied with a stream of sucralose, and since it is in like every supplement I take, I just feel like I've had enough of it. I don't like the way it makes my skin feel. Like now that I'm more in tune with how it affects me I just would rather avoid it. So there's that. But the taste itself, not thinking about artificial sweeteners, is not half bad. It's a standard watermelon 'Jolly Rancher' type flavor that we're starting to expect from these supplement companies. I think 1Up Nutrition's take on Watermelon might be a little bit TOO sweet though. It's very sour in my opinion too. I think 1Up Nutrition should have scaled it down a little bit. 
What's the Best Flavor of 1Up Nutrition BCAAs? 
I actually don't have the answer for you here. The product comes in a Raspberry Lemonade in addition to the Watermelon that I tried. I asked on of my besties on IG who HAS tried both flavors of 1Up Nutrition Her BCAA and she said she liked the Watermelon better. So I guess just go with Watermelon. If you still are looking to buy it. But let me talk about the formula for a hot second first…
Are 1Up Nutrition BCAAs actually a good product?
I'll give them a 'B' on flavor, but what about the formulation? Let's take a quick peek at the supplement facts and then we'll chat about them. Here is the 1Up Nutrition Her BCAA Supplement Facts panel:
As you can see there are 15 grams to each scoop, but then about 12 grams of active ingredients. So they added a little bit of filler to beef it up and cut the taste of the amino acids themselves (which taste disgusting on their own. NEVER buy unflavored aminos!!). But yeah. The main ingredient is Leucine, which is dosed nicely at 3.2 grams. The other BCAAs are dosed at 1g per serving making for a 3:1:1 ratio. 
The interesting parts of this formula though, are the unconventional things that 1Up Nutrition has added to their BCAA for Her: 
Collagen
L-Carnitine L-Tartrate
Glycine
Sustamine
I kind of like these additions, and 2 grams of the Collagen is more than I would have anticipated that they use. Unfortunately though, the fact that they use Bovine Collagen is just kind of disgusting and sad to me. Like. Is it really necessary to be putting ANIMAL cartilage from a LIVING animal into our BCAA's? Ugh. In this day and age I just expect more of 1Up Nutrition. And I'm not even the most hardcore Vegan you know. Believe me out here in Santa Barbara you would have people FREAK out if they knew Hydrolyzed Bovine Collagen was in their BCAA. But seriously it's not ok. I would give them a decent score on the formula but honestly the 'Bovine Collagen' and artificial sweetener really tarnish 1Up Nutrition Her BCAA for me. But at least it looks pretty? 
1Up Nutrition Her BCAA Has Slightly Above-Average Packaging.
1Up has never really been my favorite when it comes to product packaging, but I think these 1Up Nutrition BCAA's look pretty good. The pink and green may be unconventional, but I do think it works for them. It's a very likeable shade of pink, and using green just isn't done by anyone anymore so I'm definitely a fan. Another very subtle thing that I've noticed as I turn the 1Up Nutrition jar over in my hands is they've used some really trending fonts in this design. The flavor callout 'CANDY WATERMELON' is just gorgeous. I like their little 'stepped' design on the label too. It's really good looking and well-organized and helpful. 
A few critiques would be that the font used for the words 'BCAA's Glutamine & Collagen' is simply terrible. I'll never understand why 1Up Nutrition insists on using that font as the feature font on their packaging but it looks awful and it's quite hard to read as well. The other thing I probably would alter is the 1up Nutrition logo itself. This is me being a total brat right now but seriously it's such a boring logo that feels like it is stuck in 1990. Like. Change that thing.
1 Up Nutrition BCAA Review Summary
Flavor: B-
Formula: B-
Packaging: B+
Value: B-
1Up is still a strange brand to me. It's like the most average, tired products and branding in the world, just with SO much marketing money behind it that they just force themselves into relevancy anyways. This product fits the 1Up recipe perfectly. It's just fine. Not great. Just fine.
1Up Nutrition Final Review Score: B-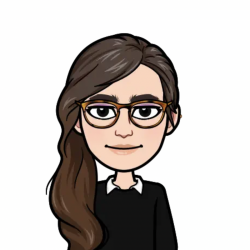 Latest posts by Allie Lewis
(see all)