Optimum Nutrition Opti-Bar reviews are going to start coming fast and furious so I figured I might as well go ahead and be one of the first ones to throw my hat in the ring and share my thoughts on why these Optimum Nutrition bars deserve to never ever be part of your supplement regimen. Wow. Strong opening for Allie today! But for real. You need to read my whole Opti-Bar review and let me convince you why this bar will almost certainly NOT be in our first ever BPW Top Ten Protein Bar rankings due in January. I think as you can tell from my focus on protein bars lately, I'm going to become more and more focused on some of these protein snacks as all the supplement companies are scrambling towards snacks. So. If you're ready for a pretty fantastic Optimum Nutrition Opti-Bar review, let's get cracking.
Cracking. Speaking of cracking, there's literally going to be none of that going on if you buy some Optimum Opti-Bars. And what I mean by that is that you won't be getting ANY bit of crunch with your protein bars. You will get plain old mushy-mush texture. And not the good kind of mush. Since I'm already headed in this direction let's just get right into the Optimum Nutrition Opti-Bar flavor grade section…
Do Optimum Nutrition Opti-Bars Taste Good? 
Not particularly. Like I said before. I'm a big fan of TEXTURE. That's why I really like Oatmega bars, and some of the other bars that actually have some texture to them. Heck. Powercrunch bars aren't the most exciting bars out there but at least they have a nice texture to them. I don't really even enjoy eating these Opti-Bars. They are like Quest bars but with even LESS texture and flavor. They are just standard protein-bar rubber that we're all so sick of. Speaking of flavors.
What is the Best Flavor of Optimum Nutrition Opti-Bar? 
So I have all five flavors of Opti Bars, and I would rank them as follows:
Cinnamon Pecan
White Chocolate Raspberry
Chocolate Brownie
Chocolate Chip Cookie Dough
Cookies 'N Cream 
The Cinnamon Pecan sounds sort of gross, and truth be told it IS kind of gross, but seriously all five flavors of Opti Bars are gross in their own way, since the texture is so horrid. They all also have a really prominent and consistent 'syrupy' sweet flavor that isn't as good as it sounds. Do you know kind of what I mean? It's like an overly sweet, artificial taste. It really lingers in your mouth too. But. The second best flavor is the WC Raspberry. This flavor is the only fruit flavor of Optimum Nutrition Opti-Bar and while it doesn't hold a candle to Quest's WC Raspberry, it is definitely an ok flavor. The third through the last are all bad. Like. I can't believe Optimum Nutrition, for all the money they have, couldn't get it together and produce at least an AVERAGE bar. These Optimum Nutrition Opti-Bars are just horrible tasting. But are they at least healthy? 
Are Optimum Nutrition Opti-Bars Healthy? 
So I suppose the silver lining for these Opti Bars is that from a 'modern' fit-girl perspective, these protein bars are 'healthy', because they don't use artificial sweetener. Instead they use a crap-load of sugar alcohol and stevia. And maltodextrin (filler). So. I don't know I guess the macros are ok for a bar… Optimum Nutrition Opti-Bar Protein Bars weight in at 230 calories and contains 20 grams of protein…blah blah low fat, high fiber, blah blah. You already know the macros without me telling you them. They're quest macros and they contain a huge amount of that weird 'isomalto-oligosaccharide' AKA rubber, which gives it it's horrible taste. So that's where were at as far as the nutrition is concerned. It's totally as you expect. Let's talk Opti-Bar packaging and get out of here. 
Opti-Bar Packaging is Exactly as You Expect from Optimum. 
Optimum Nutrition is one of the companies you can always count on to make their new product look EXACTLY like their old product. Which isn't always a bad thing. As you know from my Gold Standard Pre Workout review, I am a long-time fan of Optimum Nutrition's branding and packaging. There products have a VERY consistent design language that helps reinforce the strength and reliability of their products.
Opti Bars use a dark colored border that varies by flavor. Their flavor graphics are original work, and are very well executed, even if they do create more of a 'skeumorphic' look that makes the aesthetic skew a bit old/stale.
The 'Opti Bar' title stands large and proud along the left side of the bar while the flavor graphics sit on the right. The Optimum Nutrition 'ON' logo is on the right-most border, reversed out in handsome fashion.
Review Summary
Taste: D
Nutrition Value: B
Packaging: A
Value: C
Optimum Nutrition Opti-Bars LOOK quite good. In fact, I will give them an 'A' for looks, but the fact remains I am HIGHLY unimpressed with the bars themselves. You have much MUCH more tasty options out there. 
Optimum Nutrition Opti-Bar Final Review Score: C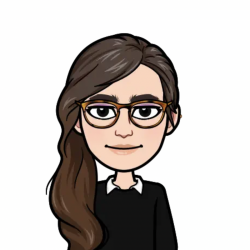 Latest posts by Allie Lewis
(see all)