1Up Nutrition Makes all sorts of incredibly popular supplements. In this review I'm finally going to cover off on their protein powder- 1Up Whey. In my 1Up Nutrition 1Up Whey Protein Review, I'll give you so much delicious information that you'll be able to know decisively after reading that either this protein is right for you, or not. Here's how I'm going to do that. First off, I'm going to compare both flavors for you, so that if you ARE committed to this protein, at least you'll end up with the best flavor. I'll go into mouth-watering detail on both of them and have some fun with it. (FUN is a common theme in my reviews, so you should go ahead and bookmark the site in case you have any questions about other sports nutrition products. Chances are that I've reviewed it). After we chat about the two flavors of 1Up Whey, we will dive into some other elements of the product- namely the formula, and even the packaging. This will give you a good sense for how healthy this 1 Up Nutrition Protein is, and of course I'll do one of my awesome design reviews on the label that will be, if nothing else, entertaining for you to read. Let's get started.
I forgot to mention in my intro that before we get into the heavy lifting of the 1Up Review, I'm going to do a brief 'warm-up' paragraph' where i sort of unload some of my thoughts on the company that makes the product. So. 1Up Nutrition, the makers of the 1Up Whey that I'll review below, has been a pretty integral part of the BPW site here in 2015. They burst onto the scene in the last 12 months and really seemed to breakout of their shell. They, like close competitors Shredz, Protein World, and EHP Labs, have done incredibly well by mastering the Instagram game, and spreading their word virally through the use of social media. I've always had a deep fascination with these companies, which take digital marketing to the next level. If I were to compare 1Up Nutrition vs Shredz in terms of product quality, I think at THIS point in time I've got to give the upper edge to 1Up. I have reviewed their fat burner 'Beauty Sleep', as well as their fat burner 'Make Her Lean', and had positive experiences with both- whereas I didn't really like all the Shredz products as much. But this is a conversation for another day. Right now it's time to discuss the two flavors of 1Up Whey and tell you which is better. 
1Up Whey Protein Flavor Grade: 8.9
These are two flavors that are far from basic. Normally when a company rolls out with two flavors they tend to start with the two basic ones- the chocolate and the vanilla. It's actually a really curious play in my opinion, for 1Up to come up with these two extraordinary flavors. I use the term extraordinary to describe how out of the ordinary they are- not so much that they are the best tasting protein powders in the world. For more on THAT subject- you'll just have to read up on our recently released best protein powder for women list. THAT's where you'll find out the best protein. But let's get back on track. We need to know what the BEST flavor of 1Up Nutrition's Protein is. The answer will be teased out below as I describe both flavors in detail. 
Chocolate Peanut Butter: Some companies have been uber successful in making the Reese's flavored protein. While NOTHING can compare to the actual Reese's peanut butter flavor for some reason, I did find that this flavor took on a character that was both drinkable, and distinctive. I mixed a scoop of 1Up Whey with a cup of whole milk and some ice cubes, per my standard recipe. I made sure that this protein powder was blended completely with my magic bullet, and then enjoyed the shake. Each sip was pleasant, and the texture was perfect. I think they need to add more chocolate, and more sweetness to really nail this flavor- but it's quite good as a whole. I would give this one an 8/10. 
Cinnamon French Toast: Cinnamon French Toast is the best flavor of 1Up Whey Protein. There- I said it. This protein is unique, delicious, and will make you happy. But here's the weird thing- it doesn't REALLY taste like French Toast in my opinion! Lol. I know it sounds weird and you're wondering how I like it, but hear me out. It does taste like maple, and like breakfast food. Which I love. But it's not QUITE a french toast flavor in my opinion. It tastes more like a cinnamon turnover or breakfast pastry. It's really really sweet and salty and good though. If you're going to get some 1Up Whey Protein – go with the Cinnamon French Toast 100%. Ok let's talk about the formula now. 
1Up Nutrition 1Up Whey Formula Grade: 9.0
It's pretty tough to mess up a whey formula, and 1 Up did not mess this one up. This is a whey protein formula that is about as standard as standard gets, and in the best way possible. I love a protein that doesn't try and get TOO too fancy on us. Some proteins these days are marketed as fat burning proteins, and then of course you have the meal replacement proteins. Ugh. Like. What ever happened to the days when you had just your Optimum Nutrition Gold Standard Protein and nothing else? It made our decisions so much easier, didn't it? Like. All you had to do was pick your flavor, and that was all. This protein powder is wonderful because it has only these few ingredients: 
Whey Protein Concentrate

Hydrolyzed Whey Protein Isolate

Natural & Artificial Flavors

Lecithin

Sucralose

Xanthan Gum
Pretty basic, right? It is. And yeah, turned up my nose just a LITTLE bit that they use artificial flavors. But guess what? You are getting those same artificial flavors in almost everything you eat. We're still living, aren't we? Yeah. They're fine. And this protein formula is, as well. I like that they included some high quality whey in the form of hydrolyzed whey to make sure the protein is able to digest super fast and promote recovery and muscle growth. Now on to the fun part of the 1 Up Nutrition Review- the packaging part. 
1Up Nutrition Whey Packaging Grade: 8.7
Usually I'm not crazy about 1Up packaging, but with their whey protein, they've done pretty nicely. They've sort of gone the direction of MusclePharm or Hardcore Nutrition by using their logo as a background graphic. I think there are such better ways to use a background graphic, but they seem to like using it for brand recognition. The feature graphic on this product is the best feature, in my opinion. They have made the primary focus of the packaging on the flavor and taste elements of each one. So the chocolate peanut butter package has a monstrous pouring shake- which is likely a stock photo for chocolate milk- but it works regardless. And then on the better flavor of 1Up Whey, the cinnamon french toast, they have a large graphic of the maple syrup being poured out onto some french toast. Just looking at this graphic is enough to get my mouth watering for some more 1 Up Whey. In addition to this awesome main graphic, they have included some feature benefits of their whey product on the front bottom edge which tells you about the 25 grams of protein, 5.3g of bcaa, and how it is also low carb. I like this look, and think 1 Up Nutrition should give their designer a pat on the back. 
1Up Nutrition 1Up Whey Review Summary
1Up Nutrition 1Up Whey Flaovr Grade: 8.9

1Up Nutrition 1Up Whey Formula Grade: 9.0

1Up Nutrition Whey Packaging Grade: 8.7

1Up Whey Value Grade: 8.8
1 Up Nutrition is the kind of Instagram sports nutrition right now. While engaged in that furious battle for 'insta-supremacy', they have managed to come up with a super tasty whey protein. The formula is sound, the flavors are on point, and the packaging is stellar. In my book, that means we have a winner.*
1Up Nutrition 1Up Whey Final Review Score: 8.8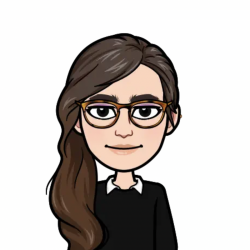 Latest posts by Allie Lewis
(see all)