Alpha Lion Super Human reviews are really not that hard to find as this popular new supplement brand gains more and more traction, but in THIS review, we are going much deeper than surface level. I am going to share with you my findings after testing the Super Human pre workout for the past three weeks. We are going to cover the nutritional facts, the ingredients, the FLAVORS (including what the best flavor of Alpha Lion pre workout is) and even digging into the packaging to come to a super thorough final score and review summary. If that sounds of interest to you, let's get on with it. It's a two-scoop review and we are ready for action in this Super Human review!
Super Human pre workout caught my eye actually on Snapchat when an (ad?) came up and started showcasing some of the product benefits- promising gains like I've never seen.
I love gains, as you know. After all, I've tried every pre workout under the sun.. and I've reviewed all of them! In this Alpha Lion Super-Human Review, we're going to do something a little different and start with the RESULTS. Yes, I'll go over the ingredients and the flavors of course, like I always do. But I think it's most important to cut to the chase. So. Does Alpha Lion Super Human work? 
Does Alpha Lion Super Human Work? 
The short answer is, well, yeah. It does! This pre workout does work. It works in slightly different ways according to WHAT you want to use it FOR, but I'll cover off on the main areas that I look for in pre workout- energy, strength, endurance, and pumps. 
Energy: Alph Lion has a pretty nice boost to it in terms of energy. I don't think energy is Alpha Lions STRONG suit, but I definitely was energized and rearin' to go, as they say. I think the energy did fade for me coming up at the 75 minute mark after taking, which was a little disappointing though. But now we're getting into endurance I suppose…
Endurance: Alpha Lion's Super Human definitely does help with endurance. Not QUITE as much as, say, the Alani Nu pre workout, or the BZRK pre workouts which I've been lovin' on lately… but Alpha Lion does make a pretty mean pre workout.
Strength: I think Alpha Lion pre workout does a nice job with boosting strength. It's not insane strength like you get from something like a Pre Kaged or a Cellucor C4 Ultimate, but I did notice that my peak strength seemed to be up with Alpha Lion. What else..
Pump: My pumps were REALLY good with Super Human pre workout. You guys know I'm not crazy vascular but I was seeing some food those baby forearm pump veins start to come through in my wrists and arms. I love that look sometimes! So that was cool. 
Overall, given how Alpha Lion did boost my performance across these few criteria, I would say that this pre workout is certainly effective. Is it my favorite of all time? Probably not, but it performs quite nicely with no side effects. So that's a win. Let's peak under the hood at the ingredients in Alpha Lion pre workout: 
What's in Alpha LIon Pre Workout? 
The ingredients list in Super Human is pretty well thought-out. I like how it's a non-prop blend so I can see exactly how much of each ingredient Is in each serving, and I like that they have used some branded ingredients for maximum effectiveness. Here is the full list:
Superhuman Pre Workout Ingredients: 
Sodium
Vitamin B12
Caffeine Anhydrous 
Infinergy 
2-aminoisoheptane 
N-methyl tyramine HCI 
L-Citrulline Malate 
L-Taurine 
Nitrosigine 
S7 (Green coffee bean, green tea extract, turmeric extract, tart cherry, blueberry, broccoli, kale)
Beta-Alanine 
Betaine Anhydrous 
L-Theanine 
Black Pepper Extract 
Again, note the several branded ingredients like infinergy, which gives sustained energy (which is weird to see in here since I seemed to be crashing at the 75 minute mark! Weird), and also nitrosigine, which is not surprising to see given that I was getting these awesome pumps. Overall I really really like the Alpha Lion Super Human formulation. Let's talk flavor now! 
What is the Best Flavor of Alpha Lion Pre Workout? 
So- this pre workout actually comes in an amazing roster of SIX flavors, and each one has a very different personality and flavor profile. I'll try and describe each so you can figure out which one you want to try first. 
Griswold Grape (grape-banana candy): So this flavor was BIZARRE. I mean maybe weirdest pre workout flavor combo that I've ever had. I thought it was WAY too sweet but had sort of a quirkiness to it that I enjoyed. It's def. very grape-y. 
Krueger Kiwiberry: The kiwi blueberry is also a very odd flavor combo that you don't see very often from these types of pre workouts. I thought is was a little heavy on the tartness.. overall not my favorite. 
Kandy Kryptonite: Kandy Kryptonite was VERY very good. It tastes just like cotton candy but with a little bit of tart at the end.. I really loved it!
Orange Gainsicle (orange creamsicle): This flavor is just as advertised. It was not creamy enough for me but it was pretty tasty. Maybe a little sweet. 
Unicorn Juice: The good 'ole unicorn juice flavor. I thought this one was pretty straight-forward and really does taste like the rainbow sherbet. It was not my favorite though. 
Hulk Juice: This one was my favorite! It was sweet and tart, and actually did taste like sour gummy bears. Oh boy is it sour. You'll love it. 
The best flavor of Alpha Lion Super Human pre workout is definitely the last one I tried which was the Hulk Juice. If you are wondering what my flavor recommendation is- def. get the Hulk Juice. Let's move on to the packaging. 
Super Human Pre Workout Packaging is Sweet.
I think Alpha Lion did a pretty nice job designing their pre workout. It does look just like the others, but with a few bells and whistles that make it stand out. I love the shiny gold lids, along with the big, bold 'Super Human' name. I like how shiny the gold parts are. When I first heard it, I didn't I didn't love the Alpha Lion name/logo, but it has since grown on me, for sure. The hulk juice flavor looks really cool with the 'hulk juice' name is flashy green. It is super contrast-y and fun. Packaging on point. Not spectacular, but on point. Let's summarize our findings now. 
Alpha Lion Pre Workout Review Summary 
– Superhuman is a non-proprietary blend pre workout that comes in 6 flavors 
– The Hulk Juice was my favorite flavor of Alpha Lion Pre Workout, followed by cotton candy
– Super Human uses several trademarked ingredients, and is is a well thought-out formulation 
– Alpha Lion Super Human performs well in the gym, boosting energy, strength, and pumps 
At $43 per jar, Alpha Lion Super Human is on the pricier side for pre workout products, but it is worth the high price tag in my opinion because of how effective it is, and the fact that it tastes great (and is available in so many flavors). Alpha Lion is def. worth a shot next time you need a new pre workout.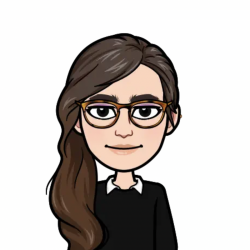 Latest posts by Allie Lewis
(see all)