Athena V2.0 Pre Workout for Women – Unico Nutrition takes the Crown with a pre workout fit for a goddess.
This year's best pre workout for women goes to Unico Nutrition's ATHENA v2.0. This product delivered the most amazing workouts I've had this year, and it did so while being completely free of artificial sweetners, colors, or flavors. I love the fact that it's creatine and sugar free, and doesn't contain sucralose. The formula is incredibly well thought-out, and has some really cool unique ingredients like coconut water powder and green tea. Tack on the fact that it tastes legit amazing- and you've got this year's best pre workout supplement for women. On behalf of all of us at BPW4W (aka me and my friends lol), congratulations to Unico Nutrition for taking home the top spot!! Read on for my full reviews. 
For those of you familiar with my reviews, you know I'm not easy to please. To be honest very few of the women's pre workout supplements that I review are something that I would buy twice. That's what makes my experience with Athena so special. This amazing product does the trick for me on so many levels that it was honestly an easy choice naming it the best pre workout for women of 2014. In true BPW form, let's dive in and take a look at what makes this product so special.
FLAVOR: 9.2
Flavor is one of the hardest criteria to judge on, because often times people aren't going to agree on taste. It's subjective. However, it was unanimous between me and my besties that Athena 2.0 is just plain good. We went with the coconut lime flavor, which is such an inventive flavor idea and perfect for the summer months. It reminded me of a pina colada- it has a really strong, really authentic coconut taste that hits you right away. The lime comes in towards the end, along with a tiny bit of bitterness. Some of the coconut flavor comes from REAL coconut water powder- which is part of the active formula to help hydrate you through a tough workout. I thought this was so cool because it added to the flavor AND to the effectiveness of the product. Speaking of effectiveness- let me tell you about how this product actually performs.
PERFORMANCE REVIEW: 9.7
So the product tastes pretty dang good. That's all well and good, but at the end of the day- it doesn't really matter what it tastes like if it doesn't do what a true pre workout is meant to do, which is improve the quality of your workout. This is exactly why Athena V2.0 took the gold in this year's Best Pre Workout For Women Rankings of 2014- it does everything you need it to- no matter how hard or strenuous the workout. And my fitties can attest to it. Literally all of us were blown away by this product. To paint the picture for you, my girls and I all took Athena during legit one of the hottest days of the year. So this was actually the friday before one of my best friends wedding's – and needless to say we ALL wanted to get a good workout in before the weekends, er, festivities. Megs decided that we should all do the Novemeber Project workout. Ok, I thought ot myself, that shouldn't be too bad. How bad could an improv group workout at Civic Center be? Welll little did I know that everyone in Denver could compete at the crossfit games. Like seriously everyone there was in the best shape ever. Right when we rolled into Civic Center I knew it was going to be a good time to test our newly scored pre workout from Unico Nutrition.
We broke out the Athena like ten minutes before the workout was set to begin. I mixed two scoops of coconut-lime Athena into my water bottle, shook it up, and downed it. I usually like to sip on a pre workout, but this time, I needed it to hit hard and fast. Our workout began, and within minutes of the plyos (stair and lateral hops with bw squats), I was firing on all cylinders.
Not only did the workout get progressively harder, but the sun started to come up. And it got HOT. And for those of you who know Denver- you know you feel a little bit like you're suffocating anyways because of the altitude. But here's the thing. I literally felt amazing. I was cranking through rep after rep with more speed than almost anyone there. I was leading the pack to the top stair time and time again, and I was finishing first in every single sprint. At first I thought the Athena would wear off and I would just be completely spent- but exactly the opposite happened. The crazy part is that as we neared the end of the workout, my margins of victory were only getting bigger. The coolest part about this, and you'll understand if you try out Athena 2.0, was that I was completely dialed in and SO focused the entire time. 
I want to emphasize this part because it truly is the most pronounced effect of Athena pre workout. Will you feel energized? Yes. BUT you aren't going to get that on-edge, hyper, 'run-through-a-wall' feeling. For those of you who DO like getting that feeling from a pre workout- than this one is NOT for you. What this product does is give a rush of warm, sustained energy, and more importantly, it absolutely dials you in to your workout. You practically tune out and become obsessed with the task at hand. If that just lit a lightbulb in some of your heads- then we're on the same page. LOL. After I discovered Athena I started taking it to help me study and for anytime pick-me-ups. The stuff ROCKS for studying. I haven't tried cleaning my room on it yet- but I'm totally going to try.
But I'm getting off track. Back to the workout. Yes. We KILLED our workout at November Project (for those of you unaware, check them out they're awesome). And after that? Ya. Another scoop of Athena, and a 75 minute session at Lifetime Fitness. I was not the only one who had fallen in love at first 'scoop'. The coolest thing about this pre workout that I discovered at Lifetime, is that it performs even better in the gym. I did my heaviest leg day just to see what I could battle through after the morning's festivities, and I was amazed at how strong I felt all the way through my last set of deadlifts. I felt strong, focused, and perfectly energized. And the way I looked in the mirror after that particular workout made my day (ok my whole weeknd)! I could go on and on about the workouts I've had since, but I do want to cover off on the igredients in here. 
ATHENA INGREDIENTS: 9.4
An added bonus of this formula, and what makes it such a successful product, is the fact that this product uses what they call full label transparency. Every single ingredient has it's full dosage included right on the supplement facts panel for quick reference. This also means that there's NO filler in here, and no secrets. LOVEE that. So what's in here that makes it work so well? 
Caffeine: As the staple of most pre workout supplements, you expect caffeine to be in here. The crazy thing is that Unico was able to deliver an amazing burst of energy from only 60 mg of caffeine. I like the fact that they were able to limit the caffeine amount because it allows me to take multiple scoops without feeling like my heart is going to stop. It also gives me the peace of mind to enjoy my afternoon cup of coffee without feeling like I went 'over the limit' of caffeine for the day.

BCAA's: The Branch Chain Amino acids are responsible for helping your body build muslce, and in the case of a caloric deficit, preserve skeletal muscle from being burned. Unico put a full 2 g of instantized BCAA in Athena- which is more than other products in the cateogory. It must've added significant cost to the product- but shows pretty impressive commitment to building out the endurance side of the formula!

Coconut Water Powder: Real coconut water powder might be my favorite part of the formula. I love the slightly salty taste and think it gives a whole new dimension to the flavor. I'm not sure how it works out with the other two flavors of Athena, but I'm sure they're just as good!

Yerba Mate & Rhodiola ROsea: These two naturally occurring extracts are often included in pre workout supplements to aid in energy and fat burning. They aren't often used in conjunction with one another- but I have to say after my experience with Athena- I'm a believer in using both together.

LCLT: This form of the amino acid L-Carnitine helps support the body's ability to use and metabolize fat as an energy source. Athena has the highest dosage of LCLT of any of the products we tested this year, and may be responsible for how the product carries you through low-moderae intensity workouts (like running and jogging) so effortlessly- because you're body is tapping into that stored energy source that much more efficiently. 

L-Theanine This amino is found in Green Tea, and is mostly responsible for the calming effect that green tea provides. I suspect that the theanine is working in tandem with the yerba mate, and that's what makes gives such an amazing level of concentration and focus. I could be wrong though.

L-Glutamine: Glutamine is referred to as the 'anabolic amino' because it plays the most critical role in re-building broken down muscle tissue. I think it's a brilliant addition to ATHENA because it gives you some recovery benefit before your workout has even started!

Green Tea: Green Tea has been touted as one of the most powerful natural supplements for so many reasons. From helping defend against free radicals to providing naturally occuring phenols that help promote fat-burning- green tea extract is one of the best things you can put in your body. It comes as no surprise that the folks at UNI made sure to indclude it.
PACKAGING: 9.9
You all know I'm a design nut. And you also all know that the supplement industry can churn out one UGLY product. (Ya I'm looking at you, NLA Uplift). That's what makes Athena V2 SO REFRESHING. The bottle is literally gorgeous! It's loud, yes. But they're designing it to jump off a shelf, not fit in at a cocktail party right!? 
Athena has a really cool wing pattern that wraps around the entire jar- and alternates between light and dark colors, and also upside down versus rightside up. There's also an underlying line pattern beneath the wings that only is visible when the light catches it right. It's super cool. Also, there are some subtle holographic components that set it off. But the whole label is not glossy, which makes it even cooler in a subtle way. It's like it's loud without being tacky. I really love it! Another neat thing the Unico Nutrition folks did was make unique labels for each flavor of Athena- each one has it's own color palette. Almost makes you want to collect them! (ya I have them all now LOL)
VALUE: 9.1
Athena pre workout is not the cheapest pre workout in the category. At over $40, you're in the upper range of what alot of the pre workout drinks cost. But when you take everything into account, it's practically a bargain. They're are a full 30 servings per jar (which is above average for pre workouts), and that puts the cost per serving in line with others in the category. For a top of the line product- I call that a pretty darn fair price!
FINAL SCORE: 9.5
I can not reccommend Athena V2.0 highly enough. From the amazing taste to the brilliant formulating, to the incredible impact it has on your workout- this product has it all. Add in the fact that they use ZERO artificial flavors, colors, or sweetners, and you've got an all around winner. Go out and try some Athena. You won't be disappointed.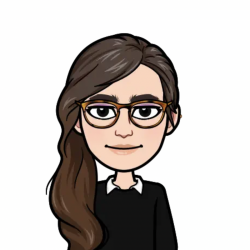 Latest posts by Allie Lewis
(see all)