BioTrust is one of those fat burners that isn't REALLY up my alley because it seems to be focused on folks that are, hm, how should I say this…not as fit as me. (insert hair flip here). But hey. A handful of my readers had asked me about this Biotrust LeptiBurn fat loss supplement so I figured I would run it for a few weeks and see what happens. In this Biotrust LeptiBurn review, I'll give you all the important info. I'll tell you what the main ingredients are. I'll tell you how the packaging stacks up to the competition. And most importantly, I'll tell you if LeptiBurn actually works. Keep in mind everyone is going to react differently to these products, but I aim to give you MY personal experience and let you know how it worked for me. So let's get this Biotrust LeptiBurn 2.0 Review fired up.
Fired up. That's what I was during today's workout. I took some of the Finaflex Stimul8 pre workout, and BOY was I flying. Pre workouts that kick that hard are actually a little bit unnerving because A. you feel like your heart is beating through your chest the entire time, and B. you legit can't sleep if you take it past noon. And I took mine like at 6 PM because I worked out AFTER work. Holy heck. I'm actually writing this LeptiBurn 2.0 review at 1 in the morning because I can NOT sleep. Ugh. But anyways. I had an amazing workout, and I've actually had a pretty good few weeks while taking LeptiBurn 2.0. I'm not so sure that it has done a TON to my body, but let me present to you my 2-week log that I kept for the past 17 days or so while I ran this fat burner through the paces. At the end of the log I'll summarize essentially my final verdict answering the question you are probably here for- does LeptiBurn work? 
Does Biotrust LeptiBurn Fat Loss Work? 
Here are my musings that I've assembled for the past two weeks. I'll preface this with my dosage- which was to take two capsules with breakfast, and then two with lunch. For the last FIVE days of the review, I upped the dosage by 50% to try and dramatize my results. 
DAY 3: OK OK! 72 hours into my LeptiBurn review. I must say that so far I have not really seen too much change in my body. I'm actually pretty lean and mean right now so I wasn't expecting anything too crazy right off the bat. I have noticed my meals seem to digest more, er, clumsily when taking the doses of LeptiBurn. Not like painful but just sort of not smooth feeling. 
DAY 7: One week in, and again, nothing really so far as my body and physique is concerned. My coach has me eating at a surplus, so that could be part of the reason why I'm not necessarily getting leaner in appearance. But I guess there may be something to be said for how I'm staying at this level of low bf% while still adding muscle mass. So maybe BioTrust is helping with that. 
DAY 11: Coming towards the end of my two-week 'cycle' of Biotrust LeptiBurn and still nothing too crazy to report in terms of fat loss. I'm definitely losing a tiny bit of definition in my abs from the added meal my coach has me eating. C'mon LeptiBurn! Do magical things!
DAY 15: Ok so I took this product for one extra day and I can say pretty safely that I'm not leaner than when I started. After taking a really good look at myself this morning, I do think that I'm very close to how I looked when I started- and I think the takeaway there is that this product might have helped me stay lean while adding 1.5 pounds. 
In summary- I think this product would probably work better when combined with a caloric deficit. I'll give it a B+ on the performance and add a note that if you are a more advanced fitness person, you MIGHT be a little beyond the Biotrust LeptiBurn weight loss supplement. I think this is more for someone who is just getting started with a weight loss goal. The formula backs me up on that front, too. 
Biotrust LeptiBurn 2.0 Fat Loss Formula Grade: 8.0
I'm not going to lie I actually don't know a whole lot about the ingredients in this fat burner. I want to say that's part of why this product didn't do a whole lot for me because I think these are more entry-level when it comes to fat burners. I'm used to heavier, stimulant-based thermogenic fat burners, and this is certainly not one of them. And there's nothing wrong with that, I just think from a sheer fat loss perspective, a thermogenic is probably going to work faster. But of course the tradeoff is you are loading up on stimulants, and who knows what else. See my Fuel Up Burn review- which is a great example of such a product. That stuff will be on recall within weeks you mark my words! But getting back to BioTrust LeptiBurn– here is the supplement facts panel: 
As you can see, the primary ingredient I actually DO have experience and knowledge about, and that's the green tea extract leaf. This is a super popular fat burning ingredient, and for good reason. It's probably one of the most effective and SAFE weight loss supplements around. They've dosed it quite nicely at 500mg. 
The other three ingredients are the IGO8131. I have NO idea what that is. Apparently it is some sort of seed extract that aids in fat loss. I'll take their word for it, LOL. You also have 5-HTP present in LeptiBurn 2.0, which is a good one. I usually see it in detox and adrenal support products, but maybe it has fat loss properties as well. The final ingredient is the Aframomum Melegueta Seed. Not even going to pretend to know what that does. Lol. So yeah- this is a basic formula and I think it's quite mild. A nice entry level ingredient list in my opinion. 
Biotrust LeptiBurn 2.0 Fat Loss Packaging Grade: 7.8
I can't give them too much credit on packaging. The formula is fine, and the product works OK (I guess), but the bottle is ugly let's be serious. BioTrust is a seedy name. It's almost like…if you need to SAY to TRUST me, you probably are not trustworthy. That's why it's dumb for them to include it in their name. The Leptigburn font is ugly and uses way too much gradient. Like. It's 2016 guys. 
The blue bottle itself is fine I suppose…and the overall color scheme works OK, even if it is a little bit old-fashioned at this point. I think the big 'B' logo thing that draws your attention is stylish in it's own way, but I'm not sure it serves a purpose and deserves all that room. Like. How does that abstract thing have anything to do with Biotrust LeptiBurn or the purpose of the product? That's a rhetorical question. It really doesn't. That's about all I have to say on the label front. Oh. I sort of like the silver borders. There. I threw BioTrust a bone. Lol. Let's wrap up this Biotrust LeptiBurn Review. 
Biotrust LeptiBurn Review Summary
Biotrust LeptiBurn Fat Loss Performance Grade: 8.6

Biotrust LeptiBurn Fat Loss Formula Grade: 8.0

Biotrust LeptiBurn Fat Loss Packaging Grade: 7.8

Biotrust LeptiBurn Fat Loss Value Grade: 8.1
So here's the deal with LeptiBurn. It probably is meant for someone with a very limited fitness background which is why it isn't really the product for me. If you are looking for something that is pretty safe and won't make you all jittery and crazy- Biotrust LeptiBurn might be a good choice for you. For me personally it's priced a little high for the ingredient deck it uses, but I've seen much, much worse in the fat burner space.*
Biotrust LeptiBurn Final Review Score: 8.0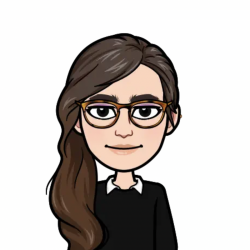 Latest posts by Allie Lewis
(see all)