I've been asked probably a million times what protein powder I've been taking lately. The answer is actually not what you might expect. No it's not Optimum Nutrtion's gold standard. And no it's not BSN Syntha 6. It's also definitely not the pitiful Britney Spears protein that I reviewed a few weeks ago. It's a product called 'trutein' made by little-known manufacturer Body Nutrition. And I'm going to tell you right now- it's the best tasting protein powder on the market today. In this review I'll go into mouth-watering detail about the flavors, the formula, and even the packaging. And as always I'll finish with some closing remarks about the price and value of this protein powder. 
You know from reading my other reviews that I usually review women's pre workout supplements– but this year I'm trying to broaden my horizons to include some more diverse categories of supplements. My plan is to review enough protein powders over the coming weeks to be able to publish the very first BPW Top Ten Protein Powders of 2015. But right now I'm not there yet. Also- here's a spoiler alert. Unless something comes across my way that is just CRAZY good, Trutein very well might take the gold medal in that top ten list. And here's why. 
First of all. The stuff is just plain old delicious. If you're anything like me, you sort of live and die by your protein powder. What I mean is that I depend on my protein shakes multiple times throughout the day to keep me fueled up with a steady stream of amino acids. Amino acids are what protein actually gets broken down into- and they are basically the building blocks of muscle cells. That's my little science lesson for the the day. LOL. So yeah. Because I drink my protein shake about three times a day- I really need it to taste great. And that's why I've stuck with Body Nutrition's Trutein for so long. This stuff tastes absolutely delicious. If you are wondering what the best flavor is – you're in luck. Because I've bascially tried all of them, and am therefore perfectly positioned to help pick the best flavor of Body Nutrition Trutein. 
What's the Best Flavor of Body Nutrition Trutein? 
Body Nutrition Flavor & Taste Review: 10 A+. Yes. You read that correctly. Trutein gets a perfect ten from me on flavoring. I absolutey love the flavor profile that they were able to accomplish in this protein powder. And it goes so much farther than just the flavors. The consistency itself is truly exceptional. It's rich, creamy,  and has the exact characteristics of an actual shake and not a thin, powdery, supplement. Here are the top three flavors of Body Nutrition's Trutein. 
Chocolate Peanut Butter: Is this even a surprise to anyone? You know me well enough by now to know that there is no flavor combination in this world that can touch chocolate PB. I know I'm not alone in this either. You all love it as much as I do, I know it. But yeah. Chocolate peanut butter is the best flavor of Trutein for the following reason- it actually tastes like authentic chocolate and peanut butter. It's not real metallic and superficial tasting like those gross powdered low-cal peanut butter powders. It's got real chocolate cocoa taste, and more importantly, a very authentic peanut butter taste. I believe they use real peanut flour in the mix which is probably why it's so real tasting. Probably good to know in case you have a peanut allergy!
Banana Cream Pie: This stuff. I can't even! If I wasn't such a diehard loyalist to choco-PB, this flavor coud just as easily be the top dog. This flavor is not what you are thinking of in your head. Similar to the chocolate peanut butter, the banana cream pie flavor is ridiculously authentic and true to what real banana tastes like. I want you to think less about the cream pie aspect of this flavor because it's all about the banana. It's all about the banana. It's getting late can you tell? But yes- the reason I love this flavor is becauase this protein actually has more real banana taste than an actual banana cream pie. It's incredible how they were able pack that much banana-ness into a protein shake. Truly unreal.
Cinnamon Roll: The bronze medal is honestly a toss up between the cinnamon roll and the red velvet cake. I picked the cinnamon role because the red velvet cake is almost too much for my taste buds to handle. Don't get me wrong, the stuff makes you feel downright guilty after eating – that's how freakin good it is. And that's basically the reason why I couldn't pick it for the top three. The red velvet just has to be less healthy than any of these other ones. I love it to death but after you've had it a few times you need to go with something a little bit less over-the-top. And that's why I love the cinnamon roll flavor. Is it decadent? You bet. But it's something you could drink several times a day without feeling overpowered by it. It's also fancier than a basic vanilla or chocolate. If I had to describe the tastes in a few words- it would be sweet, spicy, tangy, and creamy. My favorite part is that you can practically taste the icing or glaze of an actual cinnamon roll when you drink this shake. Total love. Ok so the flavors are bomb. But what about this formula? Is it legit?
Body Nutrition Trutein Ingredients
Body Nutrition Trutein Ingredient Profile: 9.5 A. Once again, I'm awarding a rare 'A' to this protein supplement. Why? Because the only thing better than the taste of this protein is the label transparency and formula. The exact proportions of the three different types of protein are clearly communicated right there on the label. There are no secrets and no proprietary blends. What exactly are the different types of protein in here though? 
45% Whey: Almost half of the blend is good old fashioned whey protein. Whey is the fastest digesting, and most popular form of supplemental protein powder on the market. I love blended proteins because they are more effective at helping muscles recover than just whey by itself. You should always look for a relatively high proportion of whey in the protein blend especially if you workout several times per week. Even if you aren't doing the most hardcore workouts of all time, having that faster recovery time will really allow you to have more productive workouts and get better results.
45% Micellar Casein: First of all, how do you pronounce casein? I always say 'case-een' but the other day i heard someone say 'caz-e-in'. I literally LOL'd but then I had this crazy, horrific thought. What if I'm wrong? It was something I wasn't prepared to accept, so I just kept laughing to myself. For sure it's 'case-een' right? Someone tweet me about it to confirm please. LOL. Anyways. Casein is slower digesting than whey, which is good because it provides that slower trickle of aminos into the blood to repair the muscles. The effectiveness of whey, casein blends is undisputed. 
10% Egg Protein: The slowest of the three protein sources included- egg rounds out the blend with a 10% dosage. Not many protein powders use egg because it is slightly more expensive than the others. Yet another example of how Body Nutrition went above and beyond in the formulation of this protein powder. 
Other highlights of this formula include 200mg of enzymes to support the digestion of all the protein, and also some trufiber unulin to give a little bit of fiber to the mix. The formula is artificially sweetened which is the only drawback that I can find in this formula. I'm a little bit off my high horse about artificial sweetener, so I'm still in love with this protein.
Body Nutrition Trutein Packaging Review: 8.0 B
All good thing must come to an end, and unfortunately for Trutein, the packaging is the only 'low-light' in this review. Ok it's pretty much a low-light in all my reviews. But I'm not going to apologize for it! I know these companies make the big bucks. Why can't someone pull out the pocketbook and get a legit designer to craft their labels? Come on now. To be fair, Trutein packaging isn't really all that bad. In fact it's probably average. It's just that everything about this product is so good, that if there were a killer label to slap on it- it would be literally the best protein powder supplement in the world. Of all time. The white labeling and tub with the blue themed label and blue lid is just a little bit too clinical for me. Everything from the fonts to the logos to the graphics just looks like something you would find on the shelf of a hospital- not a GNC or Vitamin Shoppe. And that reminds me another drawback of Trutein- it's not available at GNC or Vitamin Shoppe. You gotta get it online. Which isn't a terrible thing unless you're really in a fix for some Trutein. Ok that's all I have to say about the label. Just kind of – 'meh'. 
Trutein Value & Final Score: 9.8 A+
Congratulations to Body Nutrition for scoring an astonishing A+ in the BPW protein powder rankings for 2015! At about $38 for a 30 serving tub, and $50 for the 'big' tub- Trutein prices are about in line with what you will find across the protein category. I would even dare say it's a bargain considering how expensive it must have been to produce- and for how darn good of a product it is. I would easily pay 10-15% more for Trutein. The flavor is out of this world, and the formula is rock solid. What more could you possibly ask for from a protein supplement? Great job Body Nutrtion. Give this stuff a chance- you will not go back.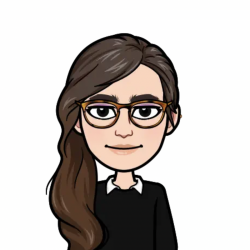 Latest posts by Allie Lewis
(see all)