Today's Bootea Review is going to be a discussion of their protein powder called Bootea shake. This protein shake comes to us from the ever popular detox tea company 'Bootea', a clever play on words from the company that promises to detoxify your body and help you slim down to a smaller, thinner, leaner size. The thing about detox teas is that I hate them and don't believe in them, but since someone asked me to do a Bootea review, I figured I could at least make a compromise and review there protein supplement. I will conduct this protein shake review the same way that I do all of my shake reviews- I'll start by telling you all about the flavor and let you know if this Bootea shake tastes good. Then I will move into the formula section where we'll discuss all of the the ingredients within Bootea shake. Is it actually healthy? What is the source of the protein? How many calories? I will answer all of these questions and more in my Bootea shake review. The final grading section will be on the label and packaging. Is this a good product in the looks department? You're going to find out. So if this all sounds good to you, keep on reading and enjoy by Bootea shake review.
I hate detox teas. I hate detox tea Instagram handles. I hate skinny detox tea instagrammers. And therefore I SHOULD hate Bootea and everything it represents. But for some reason I can't seem to avoid these silly companies. Why the hatred for Bootea and it's similar companies? Well, I guess that's hard to explain. I just don't like how they've seemed to consume my instagram feed and brainwash people into buying their crappy tea. It's just tea people. It's been around FOREVER. There's nothing special or magical about what these companies do. I hate it. But whatever. I'll stop my ranting. I'm in a foul mood because I haven't worked out yet today and I'm taking it out on Bootea. Not fair. But let me tell you what I think about the Bootea shakes.
Does Bootea Taste Good?
I'm going to give Bootea Shake a Flavor Grading of 8.3, putting it below average in terms of taste. There are just so many really delicious-tasting protein shakes these days that you can't put something out there that is just average tasting. You NEED to be able to have people drink your protein shake and say 'wow', now that is a fabulous-tasting protein shake. Bootea does no such thing. You have a protein shake that looks ok, as you'll see when we talk about packaging, but when it comes to how it tastes, the product is not up to par. I mixed on heaping serving into about 10 ounces of skim milk and blended it up with a handful of ice cubes. First of all, this shake has a pretty good consistency. Sometimes when I have a problem with how a protein shake tastes, it can be a matter of poor consistency. But Bootea shakes mix up pretty nicely. My problem is not so much with the smoothness or consistency but rather with the actual flavors. This is supposed to be a mixed berry flavor, and yes, you DO get some notes of some strawberry and maybe some blueberry, but what you are missing is a big, powerful, dominant berry flavor that makes it undeniably a mixed berry flavor. It's almost like a subtle side notes that you say 'oh, ok there IS some berry in here'. It's very interesting. I wanted the flavors to be more bold than they are. The other thing I'm not too crazy about is the level of sweetness. it's not anywhere near sweet enough for me. This is surprising because as you know from my other protein reviews, I'm not one of those people that MUST have the sweetest shake out there. I have a very moderate sweet tooth relatively speaking. Bootea needs to jack up the sweetness level to improve the overall taste of Bootea shakes. Am I being really hard on Bootea? Sure. To be honest this shake is definitely drinkable. I've certainly had worse. But there is alot of room for improvement. Let's move on to the formula grade. 
Bootea Shake Formula Grade: 7.0
I'm going to give Bootea a 'below-average' grade on the formula. For each 40 gram serving of Bootea shake, you are only getting 9 grams of protein, along with 20 grams of sugar. This is simply unacceptable. I mean. This is supposed to be a nutritious shake! And you are geting 20 grams of sugar per SCOOP. They even recommend doubling up the servings to get to that 20 grams level of protein- which would end up giving you 50 grams of sugar! I mean. Wow. This is almost criminal and something that you don't see everyday in a protein shake. As you know by now, sugar is actually much more harmful to your body than fat. I don't know what they were thinking when Bootea formulated this shake, but they really made a horrible mistake by using this much sugar. On top of that, they didn't even put that much protein in here! What's probably the most surprising about all of this is that for as much sugar that they put in Bootea shakes, the flavor is STILL not very good. I suppose if I had used the two serving size, I would've doubled the sweetness (and got 50 grams of harmful sugar), and I suppose that would've made it taste better. But I'm not trying to put 50 grams of sugar in my body at anytime soon. Ugh. I knew I hated this Bootea shake for a reason. Another thing you should be very mindful of if you buy Bootea shakes is that there are 200mg of caffeine per serving. That's yet another thing that you really don't want in your protein shake. That's like, a ton of caffeine. Practically the same amount as a very large up of coffee. But if you are trying to get an energy burst from your protein shake than I guess it's not such a bad idea. Not my thing, though.
Bootea Shake Packaging Grade: 8.8
Well, if Bootea shakes are good for one thing, it's that they have solid packaging. The white box is very different from alot of different protein shake packages on the market. Usually these things will come in a big ugly tub. Not the most aesthetically pleasing. But Bootea has a handsome white box containing the pouches. The color palette is super cute with the pink and teal tones providing enough complexity to hold your attention. The tagline 'tasty shake to help you lose weight' is a convincing argument for purchasing. I really love the cute branding of all Bootea's products. If only the product inside was as well-made as the packaging I think that they would have a real winner in Bootea shakes. One thing I'm not quite as certain of is if the pink graphics at the bottom edge of the package are the best match for the product. The pink sort of 'drip' graphics remind me more of paint or blood than a milkshake. But I guess since they are pink, they are good looking enough. Hm. What else. I guess that's about it. Let's wrap this Bootea review up. 
Bootea Shake Review Summary:
Bootea Shake Taste Grade: 8.3

 

Bootea Shake Formula Grade: 7.0

Bootea Shake Packaging Grade: 8.8

Bootea Shake Value Grade: 7.2
To me the value of this product is a 7.2, because it's about $40 for only 14 servings. That's only 14 shakes for $40. And they are 14 shakes that are loaded with sugar and not alot of protein. That just will not cut it. Stay away from Bootea shakes.*
Bootea Shake Final Score: 7.0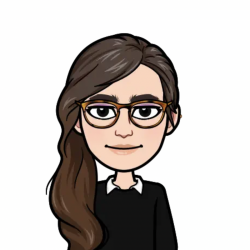 Latest posts by Allie Lewis
(see all)