Chick Pump Pre Workout for Women Review
Seventh Place: Chick Pump
, by Hybrid Nutra
OVERALL SCORE: 6.5/10
Chick Pump pre workout for women was the very first pre workout supplement that we sampled during this years testing for BPW4W 2013- and the inaugural test was unfortunately a relatively unpleasant experience. While there are a few things that we actually did like in this product- it is for the most part an unsuccessful foray into the female pre workout scene. So what exactly is so bad about Chick Pump? Where to begin…
PROS: Relatively Cheap, Grape Flavor is decent
CONS: 'Chick Pump' is 'Brutal' (read the explanation below- it's actually brutal)
Chick Pump was put on our radar on the very first day that we started planning out the testing process for determining what's the best pre workout for women in 2013. While some companies sent us tubs of their pre workout supplements for review- Chick Pump was not as proactive. Over the course of assembling the contestants, we turned to our good old friend google, to ensure that we weren't leaving any key competitors out of the field. Chick Pump's website came up near the top of our query, and even boasts that Chick Pump is the 'best pre workout for women'! We'll be the judge of that 🙂
We finally got our hands on a tub of Chick Pump via their microsite- which, to be quite honest, feels like a porn site. There are pictures of half-naked women on their knees next to a larger than life image of 'Chick Pump'–I felt a little bit nauseous shelling out forty dollars on this website. Anyways, I did manage to set my judgement aside for the Chick Pump Review test. BPW4W is an equal opportunity tester! 
I fired up two scoops of Chick Pump before my crossfit day. I usually try and match the ingredient profile to the workout style that will bring out the best in me with that particular product. Going off of the Chick Pump label- this product was well-suited for a very physically demanding workout. The beta-alanine/creatine/caffeine stack, which is totally standard for pre workout drinks, should in theory cover all the bases in terms of strength (creatine), energy (caffeine), and endurance (beta-alanine). I took Chick Pump twenty-five minutes before my workout- 'the fran' to be exact–for those of you unfamiliar with cross-fit, 'fran' is a workout comprised of pull-up/'thruster' (partial squat/press) supersets, completed for time. By the time I launched into my first set of (ok they're assisted) pull-ups (damn you long arms!), I could really feel the Chick Pump had set in. I got the beta-alanine tingles, and could feel the caffeine a bit. My workout went pretty well- I did notice a good deal of energy and drive at the outset of my workout, however I wish it had lingered with me a little longer before its effects waned. 
That's the first down-side of Chick Pump- the energy is like the 'NOS' boost in the Fast and Furious movies- it hits hard, but runs out fast, and then you have to give Dom Torreto the title to your car. I digress. 
The worst part about Chick Pump though- is the fact that it's just another knock-off, 'stock' blend made with only economics in mind. The formula is totally uninspired. It is a proprietary blend that we've seen hundreds of times- and it's a men's formula. Specifically, its the men's formula called Brutal – the product under Hybrid Nutra's 'Golias Labs' brand. Take a good look at each supplement facts panel- notice anything? Ya- they're identical. Borrowing a page from the likes of the awful 'Nitro Fem' (see sixth place)- Chick Pump is simply a men's product with a pink label and corresponding porn site to promote it. 
The team came to a very conclusive consensus that Chick Pump belonged among the bottom three of the BPW4W top 10 in 2013. It's a product that was clearly developed to prey on, well, we're not sure who, because it's almost unbelievable to think that any self-respecting woman would see the Chick Pump page and actually buy it.
It would be a shame to end the Chick Pump Review on a downer- so we'll do our best to sum up the 'half-full' side of the glass- Chick Pump includes caffeine, which provides more energy than not-caffeine. Chick Pump is grape flavored and is not atrocious. Chick Pump will show up at your door in a discrete cardboard box, and will not say 'Chick Pump' on your credit card statement (srs).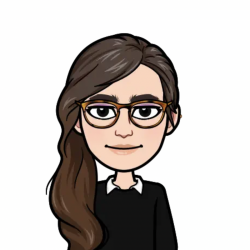 Latest posts by Allie Lewis
(see all)