Nitro Fem Pre Workout for Women Review
Sixth Place: Nitro Fem
, by Maximum Nutrition
OVERALL SCORE: 7.0/10
Nitro Fem is a pre workout supplement for women from maximum nutrition-a supplement company with an international footprint, and several worldwide distributors. After coming across Nitro Fem online- the team decided to give the product a shot. We were not sure what to expect, as neither the formula, nor the flavors, inspired much excitement from any of us here at BPW4W. After all, after sampling the likes of Fem Fire, Toned, Fitmiss Ignite, and others- what was going to impress us? The answer- not Nitro Fem…
PROS: Slight energy boost, 3 kinds of creatine
CONS: Another men's formula clone, but its so much worse than that!
The women's pre workout category is quickly becoming a saturated and highly competitive one. There are now several offerings that cater directly to women and their different fitness goals. Some cater more towards the cardio side. Some are more focused on fat burning. And some are purely focused on strength training. Nitro Fem falls into the latter of the three categories- as the formula is blatantly a knock-off of several popular men's pre workout drinks. This particular pre workout for women comes in three different flavors, and is described as 'revolutionary' on the companies website. 'Revolutionary' is a term thrown around fairly loosely in the supplement industry these days- so the team went into testing with no expectations for the product. 
I decided to give Nitro Fem a go during a short-duration, high-intensity workout that is inspired by the crossfit style training. It included some medicine ball work to activate explosive muscle fibers, as well as assisted chin-ups, treadmill intervals, and burpees. It is hardly a workout for the faint-of-heart, and one that I almost always take a pre workout for. I really needed Nitro Fem to come through for me! I tried the lemon-lime flavor- and, in short, it was lousy. Think stale gatorade mix that doesn't mix very well. Ya we've all been there. Ok so the taste was bad- but did it perform ok? Or rather- did I perform ok as a result of the pre workout supporting me? 
Any pre workout that combines caffeine with creatine is going to provide some physiological benefits no matter what. Caffeine itself is the second most effective performance enhancing supplement in the world (er, legal, that is). The guys at Maximum Nutrition obviously understand this truth, and have assumedly made a pretty penny off of it. My crossfit style workout actually went down pretty well. I felt good and strong. Not quite on the level that Igniter Extreme did, but I can definitely confirm that I performed at a higher level on that day than I would have, had I not taken any pre workout supplements. Such is the extent of the positives of this review. 
Maximum Nutrition- I'm going to apologize now for any pain the following e-lashing may inflict–on behlf of all 8 of us on the BPW4W squad. 
Are you guys serious?? You took your men's formula, cut the serving size in half, slapped a pink label on it, and charged the same price as the men's?!
Feel free to read that one again folks. These guys are pulling the bag over our heads. Shamelessly. Now we're no stranger to coming across different variations of a men's formula re-packaged as the women's. But this is taking it to an entirely new level with the fact that they are charging women TWICE the amount for their 'women's pre workout'. Maximum Nutrition, I daresay, is the first sexist supplement company that we have seen!
For this reason, we could not put Nitro Fem even within shouting distance of our top 5 pre workout supplements for women. The company does not deserve the acclaim. I find it very hard to imagine that a company with such poor ethics is succeeding with a product like this, but you just never know. In summary, only take Nitro Fem as a last resort- or if its free.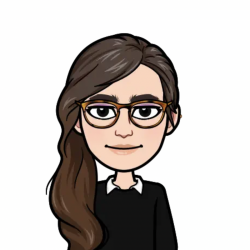 Latest posts by Allie Lewis
(see all)