The POW pre workout is getting it's closeup today in a Fit Life Allie review, and I think it might end up being one of my shortest pre workout reviews of the year. I know that you guys probably got served up with some annoying facebook ads the same way that I did with the POW pre workout, and unfortunately, I'll tell you…well…no I won't tell you just yet. I'll wait until the end to give you my official thumbs up or thumbs down on the Eboost POW Pre Workout. This review is going to be a good one, and that's because I'm going to go super in-depth and talk about the flavors, formulation, and performance, and of course packaging to come up with the perfectly balanced grade for the orange and white pre workout. So. If you are ready for this, then I am too. Let's go ahead and get things started with this POW pre workout review. Ready, set, go.
The POW Pre workout from Eboost is not one of those pre workouts you'll come across in the Bodybuilding forums. Or any true supplement forums. I get the sense that EBoost is more of a lifestyle company, and a newcomer to the scene. So when one of my fans reached out to me on facebook and wanted to know about POW, I was a little bit hesitant. Eh. Not really hesitant, I just knew that this stuff was not going to be all that special. Or at least I assumed as much. Because I had actually seen an ad on facebook for Eboost POW pre workout, and honestly it looked brutal to me. SO. Is Eboost POW Pre Workout actually brutal, like I thought? 
Eboost POW Pre Workout Tastes Average. 
Well- it started off okay, anyways. I got the berry melon flavor and thought for something that is naturally flavored they did an okay job. You guys know I'm not on the natural flavor train the way some of my contemporaries are, so I could care less if there is some sucralose in it. But the thing that I did want to do in this POW review was at least give them a pat on the back for making a naturally flavored and sweetened pre workout that doesn't taste like bitter awfulness. This melon flavor is light, sweet enough, and refreshing. I really enjoy the light fizziness that it has too. I wasn't sure if I would like the fizz factor but it's not bad. It's like an Emergen-C drink. So. Yeah. I actually enjoy the taste of the POW pre workout and will give it a 9/10 on taste. So far so good right? It's like the calm before the storm… 
Eboost POW Pre Workout Underperforms in the Gym. 
Depending on your fitness level and experience with pre workout supplementation, this product could very well end up letting you down. And doing so in a big way. EBoost is a brand that, like I said, seems to be getting involved in sports nutrition just recently with POW pre workout- and the performance and composition of this product reflects my theory. 
I took POW pre workout before a heavy leg day and though to myself about 30 minutes into it- did I even take anything at all? I had almost no energy to speak of. Like literally almost nothing and I took a full scoop of POW pre workout. The energy was there for a flash at the outset of my workout, and there was a tiny bit of a focus element to accompany it. 
But I swear. Like. A half hour into my workout and that energy was entirely wiped out by just pure workout fatigue as if I had taken nothing at all. Granted, the POW pre workout had a tall order to fill for energizing me for my toughest workout of the week, which is leg day. And usually I'll take a much more robust pre workout energy-wise for those tough days. I guess I hadn't realized how flimsy POW pre workout really is from a formulation standpoint. Let's look at the formulation. 
Eboost POW Pre Workout Formula is Laughable. 
And I mean that in the meanest, most negative way possible. Laughable meaning Wild Witch of the West, or the Joker from Batman. A truly gutteral cackle that makes your spine tingle. 
Because this is one of the worst pre workouts I've ever reviewed formulation-wise. I mean. Holy heck. We can check ALL the boxes in the 'cons' column for EBoost POW. 
Proprietary Blend? Check
No Amino Acids? Check
No Strength Boosters? Check
No Pump Ingredients? Check
WEAK Stimulant Complex? Check
What more do you need to know about Eboost POW Pre Workout? It's a truly awfully composed formula. It's a glorified caffeine powder. And the worst part is- there's not even enough caffeine to make this a proper energy drink even. You would have to take two scoops minimum- and even then you're only at 300 mg. And double scooping this product means you're getting just 10 servings per tub. What a rip off. That's why I am NOT a fan of Eboost POW Pre Workout. 
Eboost POW Pre Workout Looks Plain. 
Everything about this product reeks 'economics', and the packaging is no exception. The orange and white colors look cheap…the graphics look hurried…and evne the name is just generic and weak. I don't know. Maybe it's because I actually took the product before and realized how bad it was before sitting down and actually looking closely at the product from an appearance standpoint- but- yeah it's just not a good-looking product no matter how you dice it. What I hate most is the combination of cheap-looking colors and cheap-looking graphics. Everything is just generic. Ugh. It's just bad. 
Eboost POW Pre Workout Review Summary
Flavor: A
Formula: D
Performance: F
Packaging: C-
Value: D
Final Score: F
Riddle me this: what do you get when you combine a bad formulation, with bad packaging, average flavors, and truly horrid performance? Eboost POW. They're laughing all the way to the bank with this one grotesquely over-priced at $32 a tub. Get outta here.*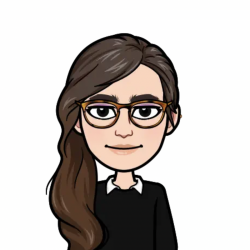 Latest posts by Allie Lewis
(see all)