Today I'm going to review the newest pre workout from 1st Phorm, the Megawatt V2 pre workout. This is not your Grandpa's pre workout, that is for certain. As a matter of fact, this pre workout might just rock your socks off. Maybe. Well. Let's dig into this 1st Phorm Megawatt V2 pre workout review and let me tell you all about how this product works in the gym, how it tastes, if the formulation is any good, and of course how the packaging LOOKS. Looks are important guys. But at the end I'll assess the price per serving of the Megawatt V2 pre workout, and let you know if it gets the Fit Life Allie thumbs up or not. Okay. So. Are you guys ready for this review? I certainly am, so let's jump on in and do this!
1st Phorm seems to be so hit or miss for me personally. It's like they have their super high margin products that they use to extract all the profit from, and then some that are just super high-end but affordably priced. I love the 1st Phorm protein powder Level One, but have had issue with their fat burning products, most recently the Queen Royal 21 or whatever it was called. I legit couldn't believe how over-priced that product is. But anyways. I wanted to try Megawatt V2 after seeing yet another ridiculous 1st Phorm ad video creep across my Facebook page. Megawatt seems to be their newest pre workout and apparently most powerful yet. I got to try two flavors of it from the guy demoing it, and I guess I'll start there, with what the top flavor is according to my palette. 
What's the Best Flavor of Megawatt V2? 
I tried the blue raspberry flavor of Megawatt pre workout first. I think this is without a doubt the better of the two flavors of 1st Phorm's pre workout. There was a great, refreshing zip to it that was almost like a touch of citrus. I really loved it. The sweetness was nicely adjusted to the bitterness of the berry flavors, and it went down smooth with no aftertaste.
The Fruit Punch flavor of Megawatt pre workout was also adequate. I found it to have a touch more bitterness than the blue raspberry, which was just slightly off-putting and jarring at first, but my taste buds were able to adjust to it very rapidly, to the point where I was enjoying each sip of the fruit punch Megawatt V2 by the end. 
Overall I would give this pre workout an 8.5/10 on flavoring. 1st Phorm usually does a nice job with taste and the 1st Phorm Megawatt V2 is no exception. But now let's get to what you REALLY are here for…
Does 1st Phorm Megawatt V2 Pre Workout WORK?
I'm going to do something a little different today for the performance review section of the Megawatt pre workout review. I'm going to grade it across several criteria that you usually care about for pre workout- and those criteria are the pump effect, strength, endurance, and mental energy & focus. Let's carefully dissect each and how Megawatt scores for each category. 
Energy & Focus: I think this is one of Megawatt V2's strongest suits the product kicked me right in the teeth from the get-go, probably something to do with the nearly 350 milligrams of caffeine. But what do I know. Lol. I was energized after just four or five minutes of taking this pre workout, and it lasted a pretty good long time to be honest with you. 
Pumps: Okay so I was not expecting this to perform quite at the level of that silly Natural Science Creation Hyperemia and Pump drink that I reviewed yesterday, but then again, nothing even needs to come close to having that much pump factor. It was just stupid. Pumps are not really Megawatt V2s strong suit though. There is only agmatine sulfate and creatine mono to give pump. I hate how creatine mono makes my face puff up like a fat baby girl. But it does help with pump. I also did get the agmatine headaches from Megawatt- so keep that in mind. 
Endurance: Endurance comes a little bit from your mental focus and energy complex, and then technically is helped by the creatine and beta alanine as well. But without any L-Citrulline ingredients or aminos, the endurance is not a particularly strong suit for 1st Phorm Megawatt V2. I was definitely able to workout for a good hour and a half, but you probably need to supplement with additional BCAA to really have one of those game-changing workouts. 
Strength: I think the strength is the second best element of this pre workout, and that comes from the creatine monohydrate exclusively. This ingredient helps you put up some very serious weight. It's a nice surprise. Some say you need to load creatine for several days before getting a benefit but I was able to come pretty close to setting a PR just taking this 1st Phorm Megawatt V2 pre workout once. And my nutrition has been CRAP the last two days. So make of that what you will. 
And that's the performance. Energy and strength are there, not a ton of pump and not a ton of endurance. It's a solid performer though. 
1st Phorm Megawatt V2 Ingredients: 
I already sort of analyzed this above, but here is the list of ingredients in the 1st Phorm Megawatt pre workout: 
Creatine Monohydrate
Beta Alanine
Agmatine Sulfate
Caffeine Anhydrous 
DiCaffeine Malate 
Caffeine Citrate
Rauwolscine
Tyrosine
Glutamine
N-Methyl Tyramine
Sulbutiamine
Hordenine
Huperzine A 
1st Phorm Megawatt V2 Packaging is Traditional and Lovely.
I like the 1st Phorm branding. Their products all have a consistent, handsome look that has always appealed to me. The black, blue, and white them matches well with their brand message of grit and hard work. I like that they keep things consistent from product to product so that you can always identify the 1st Phorm quality. Megawatt has a big bold 'V2' standing behind the product name 'Megawatt'. The product benefits are nicely fit into the label, while the words 'advanced intermodal nootropic pre workout' stand out as a really attractive selling point. I really enjoy the copy writing, fonts, and, well, almost everything about the layout of this pre workout label. Nicely done by 1st Phorm. 
Megawatt V2 Pre Workout Review Summary: 
Packaging: A
Performance: B
Formula: B
Taste: B+
Value: A-
Final Score: B++
I think Megawatt is just a hair short of breaking into the A range. I think if it didn't have agmatine I would probably make it a staple of my strength day pre workout regiment. It's a nicely balance product and fairly priced. Maybe not my top pick for women, but it's a well-made pre workout.*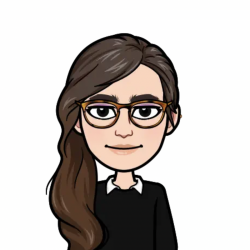 Latest posts by Allie Lewis
(see all)