Enlightened Ice Cream is quite delicious. I'll throw that out there right off the bat. In this in-depth Enlightened Protein Ice Cream review, I'm going to discuss a few things. The first, is a super fun, well-written breakdown of what Enlightened tastes like. Obviously taste is the most important thing we all care about when analyzing these protein treats, so of course I'm going to spend tons of time talking about flavor. There are 21 different flavors to try, and I can tell you which is the best flavor of Enlightened ice cream. In addition to flavor, I'm going to breakdown the ingredients and macros of this high protein ice cream so that you can know how healthy it is (or isn't!). I'll keep things going with a packaging / label review, and close off with a value score. Prepare for Enlightenment!
My Halo Top review was so well-received that I basically HAD to keep the ball rolling with my second protein ice cream review. In this review, I am going to tell you all about another super popular protein ice cream company that you probably have seen on Instagram recently. That company is Enlightened. Interestingly enough, Enlightened has the same sort of 'angelic' or 'halo' theme as Halo Top. I'm curious if that caused some legal grief yet for them. Let's actually start right here with the packaging, and get that out of the way first. 
Enlightened Packaging is Slightly Above Average. 
I told you in my Halo Top review that Halo Top is one of the best-branded protein products that I've seen in a long time, and I essentially proclaimed them King of protein ice cream packaging already. I'm sticking by my guns with that declaration, but at the same time I'll give Enlightened props- their packaging is also pretty 'sweet' (pun intended!). I like how similar to Halo Top, they have different color schemes for each of their 21 flavors. Hey at this rate they're going to catch Baskin Robbins famous 31 flavors! 
Another similarity with Enlightened is how they have the calorie count in the very front- proclaiming the benefit of the product right away. Less calories equals healthier. They aren't wrong. They list the calories per serving though, rather than the calories per pint. So that's a smaller number than you see on Halo Top. 
The other thing Eat Enlightened does well is give each ice cream flavor a special pattern in the background. It looks fun and quirky. 
Overall, I'll give Enlightened an 8.5/10 on branding and packaging. It's very good. But here's the cool thing- the product inside is even better than the looks!
Enlightened Ice Cream Tastes LIKE REAL ICE CREAM. 
Enlightened does, in my opinion, have more of an ice cream taste and consistency than Halo Top. So when we're talking about comparing Enlightened to the might Halo Top, I'm actually going to give the nod to Enlightened when it comes to taste. 
Here's what you have to understand though. 
This is not a simple decision. Taste goes beyond flavors, and also includes mouth-feel, texture, hardness/softness, and more. Protein Ice Cream in particular is a complicated animal. Halo Top is softer to the touch and easier to scoop than Enlightened, and both are softer than Breyer's protein ice cream that I'm going to review tomorrow. Enlightened Ice Cream has the hardness and behavior that is closest to real ice cream- and that's what gives it a leg up over Halo Top. 
Enlightened also has a better, more consistent sweetness profile from start to finish. It starts sweet, but then it can tend to get a little bit 'sharp' as it hits the back of your throat. The erythritol tends to compromise a bit of the taste in Halo Top, whereas Enlightened is a more consistent sweetness profile. I find this really interesting because both products do use erythritol to sweeten with, and both list it at about 5 grams per serving. So it's almost like Enlightened uses a higher quality of sugar alcohol? Whatever they do, it does taste better, and creamier. 
Enlightened VS Halo Top: Which is Better? 
My official decision is that Enlightened tastes better than Halo Top. Again, it's all about the texture. I think the consistency that I've had, pint to pint, with Enlightened contributes to my decision as well. I've had pints of Halo Top that just are not good. Whether the taste has been off, or the texture being 'crumbly'…I literally haven't had a bad pint of Enlightened ice cream. 
What's the Best Flavor of Enlightened Ice Cream?
The best flavor of Enlightened Protein Ice Cream has to be the birthday cake. Now. I want you to remember that I still have handful of Enlightened protein ice cream flavors yet to try more thoroughly (I've had like one bite of Pina Colada), but I have definitely tried enough of them to know that some are better than others. I think part of what I like about Enlightened Ice Cream is that they do have SO many choices that you can have so much variety and combinations. I mean. A scoop of Bananas Foster combined with a scoop of Strawberry Cheesecake? How can you beat that! You really can't. 
Birthday Cake: Easily my favorite flavor of Eat Enlightened, the birthday cake flavor has many things going for it. It is creamy, and has the ultimate balance of 'cake to frosting' flavors. The colorful sprinkles are big and delicious as well. 
Bananas Foster: This flavor is the second best of all the Enlightened Ice Cream flavors, and takes me right back to my childhood with super 'real' flavors of banana, caramel, and I swear even marshmallow like I used to put on my sundaes. 
Sea Salt Caramel: The top flavor of Halo Top is third best in the Enlightened range. It's sweet and nicely balanced. Not overly salty. 
Snickerdoodle: I think a big 'old Lenny & Larry Snickerdoodle sticking out of this protein ice cream would be just what the doctor ordered. I love this flavor. 
Strawberry Cheesecake: Did someone say cheesecake?? Enlightened did. And they said it perfectly. One of the only 'cheescake' flavored things, other than REAL CHEESECAKE, that I would say is an overwhelming success. 
Triple Chocolate: Enlightened actually CRUSHED it with the Triple chocolate. It's the boldest, 'chocolate-y-est' of the three chocolate Enlightened flavors, and really tastes kind of like a double chocolate chip cookie. It's really good. 
Chocolate Chip Cookie Dough: Enlightened's take on Cookie Dough is strangely underwhelming. Similar to Halo Top, they just didn't nail it. I still prefer Enlightened's take on it though. 
Chocolate Peanut Butter: A safe bet for any entry-level protein ice cream enthusiast, I think they did a good job with their Chocolate PB. 
Black Cherry Chocolate Chip: Not my favorite Eat Enlightened flavor, but not the worst. You guys know fruit plus chocolate has never really turned me on. Unless Scott Eastwood is wearing it on his chest for me to lick off. Oops did I say that out loud. 
Butter Pecan: You'd probably enjoy this Enlightened flavor more than I did. It probably deserves better than this ranking but it just didn't blow me away. It's too sweet. 
Vanilla: Not much to say about this one. Super straight-forward effort on the Enlightened Ice Cream vanilla flavor. Tasty. 
Caramel Oatmeal Cookie Crunch: This is one of the rare cases where I would say Enlightened got out-performed by Halo Top. Halo Top's Oatmeal Cookie is way more flavorful (more spices), and just overall more crave-able. 
Chocolate: I wasn't really in love with Enlightened Ice Cream's take on the basic chocolate. It lacked any real deep 'punch' of cocoa. Same, strangely, with their 'frozen hot cocoa'. Not sure how they missed on both chocolate flavors…with the exception of Triple Chocolate (see above)…
Cold Brew Coffee: Eh. I love coffee and I love ice cream. I've never loved coffee flavored ice cream.
Fudge Brownie: They didn't nail this one. I feel like they just weren't able to use enough calories to create a 'real' fudge taste or texture. 
Mint Chocolate Chip: See 'cold brew coffee'
Peanut Butter Chocolate Chip: I'm always guaranteed to LOVE anything peanut butter chocolate flavored. This one is simply fantastic. 
Piña Colada: Pina Colada's are delicious, but I prefer mine with real alcohol in it. Understandably, Enlightened was unable to deliver on that. 
Red Velvet: This must just be a HARD flavor to put into a low-calorie ice cream. Along with Oatmeal Cookie, this is one where Halo Top did it better. 
Frozen Hot Cocoa: Yuck. Just yuck. I think this was the only real 'miss' by Enlightened of all 21 flavors. Well. One of two…
Toasted Almond: Again, I don't want almond flavor in anything other than almonds. They just remind me of being on a diet.
Overall, I think the flavoring experts at Enlightened Ice Cream did marvelously. There are really about a dozen or so options there that I would HIGHLY recommend, and any of them would put a huge smile on your face. Especially when you read my next piece, which is that Enlightened Ice Cream is actually pretty good for you…
Is Enlightened Ice Cream Really Good For You? 
Yes, Enlightened is good for you. It's 100% better for you than real ice cream, which is what you meant when you searched 'Is Enlightened Ice Cream Healthy'. It's exactly what you mean when you ask your buddy who's eating it 'Hey, is that Enlightened Ice Cream god for you, bro?'. 
I'm here to tell you without a shadow of a doubt, it is. It's got about a third or less of the calories per serving, with FAR less sugar, FAR less fat, and with the added benefit of protein, which is going to keep you feeling full, unlike ice cream, which won't tell you anything other than 'keep eating' and ultimately 'you should start shopping for bigger jeans'. I'll list some macros for you below of the Enlightened Birthday Cake flavor, which is the best flavor as I told you above: 
Enlightened Nutrition Facts: 
Per Serving:
Calories: 70
Total Fat: 2g
Sat Fat: 1.5g
Total Carbohydrate: 15g
Sugars: 5g
Sugar Alcohol (Erythritol): 5g
Protein: 6g 
And so these carbs are about in line with all the other protein ice cream options, if not a touch higher in carbohydrate. But we're splitting hairs at that point. I will give Enlightened Ice Cream a 9/10 on the ingredients and nutrition. 
So. I think we've got enough data to give Enlightened an official score here!
Enlightened Ice Cream Review Summary
Packaging: 8.7
Favor: 9.6
Healthy-ness: 9
Value: 9.5
Enlightened Final Score: 9.4
At just about $6 a pint, Enlightened is just about in line with Halo Top prices. So now we're looking at these things purely at the product level. Enlightened is a better product. It has better flavor, and more consistency from pint to pint. Add in the fact that it has even more flavor options than Halo Top, and we have a clear winner. Enlightened is better than Halo Top.*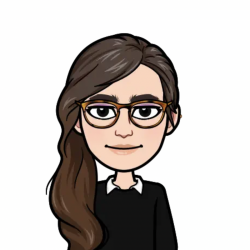 Latest posts by Allie Lewis
(see all)