Staunch Whey Isolate Reviews are literally nowhere to be found as of today so I figured I might as well add it to my growing list of protein powders that I've been reviewing over the past several years. In this detailed analysis of Calum Von Mogers groin muscles, I mean protein powder, you'll get a really good idea for how this protein powder stacks up against the rest. We'll talk about all three Staunch Whey flavors, we'll talk about the Staunch Whey ingredients, and of course we'll talk about the packaging. If that all sounds good to you, let's jump right in.
Staunch Nation is Calum Von Moger's (strangely named) new supplement company that I've told you guys a little while ago. I found his pre workout 'Koala Freak' to be among the strongest I've EVER tried, and I've also found his BCAAs to be really nicely formulated. I was, of course, delighted to see that Calum rolled out a brand new supplement two weeks ago. The product is of course, as we could've guessed, a protein powder. It only made sense, right? Pre workout he has. BCAAs he has. So protein powder is the obvious next step in building out the Staunch supplement line. The Staunch Whey protein is to help build muscle and improve the physique, as Calum so dearly tells us in the Staunch Whey Protein launch video. But one thing he can't tell us through the computer is HOW this protein TASTES. That's my job. So let's dig into that part of this Staunch Whey Review right now.
What's The Best Flavor Of Staunch Whey Protein?
There are three flavors of the Staunch Nation Staunch Whey Protein. Honestly I was relieved that there are only three. If you read my last two protein ice cream reviews, you know I've written analysis of over forty different flavors in the last two days! Alot of typing about taste. I can tell you that much. But you could have worse problems than tasting ice cream all day and talking about them. But anyways let's jump into the Staunch Whey flavor review section. I'll start with my favorite Staunch flavor:
Vanilla Ice Cream

: Who doesn't love vanilla ice cream? I mean come on. I think it's hilarious and ironic that once again I'm dealing with ice cream flavors AGAIN. OMG. I can't escape from ice cream flavors! Lol. But yeah. Since it is so fresh in my mind, this Staunch Whey flavor actually tastes alot like the Enlightened ice cream vanilla. So it's sweet, it's smooth, and super easy to digest. I think Calum did an awesome job on Staunch Whey Vanilla Ice Cream flavor. This is by FAR the best flavor of Staunch Whey Protein.

Hot Chokkie:

Maybe 'Chokkie' is a slang Australian term for chocolate. In fact, it must be. Because this would be a really foolish way to describe a hot chocolate flavor. Calum has some odd terms though. You know that if you follow his youtube like I do. This flavor of Staunch Whey protein is good, but not great. It's a big step down from the vanilla in my opinion. I like my chocolate proteins to be really really bold. This one was not really like that. It was, well, 'chokkie'. It got me thinking that maybe they named it this because it actually has a little bit of a 'chalky' texture too. This is definitely not Staunch's best work. It's also not nearly as sweet as the vanilla. But all in all this flavor is still better than the…

Caramel Von Mocha

: You know that I hate coffee flavored proteins. Calum. Come on now. Aren't you following my blog?? I follow you everywhere! Lol. Jk. You're too cool I get it. And Karina Elle is a little bit hotter than me. Just being honest to myself. Lol. But really I don't love mocha flavored stuff. Even if the caramel flavor DOES sort of start to add some sweetness, I still think this is the worst flavor of Staunch Whey.
Overall I'm going to give Staunch an 8/10 on flavor. The vanilla is closer to a 9, and the mocha is closer to, like, a 7. So we average it all out to 8. Let's talk about ingredients and macros in Staunch Whey now.
What's in Staunch Whey Protein?
Staunch Whey protein is relatively simple in terms of it's ingredients. You have essentially just one protein substrate in here, which is whey protein, and then that is combined with a digestive enzyme complex containing probiotics, along with natural and artificial flavors, and of course artificial sweeteners. In terms of macros, the Staunch protein is equally as standard:
Calories: 100
Total Fat: 0g
Sodium: 190mg
Total Carb: 1g
Protein: 24g
You can tell this protein powder is very much on the simple side when it comes to formulation, which is fine. I personally prefer a blended protein, and you'll notice most of my top ten are blended proteins. But Staunch is fine from a macro standpoint. The whey source is an isolate, which is better than a concentrate or some other less dense or complete sources. I give the Staunch Protein an 8/10 on formula.
Staunch Protein Looks BOOOORING.
Come on Calum. How did you make the Koala Freak label look SO good, and then with Staunch Whey you made it look so, well, boring?
The Staunch Whey is a white jar, with black lid, and looks for all the world like your normal everyday protein. It looks like a boring old store brand to me. I understand the desire to be 'minimalist' and all that…but seriously where's the fun in that? Give me more of 'fun Calum'. Enough of this bland stuff. I give him a 7 out of 10 on the way Staunch Whey protein looks. Step your game up mate!
Staunch Whey Review Summary
Flavor: 8/10
Formula: 8/10
Looks: 7/10
Value: 8/10
Staunch Protein Final Score: 8/10
So. You guys know I'm a big Calum fan. He's a heart-throb and we all know it. But quite frankly, his protein powder is just not there yet. The flavors are not good enough to make the price point worth it, and the formula isn't anything special, either. Staunch needs to keep improving this Staunch Whey to be up to the standard of the pre workout and BCAA.*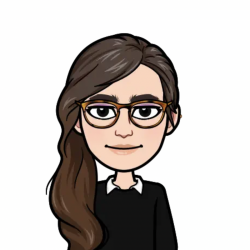 Latest posts by Allie Lewis
(see all)