Hello all and welcome to my FOURTH EVL Nutrition Review. Today I'm going to review the EVL Stacked Protein powder in painstaking detail. I think this protein powder has some really dramatic pros and cons- all of which I'm happy to share with you all! In my last review we talked all about a company that has some really great momentum, which is BPI. But today, we're going to talk about a very similar company, which is EVL. Maybe I just think they are similar because they both use blue. LOL. But no really- I think they actually are similar. EVL makes some very traditional 'bodybuilding' supplements, just like BPI. They are similarly priced, look quite similar, and to be honest they probably come from the same factory. But. Anyways- I'm going to talk about all four EVL Stacked Protein flavors that I tried, and I'll let you know which one is the best and which of them are, er, not the best. I think you're really going to like this review. In addition to the flavors I'll talk Stacked protein ingredients, packaging, and of course value. Sound like a plan? I think so. Let's get this EVL Stacked Protein Review underway.
Speaking of underway, I have a big field trip to Vegas this weekend that I'm half dreading, half excited for. It's somewhere down the middle. Mostly dread. But kind of excited. LOL. Vegas. Sigh. Why oh why. But. Why am I telling you this? Because you know I had to get a big workout in this morning to 'earn' my Vegas. And when you do a hard workout you need a serious recovery drink. That's where EVLUTION Nutrition protein came into play. I laid out all four of my flavors (was lucky enough to score samples from my friend who works at GNC!). So first thing's first, I'm going to talk about the flavors, and what the best flavor of EVL Protein is.
What's the Best Flavor of EVL Stacked Protein? 
There are five flavors of EVL Protein: 
Birthday Cake

Chocolate Decadence

Chocolate Peanut Butter

Cookies & Cream

Vanilla Ice Cream
I've actually been really down on Chocolate Peanut Butter coming off of my BPI Best Bar review. I'm just tired of artificial chocolate peanut butter flavor. You dig? So that is the one I chose to omit from my reviewing. But let me talk about the other four flavors that I HAVE reviewed. Starting with worst to best. 
The Cookies and Cream flavor of EVL Stacked Protein is what I liked 'least' because it wasn't able to overcome some really sharp artificial flavorings. I found it to just not be very enjoyable after the first sip. The first sip is good and then you just taste 'diet' flavors. It's not very good. 
The Chocolate Decadence flavor was my third favorite. It was a very average rendition of a classic milk chocolate. I think it had good sweetness but needed some more bitterness to paint a more real chocolatey picture in your mouth. Now there's a visual. LOL. 
My second favorite flavor of EVL Stacked Protein is the vanilla ice cream. I found this flavor to be much too bland, similar to the chocolate. It's not a matter of too much liquid/powder ratio- trust me I loaded up all these shakes with over a scoop of EVLUTION Stacked Protein powder and only like 8 oz of water and some ice. The vanilla is ok. It's smooth, but again, just not 'enough' flavor. 
The birthday cake flavor is on point. The best flavor of EVL Stacked Protein is without a DOUBT the Birthday Cake flavor. Where the other three flavors were just kind 'meh', I found this flavor to be very, VERY tasty. I love how they included the sort of 'funfetti' taste that is super hard to find in the birthday cake flavored proteins. Usually it's just a sort of vanilla flavor. But this one was just completely delicious and had really comprehensive birthday cake flavor. I give this one a 9.5/10, which brings the overall flavor grade for the EVL Stacked Protein product to an 8.8/10. 
EVL Stacked Protein Formula Grade: 8.3/10
This protein has a pretty standard formulation when you look at the ingredients. It's not trying to be 'all-natural' by any stretch of the imagination. Nor is it trying to be some funky 'weightloss' protein. This is just an absolutely classic bodybuilding formulation. It's a blended protein of five sources that digest at various rates, including three different kinds of whey alongside micellar casein and egg white protein. Everything else in the ingredient panel is used towards creating the flavoring. The birthday cake panel is actually hilarious because you can see all the 'junk' they use for the sprinkles. But. Who am I to judge, I'm about to go drink 40 drinks in the span of 48 hours. Insert crying emoji here.
From a macros perspective, you have a super basic protein. Here are the key macros of Evlution Nutrition's protein: 
Calories: 150
Calories from Fat: 30
Total Fat: 3g
Sat. Fat: 2g
Cholesterol: 80 mg
Sodium: 95 mg
Total Carb: 6g
Dietary Fiber: 1g
Sugars: 4g
Protein: 25g
See? Super basic. The pros of this are overall protein of 25g is a nice big hit of protein. Another pro is relatively low sodium (as far as protein powders go, 95mg is quite low). The cons are the amount of sugar, which is too high for my liking at 5 grams. Another con is the super low fiber content. I usually like over 5g of protein so that I feel nice and full. So. Like I said. It's a really basic protein formula. It's not something to write home to Mom about, but it's ok. I give 'ok' an 8.3 out of 10. Let's talk appearance. 
EVLUTION Nutrition Stacked Protein Appearance Grade: 8.4
This is another area of real 'basicness' for EVL. Their products look fine…and as you know from my EVL ENGN pre workout review, I think their overall aesthetic is pretty good. They try to do some fun stuff like make hologram labels and other innovative ideas. But the EVL Stacked Protein doesn't give me warm fuzzies or take my breath away some of the other products I've reviewed do.
But you know what? It looks fine. I like blue. I like black. I like the EVL logo in a weird way, even though I think the big logo is, well, too big. It should not be the featured graphic on this protein tub. They should've focused more on the flavor graphic, the way some of the other brands do. other areas of improvement could be…hm…making more prominent callouts/selling points. Like. WHY should I buy this protein? I think it sort of ties into a broader theme here, which is that there's really nothing that sets EVLUTION Stacked Protein apart from the competition. It's a very, very standard protein powder. It doesn't have a special formula…it doesn't taste that great (except for the one flavor)…and it doesn't LOOK special. So. What can you really callout? It's a plain protein product. 
EVL Stacked Protein Review Summary
EVL Stacked Protein Flavor Grade: 8.8/10

EVL Stacked Protein Formula Grade: 8.3/10

EVLUTION Nutrition Stacked Protein Appearance Grade: 8.4

EVLUTION Nutrition Stacked Protein Value Grade: 9.0
8.5 is the perfect grade for this protein. It's not great. It's not bad. It's totally right in the middle of average, or a tiny bit above, if you have low standards. In that sense it's actually very similar to what I thought of their Leanmode fat burner, which I referred to as the 'Levi's' of fat burners. Just super basic and entry level. Similar to that one, the BEST part of Evlution Nutrition protein is without a doubt the price point. At under $30 for a 2 pounder, this is a super affordable protein powder. So if you need a budget protein that is average in literally every way, sure, grab EVL Stacked Protein.*
EVLUTION Nutrition Stacked Protein Final Review Score: 8.5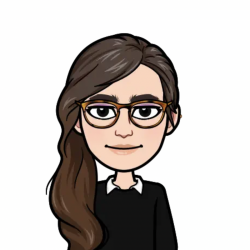 Latest posts by Allie Lewis
(see all)