Evolution Bar Review
Flavor: "Pepita Almond, Sea Salt & Vanilla"
I recently tried an Evolution Harvest snack protein bar from Starbucks. As my readers know, I am what you would call a 'regular' at Starbucks. My day begins at my favorite 'Starbies' where I enjoy a cup of coffee or my pre workout supplement on work-out days. It's on those workout days that I like to get a little snack in. Some people train on a totally empty stomach, but I feel better with some fuel in me. That being the case- the choice of what makes the best pre-workout snack is sort of a tricky one…
Starbucks does offer some egg sandwiches- but I've never been a fan of 'fast-food' egg sandwiches, and they are a little too heavy for the occasion anyways. In addition to the egg sandwich, they do usually have a decent selection of relatively healthy snacks that are perfect for a little pre workout fueling.
I've tried the honey'd almonds, and the mixed nuts, and those are ok. I recently noticed a newcomer to the snack shelf though. With catchy labels and yummy sounding flavors, I knew I had to try the Evolution Harvest bars. The ingredients profile is relatively simple and free of too many artificial chemicals and preservatives- so that is a huge plus for me. The flavor I sampled was called 'Pepita Almond Soybean" with sea salt and vanilla. The flavor was much different than anything i've tried in the past. It is not anything like Papa Steve's bars, which are soft, chewy, and moist. These were a little crunchy but also had some chewiness from the agave nectar that is used to hold the nutty components together. I actually really enjoyed the texture of the Evolution Harvest bars. If I had to describe the flavor itself- it would be very lightly sweet and salty, with some notes of vanilla, and a very natural flavor. You can tell that Evolution didn't want to lose the flavors of the individual ingredients, and that's what I like most about the flavoring. You can really taste each individual ingredient on it's own. The almond flavor comes through, as does the soy. Some people may not like tasting a strong note of soy, but as a matter of personal preference, I actually enjoy it.
Another thing to mention is that this bar was actually super filling. It isn't terribly big or calorically dense (at less than 200 cals), but the combination of the fiber from the nuts, and the soy protein does a very good job of filling you up and leave you satisfied. Some other bars I've tried are so much like candy bars and are so sweet that you eat one, and then reach for another, and then another, and, well, we've all been there. But the Evolution bar is a definitely different and a pleasant surprise in the sense that it satisfies your hunger. A final note on these bars is that they work out really well as a pre-workout snack. I do wish they had just a little more protein, but 10 grams isn't horrible. Besides the protein, the bars have 6 grams of sugar, which is a good middle ground between providing good quick energy and being just too much sugar to digest in the short term. I've had some really terrific workouts after my Evolution Harvest breakfast, washed down with a half-scoop of my pre workout.
In summary, I am definitely a fan of the Evolution Harvest snack bars, and am excited to try the other flavors. Hope you enjoyed the review 🙂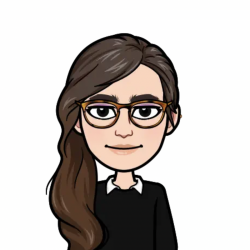 Latest posts by Allie Lewis
(see all)