FRS Energy Reviews
Solid Energy- Taste is meh
Ok so this isn't really a pre workout review- but there are only so many women's pre workout drinks for me to try- and- well- I thought I would broaden the category to include products like FRS energy drink to review.
Before I get too in depth on the review- I do have to make a quick call out of FRS and their marketing team. The company markets the product in a very peculiar way. Straight from the write-up on AMAZON I see "It all began with health scientists trying to provide sustained energy for chemotherapy patients". My initial response to this is…really? We're bringing cancer patients into your marketing copy? I don't want to get too hung up on this before I get into the actual review- but in the words of Michael Irving and co. on Monday Night Football- 'C'mon Man!'
FRS natural energy drink is a unique combination of vitamins, antioxidants, minerals, quercetin, caffeine, and artificial sweeteners. Actually in several ways, FRS product is very similar in structure to the pre workout drinks that I test. One of the main selling points that FRS focuses on is the inclusion of quercetin. Quercetin is a flavonoid (flavanol family) that is found in grains, fruits, and vegetables in varying quantities. It is used in supplements to boost the immune system and also to provide energy. While I'm not sure that I felt any additional effects from the quercetin- this product is mildly effective collectively.
Of course any product with green tea and caffeine is going to give a little kick. On that front- the folks at FRS made sure that the product doesn't disappoint. You can tell that they wanted their customers to 'feel' a boost. I tried the 'low cal' orange product after my lunch on a typical workday. I didn't feel the need to put FRS product through the ringer and use it as a pre-workout- but I figured I could at least give it a run as an afternoon pick-me-up. After about 10-15 minutes I definitely felt the product kick in a little bit. One thing to note is that the green tea and additional catechins can be slightly unpleasant feeling if you have a sensitive stomach. Which, unfortunately, I do at times. This is a common gripe of FRS energy products in general- for whatever reason (I think its the green tea catechins), the product can cause mild stomach discomfort.
Another gripe that some might have- and one that I absolutely do- is the flavoring. I've tasted some honest-to-goodness horrific tasting supplements in my day- and unfortunately, FRS came way too close to making that list. Orange supplements shouldn't be that difficult to master when it comes to taste- it's a matter of getting the correct acidity and balance it with the right sweetness. Not rocket science! However, I am sad to say that FRS got it wrong. The taste is chalky, medicinal, and overall unpleasant.
I do have a tendency to be hard on products- and because of that I do want to wrap things up by saying that all things considered- I would probably buy FRS energy if it served a specific lifestyle need of mine. I'm a big-time fitness enthusiast- so I take pre workouts to give me energy before I train. If I need an afternoon pick-me-up, I grab a starbucks coffee. I enjoy the pageantry of sitting down with a warm cup of joe and I don't think I would replace that routine with FRS energy. If you don't like coffee and are looking for a product with a decent ingredient profile and a nice clean energy rush- than FRS might be for you.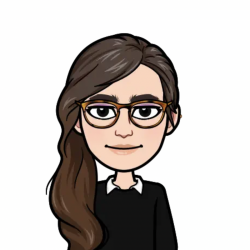 Latest posts by Allie Lewis
(see all)