Today's review I'm going back to the fat burner reviews with a product called Lean Fat Burner For Her – a thermogenic from relative newcomer Fit Affinity. I've had a fantastic three week run with this product and I'm excited to share my results with all of you. In this article I'm going to discuss first and foremost the effectiveness of the product. This is a fat burner, and it is expected to burn fat. If it did- it is a successful product, and if not, well, I'll let you know about it. I'm also going to cover the ingredients, packaging, and of course concluded with a value assessment to show you whether or not this product is worth the money. So let's get started: Our official BPW review for Lean Affinity's Lean Fat Burner for Her. 
 As April rolls on, and we edge closer and closer to beach season- I've really dedicated myself to losing these last few stubborn pounds of fat. And thus, I've pushed my fitties to let me handle all of the fat burner reviews. I guess you could say I've been using my influence around here to help get my abs in top shape for the beach. But it plays into your favor because I'm the best supplement reviewer around. LOL.
Today's review is all about the Lean Fat Burner for Her by Fit Affinity. Now. Let's get this out of the way up front. Like a first kiss. 'Lean Fat Burner for Her'. Is this really what you guys named your fat burner? (Insert crying face emoji here.) First of all, putting the words 'lean' and 'fat' in succession is contradictory and makes no sense. And second of all, this is quite simply the most un-imaginative product name I have EVER heard. And you KNOW I've reviewed almost all of these things. It never ceases to amaze me how these companies, which, let's face it, are primarily marketing companies, can't come up with better product management. It's brutal. Ok rant over. Let's help you answer the question you are here for: Does Lean Fat Burner for Her Work?
Lean Fat Burner for Her Performance Grade: 9.2
Fit Affinity might not be the best at naming their products- but I'll tell you what. Despite it's crappy name, Lean Fat Burner for Her works. Now. Is it as brutally effective as Unico's VULCAN Advanced? No. But what is? I'm usually pretty difficult to impress with these products by now, and I'm here to tell you that this is a solid fat burning supplement. We'll talk all about the ingredients in a bit- but for now, here are the effects that I got from Lean Fat Burner for Her, broken down by week.
Week 1: Week 1 is when you rarely are going to see results from a supplement – especially a diet pill or fat burner. But I can say without a doubt that by the end of the first week I had already seen results from Lean Fat Burner for Her from Fit Affinity. I literally made notes on the Saturday morning (I had started on the previous Sunday) in my notebook of the things I had already seen in the mirror. Among them- I could notice the separation in my quads and glutes was so much more noticeable than when I started taking Lean Fat Burner or Her. I also think that my waist looked thinner and made my lower abs seems more defined. I was incredibly excited to see what week 2 would yield in results.
Week 2: After my second week with Lean Fat Burner I knew that this product was a real winner. I confirmed without a doubt that my waist was thinner because my pants like actually fit looser. I thought that was only something they said in commercials until I started taking this product. I also continued to notice enhanced muscle tone in my legs and noticed my butt looked super firm, which is amazing.
Week 3: My third and final week ended strong, as the effects really rounded out my enhanced physique. Like I mentioned before, the real effects that I noticed from taking this product were seen in the midsection and in my thighs. After the third week I also noticed my forearms and arms in general looked much more defined and even had some rare vascularity in my forearms which was pretty awesome. 
As you can see, I took Lean Fat Burner for her for a total run of three weeks. I took the prescribed two pills a day following the instructions of taking four pills per day. One thing you should absolutely pay attention to if you do decide to give Lean Fat Burner for her a try is to take one of the servings immediately before your workout. There is a decent amount of caffeine in this product which you can use to your advantage by taking just before you go to exercise. So Fit Affinity's fat burner works fabulously- but what exactly is in here that makes it work so well?
Lean Affinity Lean Fat Burner or Her Ingredients/Formula Grade: 9.4
Here is the list of ingredients in Lean Fat Burner for Her:
Biotin

Cayenne Powder

Green Tea Leaf Powder Extract

Caffeine

Carnitine (Acetyl L-Carnitine HCI)

Choline (Choline Bitartrate)

Advantra-Z® Citrus Aurantium Powder Extract

Cocoa Seed Powder Extract

Guggul Powder Extract
I'm going to be quite honest. Outside of some of the mega-star diet supplement companies like Hydroxycut, Cellucor, or BSN, I haven't seen a formula this nicely put together in a long time. The ingredients are really well thought out, and the way they are arranged really allow for some nice synergies among the ingredients. Carnitine, Choline, and Cocoa powder work to help release fat from the cells and into the bloodstream to be burned for energy. Biotin and Cayenne work to mobilize the fat cells to the mitochondria where they can actually be burned. Caffeine and Green Tea make sure to keep this process going at a rapid rate and maintaining the higher level of metabolism. ALA and Synephrine (that's what Advatra-Z is) work to keep fat from being stored in the cells so that your hard work doesn't go to waste. All in all it's a brilliantly designed formula, and one that is also dosed with full transparency- meaning you know exactly what you're getting with this product. Lean Fat Burner works great, and has a marvelous formula, but how's the packaging? (Serious) 
Lean Fat Burner for Her Packaging Grade: 7.0
Hey look- A pink and black themed fat burning diet pill! What a surprise! Not. Sigh. Time for yet another packaging atrocity at the hands of some stuffy corporate male marketing types. Looking at this product reminds of, oh yeah, EVERY SINGLE OTHER FAT BURNER. It's literally like they copy-pasted the NLA for Her label onto their product. It's just such a cookie cutter that I can't get over it. I don't even feel that bad ripping on the packaging because I just sung it's praises for six paragraphs, so go ahead and take the bad with the good, Fit Affinity. I'm not a fan of clear plastic bottles of pills either because I think they distract the eye away from what's really important, and that's the product name and information on the label. In terms of other design elements- I'm not crazy about the abstract pink shapes that flow around in the foreground with no rhyme or reason. I also don't like the choice of fonts for the information presented on here. But other than that- it's a terrific design. Excuse my sarcasm.
Fit Affinity Lean Fat Burner for Her Summary: 
Here's the deal. Lean Fat Burner For Her is pricey. At $65, it's actually one of the more expensive fat burner's you will come across. And that's why it's hard for me to give this product much higher than a 'B' on value. BUT, at $65 per bottle, you might expect an even lower value grade. But the fact of the matter is that Lean Fat Burner WORKS. And if you're like me, you aren't afraid to shell out for high performing products. It just becomes a matter of what getting lean is worth to you. If getting some extra definition in your abs and legs is worth $65 to you, than give this product a try. Hope this review helps you make your decision 🙂 
Lean Fat Burner for Her Performance Grade: 9.2

Lean Fat Burner for Her Ingredients Grade: 9.4

Lean Fat Burner for Her Packaging Grade: 7.0

Lean Fat Burner for Her Value: 8.0

Lean Fat Burner for Her Final Score: 9.3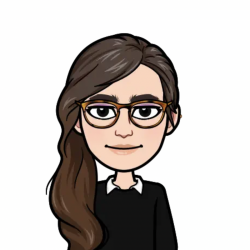 Latest posts by Allie Lewis
(see all)