I love Chef Robert Irvine. So when I realized he has his own line of Protein Bars, I knew I had to get my hands on some for a review. So in this Chef Robert Irvine Fit Crunch Bar review, I'll tell you if his bars taste as good as his biceps look. I think there is a lot of ground to cover in this Fit Crunch Bar review, so I won't delay- let's jump right in and talk about these bars flavor-wise, but also formula-wise, packaging-wise, and of course I'll let you know if they are worth the premium price tag. Let's get started!
If any of you out there consider yourselves 'foodies' the same way that I do, you know that there are a handful of shows that just can't be missed. Chopped is number one since it has that consistent framework and competitive side that makes it almost like a cross between cooking and sports. But then after that, the show that I like best is Restaurant Impossible- where esteemed Chef and businessman Robert Irvine goes to various struggling restaurants and helps fix them physically, and gives them a boost with advice and expertise.
I've always loved watching Chef Robert do his thing. He's kind, but also can be very stern and commanding when he needs to be. In many ways he is my dream man. So we know he can make a fantastic TV show. But we're here to learn about his protein bar. So, how are they? I'll start with the most important part- the Flavor.
What's the Best Flavor of Robert Irvin Fit Crunch Bars? 
So let's suppose you've decided to try some Fit Crunch Bars and you want to know which flavor to go with. Well. I've tried all four flavors of these bars and I can tell you firsthand which is the best. Here is the way I would rank Fit Crunch Bars, from best to worst: 
Peanut Butter
Cookies and Cream
Chocolate Chip Cookie Dough
Birthday Cake
That's right. Peanut Butter wins out. That flavor bar has SO much peanut butter taste that I just couldn't wrap my head around how tasty it really was. It was almost as if the peanut butter chocolate heavens had opened up and Robert Irvine had fallen out- wearing nothing but his chef's apron, and bearing a silver tray of Peanut Butter Fit Crunch Bars fresh out of the oven. They are so dang good. 
The second best flavor was tough to choose and came down to cookies and cream versus cookie dough. I thought the cookie dough was so close to being second best, but I think the cookies and cream just had better overall flavor, while there wasn't enough of a cookie dough 'chunk' texture to make that flavor win me over. 
The Birthday Cake flavor of Chef Robert Irvine's protein bars was a little bit of a disappointment for me just because I was so excited to fall in love with that flavor, and just did not. I found it to have an overbearing orange flavor that made it much more of an 'oranges and cream' sort of bar than anything. It is good, but not great. Overall across the four flavors, taste is a firm 'A' though. These Fit Crunch bars are definitely delicious- as you would expect from a Chef! But how healthy are they?
Are Fit Crunch Bars Healthy? 
It depends on how you look at things. If you are considering a Fit Crunch Bar or a double quarter pounder with cheese, than you are better off going with a Fit Crunch Bar. If you are considering a Snickers bar or a Fit Crunch Bar…well…you might be surprised at my answer. You MIGHT just consider going with a candy bar. And here's why: 
Calories: 380
Saturated Fat: 8g
Sugars: 6g
Sugar Alcohol: 16g
Protein: 30g
Dietary Fiber: 2g
Do you see the problem here? I think it's pretty clear. 380 calories is just an enormous amount of food. You could literally eat this as one of your daily meals. But the thing is, I don't usually eat a supplement bar as a meal, but as a snack. And I just think the 380 calories you get from eating a Fit Crunch bar is a large amount for a snack. I mean. A snickers bar has WAY less calories (215 for a normal size bar), and also has less saturated fat. Granted a snickers has WAYY more sugar than a Fit Crunch Bar, but I'm not a big fan of sugar alcohol and artificial sweetener either…so it's really not all that 'clean' compared to a candy bar either. So. I guess that leaves sort of a weird taste in my mouth, pardon my pun. Sure, 30 grams of protein is great, but you just get a lot of everything else along with it. So I'll give Fit Crunch bars a B minus on the formula. Let's talk packaging. 
Fit Crunch Bars Look Alright. 
I think from a design standpoint these protein bars are pretty nicely executed. Robert Irvine himself has sort of a 'larger than life' look himself, and since that is the case, I think these bars are the appropriate aesthetic to match the man behind the brand. The loud, bold colors, big fonts, and aggressive graphics really get in your face the same way that Chef Robert does when he's mad on an episode of 'R-I'! I like that the Fit Crunch package shows the texture of each bar so that you know exactly what it looks like beneath the wrapper before you even open it. I really appreciate Fit Crunch Bars from an appearance standpoint. They did a good job and I will give them another 'A' on the packaging. 
Review Summary
Flavor: A
Formula: B-
Packaging: A
Value: B+
Chef Robert Irvine Fit Crunch Bars are delicious, have great packaging, and come from a highly respected businessman and chef, who I am a big fan of. The biggest problem I have with Fit Crunch Bars is that they really aren't all that healthy…but I can overlook that just because they do taste so dang good. Get the chocolate peanut butter, you won't be disappointed.*
Fit Crunch Bar Review Score: 9.0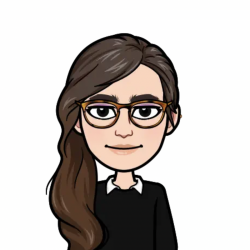 Latest posts by Allie Lewis
(see all)