Fitmiss Ignite Pre Workout for Women Review
Second Place: 
IGNITE, by Fitmiss (MusclePharm)
OVERALL SCORE: 9.2/10
Any supplement under the MusclePharm umbrella has big shoes to fill. Fitmiss Ignite is the pre-workout offering in the new Fitmiss line of supplements offered by MusclePharm. As one of the largest supplement companies in the industry- in fact the only one that you can actually buy stock in- we expected a tremendous product. Ignite did not disappoint. We liked this pre workout for several reasons, however a couple drawbacks put this one in second place- behind only the unbeatable TONED…
PROS: Convenience, taste, energy & endurance
CONS: 'Pump' ingredients, NCAA- banned ingredient, proprietary blend
When I first got my box of Ignite, I was a little surprised. The packaging itself is not a tub but instead a box type thing that is filled with the single serving sticks. This is actually one of our favorite aspects of the product. Being able to just grab a single-serving pack and just throw it into my purse was a really nice alternative to bringing an entire tub to work with me everyday. I had the grape flavor, and it was pretty good. I would compare it somewhat to the taste of Dimetap cough medicine mixed with grape Sour-Ranchers. Not the most authentic or natural taste, but it was pleasant enough. 
In terms of performance- Fitmiss Ignite certainly earned its silver medal in this years pre workout for women supplement rankings. I used Fitmiss for a circuit-training style class at my gym. (Trust me, this was actually a hard class!). There were dumbbells incorporated into different body weight and plyometric moves- a really good test for the product. The first thing i noticed was that Ignite got my metabolism and body temperature fired up in a hurry. I was sweating in what felt like a matter of two minutes. This is a good thing for those of you that like to get warmed up almost instantly. The other thing I noticed was that within about 15 minutes of the product, my neck and ears felt kind of itchy and tingly. Luckily, I knew beforehand that this is a common side-effect of the ingredient beta-alanine and didn't freak out. I am not crazy about beta-alanine because I really don't like the 'itch'- but then again some people don't get it as bad. Anyways, the beta did seem to add to the energy level, and I had a really great workout with it. 
Reviews of Fitmiss Ignite have been mostly positive and there is good reason for that. It has several terrific qualities. However, as with anything, there is a flip-side to the coin. Ignite does bring with it some negative aspects- not the least of which is the fact that it contains citrus aurantium, aka 'bitter orange', which contains the active ingredient 'synephrine'. You may be familiar with this ingredient because of its purported fat-burning qualities, which have been likened to those of ephedrine- which is now a class-A banned substance in the U.S. Synephrine is a stimulant that is often found in conjunction with caffeine to increase fat burning. My problem with citrus aurantium is that it has not been proven safe and is also on the NCAA banned substance list. I personally don't like it because it makes me super jittery and a little light-headed. 

The only other drawbacks to ignite are the facts that they included agmatine sulfate in the formula, and also that the supplement facts are disguised in a proprietary blend. This is disappointing not only because it leaves you guessing how much of each ingredient is in each serving, but also because MuscelPharm typically does not use prop blends. What this tells me is that the suits at MP assume they can pull the wool over our eyes as women- because they assume we don't know any better! Come on guys!
Fitmiss Ignite is a good product. I dish it some tough love for sure, but I do like this pre workout supplement. The Ignite pre workout drink is the second best because it delivers a  nice amount of energy and endurance, and in a convenient and portable way. The packaging and flavoring are Fitmiss' Ignite's top benefits. However, MusclePharm made a few mis-steps in formulating by including the dangerous 'citrus aurantium' and by randomly dropping in agmatine.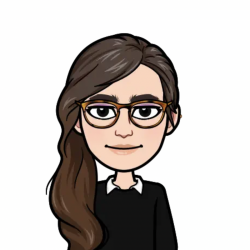 Latest posts by Allie Lewis
(see all)