TONED Pre Workout for Women Review
Women's Pre Workout of the Year: 
TONED, by Unico Nutrition
OVERALL SCORE: 9.6/10
I have to admit–I, and the rest of the testing panel here at BPW (aka me and my 'fitties' :P) had no idea what to expect from the TONED pre workout. It was the fourth pre workout for women that we tested, and we were absolutely blown away. What you will read of hear from people who have tried TONED is that the energy is totally unmistakable and unique. The weird thing is that I am no stranger to caffeine- I drink a cup of coffee every morning, and have also tried other 'men's' pre workout formulas that have WAY more caffeine than TONED… 
But the combination of the caffeine, green tea, green coffee, and aminos truly deliver an energized feeling that I've never experienced with any other product. The best way I can describe the feeling is 'limitless, euphoric, energy'. Yes. happy energy 🙂 On the toned pre workout for women website, it says that 200 mg of L-theanine were included to balance the energy complex. I googled theanine and its acutally the stuff in green tea that gives the calm/focused effect, and also improves mood. Whatever the reason for the amazing energy–The folks at Unico Nutrition definitely cooked up a winner with TONED.
Another great component of TONED, and perhaps the main reason that it took home our best pre workout for women rankings, is that this product is one that is creatively formulated, and is actually made with women's health and fitness goals in mind. While there are other great options out there (see our Fitmiss Ignite review), TONED is a formula that began with a clean slate. It's not a men's pre-workout with a pink label (cough 'Chick Pump' cough). There is no creatine in TONED, which we love, because while I do take it every now and then, I really don't like the water retention that comes with it because it compromises some muscle definition. Another thing that is NOT in TONED, are the 'pump' ingredients. Guys love seeing the veins popping out of their foreheads- but those ingredients kinda scare me. Plus- its been proven that the 'pump' doesn't improve athletic performance! 
Ok so that's what is NOT in TONED. But the product is much more than what 'isn't' in it…that was confusing. LOL. Apart from the energy complex–TONED has several micro-nutrients that are commonly deficient in women- including calcium and iron. I'm lactose intolerant, so I personally really like the addition of calcium, as well as Vitamin D (which TONED has a serious dose of). On top of all that- this pre workout masterpiece has double the amount of electrolytes as the leading sports drink. It's no wonder you feel like a goddess on this stuff. 
And finally, just to sweeten the pot, TONED is gluten free. And its like 3 calories per serving. And it has no artificial flavors or colors. (But it mixes hot pink anyways because of the red raspberry extract 😀 !! )
In conclusion- my favorite part of TONED is that it makes my workout easier. I love going to the gym don't get me wrong- but there are some days (like 3 out of my weekly 5 :P) that I either didn't get enough sleep, or didn't get enough clean foods to recover, or am just lacking motivation. These are the perfect days for TONED. I can not recommend this product highly enough.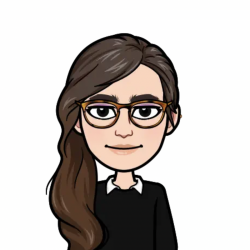 Latest posts by Allie Lewis
(see all)