Gainful Protein Reviews aren't easy to find and I'm pretty pumped to be able to bring you the first one. My goal in this review is to help you better understand the product behind all the glitz and glam of the new Gainful Individualized Protein company. In this review I'm going to tell you about my Gainful protein experience from beginning to end. Sure I'll tell you about the strange quiz/consultation process but mostly I'm going to focus on the protein powder that I received. This review will go into detail on the formula, the ingredients, the flavors, and even the packaging. If that sounds good to you, why don't we get it started by talking about this Gainful company.
Gainful. How did I even hear about them. Hm. I think it was actually on Instagram. I think I saw someone using their product and their bag of protein actually had their name on it which I thought was really cool. I wanted a bag of protein with MY name on it, so without further ado I set out ordering my Gainful Protein. And thus we arrive at the buying process. 
In order to get your individualized protein powder, you have to answer Gainful's short quiz.
I feel like I can almost HEAR their Shark Tank pitch… 'we developed an algorithm that chooses automatically the best protein powder for your individual goal'. LOL. That would be Mr. Wonderful's response. You don't need an algorithm to do what Go Gainful has here. Honestly. You give it some info about your workouts, whether you are vegan or not, and it spits out either a vegan protein or a diary-based protein. In only one of two flavors. So that right there means guess what? There are probably like 4 different combinations. Maybe 8 if there's a dairy-based that is lactose and non-lactose. But. I mean. Come on. 
It would be one thing if there was a multitude of different formulations that Gainful was spitting out. But it seems to me that there aren't many. Which really renders a lot of Gainful's premise useless. You can ask a personal trainer or nutritionist what kind of protein they recommend for you, and then find it a lot faster than going over Gainful's quiz. But. Before I make it sound like I'm just here to bash, hear me out, because I'm really not. I do question the need for all the quizzing but frankly their proteins are reasonably priced, and it IS convenient to be able to subscribe and have it sent to you. 
So I was open minded to Gainful Protein. I did purchase my recommended protein powder (a whey protein blend) for $49. I did have the option to subscribe for a savings, but I wasn't sure that I would love it yet so I held off. 
My Gainful protein did arrive within about 4 business days, which isn't too bad. I quickly got my shaker bottle out and my trusty vanilla almond milk (unsweetened vanilla, that is).
My Gainful protein blend did blend up rather quickly, and within a few more good shakes I was ready to drink. I tipped it back, opened my mouth, and took a nice long pull of my whey Gainful protein. 
The flavor took a while to hit me. The texture was just the same as every other protein powder, and so that's what I noticed first before any flavors came. 
Then came some flavor. Nothing too bold. Just a standard vanilla. I think the taste of whey itself was more prevailing than the vanilla…and then I did taste the stevia at the very end. 
So. It wasn't one of those protein powders that you drink and immediately are going back for sip after sip. This one was much more, well, bland and just sort of 'normal' run-of-the-mill protein flavors. I neither loved it nor hated it. 
I think I will give it, hm, a B minus on flavor. Maybe their chocolate flavor is better but especially for $50 I wanted this flavor to really blow me away but it was neither bold nor sweet enough to do so. 
Let's talk about the formulation now. 
Gainful Formula is Very Basic. 
So this section might not apply to you depending on the results of your Gainful protein survey. One of my IG friends got the vegan one and she sent me the ingredients list so I'll list both versions of what you can expect from Gainful from an ingredients and macros standpoint. My notes below in italic. 
VEGAN GAINFUL INGREDIENTS: 
Pea Protein 
Brown Rice Protein 
Tapioca Maltodextrin 
Tapioca Dextrose 
Natural Flavoring 
Edible Sprinkles 
NOTES: The ingredients are not surprising for a vegan protein shake. Gainful went with the standard combination of brown rice and pea, followed by a handful of natural flavoring ingredients. It's veryminimalist. Let's have a look at the macros.
VEGAN GAINFUL MACROS: 
Per Serving
Calories 140
Total Fat 1g
Sat Fat 0g
Trans Fat 0g
Cholesterol 0mg
Sodium 140mg
Total Carbohydrate 10g
Dietary Fiber 2g
Total Sugars 2g
Includes 1g Added Sugars
Protein 22g
NOTES: The macros are pretty straightforward here with this Vegan protein. 22 grams of protein is pretty good. Sugars are low. Calories not bad at 140. I'm really curious what this one tastes like. I doubt it's as good as the dairy one…which means the vegan one could be pretty bad actually lol. 
DAIRY-BASED GAINFUL INGREDIENTS: 
Whey Protein Isolate 
Whey Protein Concentrate 
Organic Tapioca Maltodextrin 
Organic Tapioca Dextrose 
French Vanilla Flavoring
Sunflower Lecithin 
NOTES: Not much to say here. Standard blend of whey protein iso and concentrate surrounded with a handful of flavoring materials. 
DAIRY GAINFUL MACROS: 
Per Serving 
Calories 120 
Total Fat 1.5g
Sat Fat 0g
Trans Fat 0g
Cholesterol 25mg
Sodium 55mg
Total Carbohydrate 5g
Dietary Fiber 0g
Total Sugars 1g
Includes 1g added sugars
Protein 22g
NOTES: Sigh. Seems to be a common theme here. Nothing fun to talk about with the dairy-based macros either. A very standard macro profile containing 22g protein, and nothing else.
So. Where does that leave us? Gainful has a very, well, plain ingredient list and nutritional profile. The macros are exactly what you get from any other protein powder. The ingredients are exactly what you get from any other protein powder. I will give them an 8/10 on formula and ingredients. It's all just very plain. Let's move over to packaging and see if there's anything special to note there before we wrap things up. 
GAINFUL PACKAGING IS PRETTY COOL 
Gainful is the first company that really does put your name right on the bag. I thought this was pretty cool. It makes you feel like they blended it right up just for you specifically. And I WOULD like to believe that they did make a fresh batch just for me. But I'm afraid that is not the case. 
The packaging though. That's what we're talking about. Gainful protein is really pretty slick. The product has a white backdrop and minimalist type. The gainful logo takes the majority of the front panel space, graphically-speaking. Other than that there's just the words 'Personalized protein powder blended for'. And then my name sitting proudly beneath. Aesthetically it's looks cool and professional and legitimate. So probably exactly how Gainful wants you to describe them. Alright let's wrap this Gainful review up now. 
GAINFUL PROTEIN REVIEW SUMMARY
-The vanilla Gainful diary-protein that I tried was no great shakes from a taste-perspective (lol get it 'shakes') 
-The macros and ingredients in Gainful are very standard. Nothing proprietary and nothing you don't see on the shelf every day
-The Gainful packaging looks cool even though standup pouches are a little cheap-looking to me
Gainful is, unfortunately the answer to a question that nobody asked. You don't need to pay a premium for a very standard protein formula just because they are going to tell you which one to get. Especially since the main differences among them are just that one is Vegan and one isn't. So from that perspective I would take a pass at Gainful. You can literally ask anyone what type of protein you should take and get the same answer Gainful will. Heck you could even take the Gainful quiz and then buy an exact version of the protein that they recommend on Amazon. For half the price. Unfortunately I don't know that Gainful will be with us for very long so maybe grab a bag while you can? Hey it will have your name on it, which is cool.*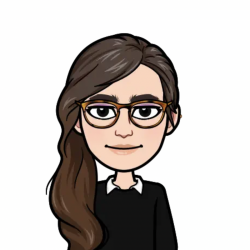 Latest posts by Allie Lewis
(see all)