Alani Nu Pre Workout reviews are starting to flood YouTube and instagram and since you guys keep telling me how great my Alani Nu protein review is, I figured I would keep things going and go over their new pre workout energizer. You guys know I am the QUEEN BEE of pre workout reviews (over 144 at this point) and, well, it feels good to get back into the swing of things with a new Alani Nu Pre Workout Review. I feel like I've been reviewing Vegan protein powders nonstop and so to get my hands on some energy-in-a-jar as I like to call it, again, well, it just feels like home. In this pre workout review, like always, we'll grade Alani Nu on flavor, performance, formula, and packaging. I'll wrap things up as always with a review summary and we'll all go get a glass of wine. Deal? Deal. Let's do this.
Alani Nu, as you may or may not know, is the brain-child of Katy Hearn and her adorable husband Hayden. I actually think Katy was pregnant last I saw and so I'm sure that household is going to be VERY busy with a young one running around amidst Katy & Hayden's many business ventures. And dogs. Lol. It's no wonder they needed an endless supply of pre workout to keep them going! 
Knowing all that, I was actually really excited to try their pre workout. As both a fan of Katy and having tried their Alani Nu protein. I was very eager indeed. Let me start by going over this pre workout from the outside in. We'll go packaging, flavor, formula, performance, and then close it up. 
Alani Nu Pre Workout Packaging is Squeaky Clean and Pure. 
You know what Alani Nu packaging reminds me of? Clean laundry right out of the dryer. It literally looks like it came out of my drying machine with my clean sheets. It has soft pastel colors over a primarily white background. There fonts are so smooth and thin and round. The graphics are basic but tasteful. The information is laid out very intuitively. It's a nice design that matched the rest of their products brilliantly. I will give Katy a 9.4/10 on packaging. It's so clean. 
The Alani Nu Pre Workout Formulation is Basic, But Thoughtful. 
There are just six ingredients in Katy's pre workout, but sometimes less means more. I think keeping it simply is the right idea as long as you are covering all five bases of pre workout performance which are energy, focus, pump, endurance, and strength. 
I think Katy has checked MOST of the boxes here but could do well with many one or two strength boosters like Creatine. She has energy and focus covered by caffeine, tyrosine, and theanine. A big hit of Citrulline covers the pump and some endurance. Beta Alanine covers endurance, but I would like to see a branded beta-alanine like Carnosyn in here. But hey. Baby toys are expensive AF these days. Who can blame them using generic. Think 'store brand cereal rings' versus 'Cheerios'. Not a huge difference. I'll give Katy's Alani Nu Pre Workout an 8.5/10 on formula. I'd like to see them clean up the artificial flavors and sweeteners as well. But then again good luck making a cotton candy grape flavor without them. It would taste like total you-know-what. Let's move into those crazy flavors though…
Alani Nu Pre Workout Flavors are LIT. 
If you can't find a flavor that suits you here than you don't belong around pre workout, because Alani Nu has given us an insane menu of options here. You just drool reading them, don't you: 
Hawaiian Shaved Ice
Mimosa
Rainbow Candy 
Cotton Candy Grape 
I still can't get over that last one. I have never seen or tried a cotton candy grape in my entire life and it actually does taste like cotton candy AND grape candy at the same time. It's really awesome. I actually took two scoops of Alani Nu today because the other flavor I bought was the rainbow candy. 
The rainbow candy flavor of Alani Nu Pre Workout tastes a little bit like Skittles but it isn't quite as impressive as the Cotton Candy Grape. Both flavors are fruity, sweet, and have an awesome balance of sweet and tart. I can't wait to try the other two flavors but as of right now I think I can safely say that the best flavor of Alani Nu Pre Workout is the Cotton Candy Grape. 9.6/10 for that flavor. Skittles gets an 8.8. Okay let's talk performance. 
Does Alani Nu Pre Workout Work? 
Alani Nu pre workout definitely works. I have to say it is somewhere in that middle-tier regarding energy… the 200mg of caffeine definitely kick in but are tapered slightly by the L-Theanine. The theanine helps you stay focused but does take some edge off of the energy. Experienced pre workout users can get away with two scoops easily here for an intense workout. 
I chose to take Alani Nu Pre Workout before a CrossFit-style workout because my boyfriend and I went together and he really wanted to sweat and grunt and do swinging pull-ups for me (I tell him he looks like a sexy monkey lol). 
But yeah the workout was actually super good we did a 'dirty thirty' that included double unders, box jumps, pull-ups, overhead squats, and squat-to-press with a push-up finisher that nearly ended me.
The Alani Nu pre workout served me really well for almost the entire 34 minute workout (I know I know I was supposed to hit 30 flat but I suck), and I can't complain about any of the benefits. I had good energy and was able to stay focused longer than I would've without it. The pump was actually really sick too especially at the end with those pushups. I even had my baby bicep vein, as my bae joyfully yelled to the entire gym. So special. Lol. But. Yeah! I really like this pre workout in terms of performance. I'll keep testing it for other styles of training but it was really solid. I'll give it an 8.9/10. 
Alani Nu Pre Workout Review Summary 
-This pre workout looks great, and very consistent with the clean Alani Nu theme
-Alani Nu Pre Workout comes in four awesome flavors- one of them is exceptional (Grape Cotton Candy) 
-The Alani Nu Pre Workout has a basic but thoughtful ingredient list. L-Citrulline is the primary ingredient, and energy is provided by 200mg of caffeine
-This pre workout performs as expected in the gym. Nothing crazy remarkable but sometimes that's a good thing. Just clean energy and a nice pump effect
I am going to give Alani Nu a very fair, very respectable 9.2/10 on their pre workout. This is one of the most well-rounded pre workouts that I've tried in a long time. Highly recommend.*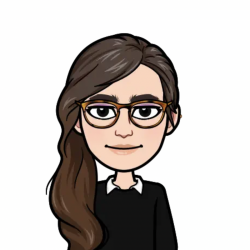 Latest posts by Allie Lewis
(see all)