GNC Total Lean Advanced Energize & Burn is a pre workout that I have been taking for the last three days, so I figured now is as good a time as any to put my thoughts down on a sheet of paper and do another official pre workout review. In this GNC Total Lean Pre Workout Review, you'll learn about the flavors, the formula, and packaging, and most importantly, the performance of this pre workout from GNC. My pre workout reviews are usually pretty entertaining, so definitely be prepared for something a little more lighthearted. I'll walk you through my past three workout that I've used this GNC pre workout for. Let me tell you- there are some pretty silly things going on there. I have to say, one of the worst workouts of my entire life occurred with this pre workout. And I've had some BAD workouts trust me. But. Yeah let's get things started with this GNC Total Lean Pre Workout Review.
It certainly has been a little while since my last pre workout review hasn't it? I'll tell you the truth, I've actually been trying to ween off the pre workout a tiny bit over concerns about my heart and cardiac health. I'm really not so sure that I want to be taking an additional 200-300 grams of extra caffeine in my diet when my doctor ALREADY told me to limit my coffee consumption. But hey. You only live how many times? That's right. I guess you could argue that you want to live that ONE time for as LONG as you can, so STOP taking these foolish pre workouts. But they're just so fun sometimes. I think I may actually be addicted to pre workout. But probably not THIS pre workout. Let me start by telling you how this pre workout tastes. 
GNC Total Lean Pre Workout Flavor Grade: 8.9
So this isn't such a bad start, right? The flavor that I tried was, you guessed it, the fruit punch flavor. I'm such a bore. That's what my boyfriend says on weekends when he wants to go hike and stuff and I'm like. Uh. I'm cool with House of Cards. But anyways. He's a goofball and he tolerates me. This pre workout is quite tasty though. I'm afraid I don't have anything terribly poetic to tell you about it, other than it has a very strong, sweet and fruity taste that carries a great deal of acidity along with it. There's actually a cocktail at one of my favorite watering holes called the Maui Mule that this GNC Total Lean Advanced Pre Workout actually tastes IDENTICAL to. But thank goodness the outcome is not the same as when I drink those Maui Mules. Eek. You should have seen my Saturday night. Not so pretty. But no- the results of GNC Total Lean Pre Workout are not that you fall asleep in a restaurant bathroom (true story LOL), but rather that you get geared up to workout. Let me tell you about the workout performance of this GNC pre workout. 
Does GNC Total Lean Pre Workout Work? 
The performance aspect of this pre workout is pretty solid. I don't think it's the best pre workout that I've ever tried, but I've also had much, much worse. Looking at you Sheer Strength Labs. But no this pre workout performs alright. I was expecting much worse to be honest with you. Often times the 'GNC Guy' will push their store brand stuff on you because it's part of his job, but then most of the time the product doesn't turn out to be that great. (Unless you're that creep who made me buy the Cellucor Whey Protein last week. That guy was so weird). But yeah this pre workout is good for being GNC brand. The thing is that I actually reviewed the Total Lean Protein a few weeks ago and really hated them. But read how nicely it did (well, for two out of three): 
Ok so workout one is IN THE BOOKS with GNC Total Lean pre workout. I did chest and back today and felt like a huge animal. Big Allie. That's what my wrestling name would be. LOL. But no not really. Normally with the workout I did today, I get really pumped up and puffy when I take pre workout. But this one didn't have too much of a pump at all- just energy and some focus. It was a nice workout. 
Just finished workout numero dos, and it ALSO was pretty GOOD. I did my uphill running treadmill sprints and was able to complete them all while feeling good and strong. I've been quitting that same workout like 3/4 of the way through the last few times I did it, so it's good that there was no quit in me today. Pretty happy with this pre workout. 
OMG. That was literally the WORST. My third workout with GNC Total Lean and I must say it was no fun. No fun at all. Let me preface this story by saying I got drunk last night for the first time in like a month, so I was not in a good place mentally or physically. So I tried to use GNC Total Lean Pre Workout as a pick me up to clear the hangover away. But all it did was give me a MONSTROUS headache. If you are hungover please don't take GNC Total Lean Pre Workout. I was so close to puking. 
Ok so I mean aside from that last one, this pre workout performed really nicely for me. And the GNC Total Lean Pre Workout side effect of the headache was really my fault and not the pre workout's fault. I'll give it an 8.3/10 overall on performance. Let's talk formula now. 
GNC Total Lean Pre Workout Formula Grade: 8.0 
Similar to the effects that I felt, this pre workout has quite standard ingredients that align just about perfectly with the workout results. Meaning, it's not a formula that will blow you away, and it's not a formula that is a joke. It's a good, sound formula. Not perfect, but good enough. Here are the ingredients in GNC Total Lean Pre Workout: 
Vitamin B-12
Thiamin
Riboflavin
Niacin 
Vitamin B-6
Beta Alanine 
Caffeine 
Choline 
L-Carnitine 
Capsimax
Piperine
Green Coffee Bean Extract
Rhodiola Extract 
Schisandra 
Well, I certainly do like this formula even more now that I'm taking a closer look at it. There are some nice adaptogens in it as you can see at the bottom of the list. Rhodiola is a great pre workout ingredient that both improves performance AND boosts the immune system. The thing I wish they had done formula-wise is increased the amount of carnitine so that it was a little more of a significant role in the formula. Right now at 100mg per dose it just isn't going to do that much for you. But I'm nit-picking at this point. GNC Total Lean Pre Workout has a better formula than most. The packaging on the other hand, is not better than most. 
GNC Total Lean Pre Workout Packaging Review Grade: 7.9
I'm going to dip them into the 'C' range on the packaging just because I'm not a fan of how they've dealt with this design at all. They use a really over-used shade of blue that reminds me quite a bit of the Beast line of products. Which- now that I think about- I've never reviewed ANY of their products. I think I need to address that ASAP. But yeah they use a really boring blue, and then the overall layout is TOTALLY devoid of any sort of life or movement or spirit. This was actually my main critique of Vega Sport Performance Protein, which I reviewed yesterday- there is no character or personality to the design. It's all so linear and symmetrical and orthodox. The fonts are too thin, and the grey strip at the top is really poorly done. It looks horrible next to the primary blue color. The only positive that I can find in the packaging is the orange-red gradient box that says 'BURN 3X MORE CALORIES'. I think that's a very compelling argument and is also featured so prominently that it probably drives quite a bit of sales for them. That's about all I have to say on the packaging side of things. Let's wrap things up. 
GNC Total Lean Pre Workout Review Summary
GNC Total Lean Pre Workout Flavor Review Grade: 8.9

GNC Total Lean Pre Workout Performance Review Grade: 8.3

GNC Total Lean Pre Workout Formula Review Grade: 8.0

GNC Total Lean Pre Workout Packaging Review Grade: 7.9

GNC Total Lean Pre Workout Value Grade: 8.6
In this day and age of all the pre workout companies trying to 'one-up' each other with dangerous stimulants, and then getting in trouble with the FDA, it is kind of nice to come across a good old-fashioned pre workout that works and is (relatively) safe.*
GNC Total Lean Pre Workout Final Review Score: 8.6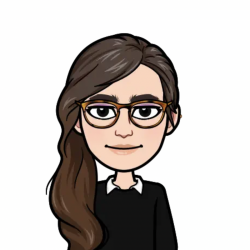 Latest posts by Allie Lewis
(see all)