GNC Total Lean Shake Reviews are probably pretty biased on the GNC website. I mean. They control everything on there, and you might not be able to trust them. But luckily for you, I'm here for you. I've got your back with all supplement reviews, ranging from pre workout to nut butters to protein bars. I really enjoy doing protein powder reviews because, well, I just love drinking protein shakes. Don't judge me, it's what I like to do. Lol. In this review, I'm going to tell you ALL about GNC Total Lean Shake. We'll focus primarily on the flavors of these protein drinks, but also will cover some of the more technical information- such as the supplement facts, the formulation/ingredients, and even the label and packaging. Sounds like information overload, huh? Don't worry. I keep things light and informal. I want you to easily be able to get a feel for GNC Total Lean Meal Replacement Shake in this review. So if you're ready, so am I. Let the review begin!
It's Saturday morning, and I just arrived home from the mall. It was, er, crowded to say the least. I don't consider myself claustrophobic, or whatever the term is for being afraid of crowded areas, but I'd be lying if I said that it didn't make me a bit anxious. I was so ready to grab my protein powder and leave. So when I rushed into GNC and headed straight for the protein section, I wasn't ALL that enthused to chat with the 'GNC guy'.
Although handsome, I knew he was about to ramble on and on about whatever product they were telling him to pedal that day or month. Because you KNOW that's what they do. And doesn't it always seem to be the SAME product too? Yeah, it really does. It's always one of the the crappy GNC branded products. Eh. Let me rephrase. Not all the GNC products are crappy. I actually used to crush the Wheybolic protein shakes from way back when. But since the guy was sort of handsome I allowed him to sell me on the GNC Total Lean Protein LeanShake. The packaging looked ok, and the price was, well, too high. But whatever. It was a new product that I had never reviewed. So I also let him convince me to grab two flavors- the French Vanilla and the Chocolate Peanut Butter. Let's dive right into my thoughts on the Total Lean flavors that I bought: 
GNC Total Lean LeanShake Flavor Grades
Chocolate Peanut Butter: I promptly whipped up both flavors of my new purchases. The chocolate peanut butter was by far and away my favorite of the two flavors. There were moments of sweetness. There were moments of saltiness. And there were moments of pure artificial sweetener taste. So it wasn't ALL sunflowers and sunshine. (is that even a saying or did I make that up?). But the thing that do like about this flavor is that there really is some nice chocolate cacao taste. And also peanut butter. It should be obvious, but you'd be surprised how bad some of these protein shakes taste sometimes. I've reviewed over a hundred protein supplements, and I'd say about one third of them come out tasting really pretty nasty! But Total Lean LeanShake is good. It's not the best-tasting protein I've tried, but it's quite drinkable. 
French Vanilla: Either MY understanding of what French Vanilla should taste like is off, or GNC did a poor job flavoring GNC Total Lean Leanshake – French Vanilla version. This shake did not taste very good to me at all. I mixed it (and the Chocolate Peanut Butter flavor) with a cup of whole milk and some ice. 99% of the time, this is when you can really get some great taste out of ANY protein shake. And while I was successful with the Chocolate Peanut Butter, the French Vanilla one came out so horrible. There was some sweetness, sure, but, like, WHERE is the vanilla flavor? I don't taste vanilla in this at all. I taste something. I don't know what though. It's like…nutty? Maybe? It's something very distinctive yet hard to identify. But it's NOT a good vanilla. If you want really good vanilla- I would take a look at APOLLO Vanilla Ice Cream Milkshake flavor. So overall I will give GNC Total Lean Leanshake an 8 out of 10 on flavor. Because the chocolate peanut butter is a 9, and the french vanilla is a 7. If my math is correct, that comes out to an 8 on average. And my math is right. So let's continue to the ingredients section. 
GNC Total Lean LeanShake Formula Grade: 7.0
You know what I hate most about this shake? The value. And it's very tied into the formula. Because here's the thing. They are saying that one serving is two scoops. Since it's two scoops per serving, you are only getting 16s servings per container. And this is not one of those 'oh you can take one OR two scoop' type deals. You need two scoops to get to 25 grams of protein. Looking at the other macros it looks like it's:
200 calories total
3 grams fat total
1.5 grams sat. fat
8 grams of fiber
3 grams of sugar
17 grams of carbohydrate
25 grams of protein
Not that bad from a macros perspective, I guess? It seems like everyone is on the meal replacement train these days. But as you know from reading my other reviews, I am just not a fan of the meal replacement era in general. All that separates a 'meal replacement' from a 'regular protein shake' is often times just a load of worthless carbohydrate. And that's the case here. But even worse is that you are paying a PREMIUM to get those cheap carbs added to your shake, all for the 'meal replacement' title. I mean. That just isn't right. Let's have a looks at all the ingredients and pull some things out in bold. GNC Total Lean LeanShake Ingredients:
Protein Blend (Milk Protein Concentrate, Whey Protein Isolates, Whey Protein Concentrate), Carb Blend (Carrageenan, Fructooligosaccharides, Maltodextrin, Xanthan Gum, Cellulose Gum, Oat Bran, Resistant Starch), Creamer(Partially Hydrogenated Soybean Oil, Maltodextrin, Sodium Caseinate, Dipotassium Phosphate, Polysorbate 60,Monoglycerides, Natural and Artificial Flavors, Vitamin and Mineral Blend (Biotin, Folic Acid, Manganese Sulfate, Zinc Oxide, D-Calcium Pantothenate, Riboflavin, Tricalcium Phosphate, Sodium Ascorbate, Chromium Chloride, Pyridoxine Hydrochloride, Ferric Orthophosphate, dl-alpha Tocopheryl Acetate, Thiamin Hydrochloride, Cupric Oxide, Vitamin A Acetate, Sodium Molybdate, Sodium Selenite, Dimagnesium Phosphate, Maltodextrin (glucose polymers), Potassium Iodide, Niacinamide, Calcium Carbonate, Cyanocobalamin), Nonfat dry milk, Titanium Dioxide, Lecithin, Sucralose, Acesulfame Potassium.
Have a look at the things I put in bold. Maltodextrin and Carrageenan. These are WORTHLESS, EMPTY, carbohydrates. They have also been linked to digestive issues. If THIS is the kind of calories that you want as part of your 'meal' that you are replacing, than this is a great shake for you. But it shouldn't be. I really don't like this formulation due to it's inclusion of those filler carbs. Plus it does also use artificial sweeteners like Acesulfame Potassium- which is widely considered the worst one for you. So that's also why I ranked the formula so low. 
GNC Total Lean LeanShake Packaging Grade: 8.5
This packaging isn't great and it isn't terrible. I feel like I've gotten much softer on the packaging analysis lately, but maybe the companies are just getting better at coming up with designs! This product looks pretty nice from a design standpoint. The white matches the overall feel of a natural, clean product, even thought it isn't. The blue lid is pretty, and has a little bit of a pearlescent material to it. Using a combination of blue and green elements on the label is distinctive and and unique. Not many products can pull this off. GNC has also done a nice job on this meal replacement shake of making the flavor obvious, and appealing. The French Vanilla LeanShake tastes awful, but from the front flavor splash, you think it's going to be the best-tasting protein shake in the whole world. Can't fault them for good design. The final positive that I'll point out is that all of the information on the front panel is arranged and organized very clearly and in a smart, descending order. They use font sizes and justification to guide your eye across the information, based on what they want you to know first and foremost, to the less important info. It's well done. 
GNC Total Lean Meal Replacement Review Summary
GNC Total Lean LeanShake Flavor Grade: 8.0

GNC Total Lean LeanShake Formula Grade: 7.0

GNC Total Lean LeanShake Packaging Grade: 8.5

GNC Total Lean LeanShake Value Grade: 7.0
When you consider how much of a premium that you are paying for your 'meal replacement shake', it's easy to see why I'm giving this product such a low final score. The formula is bad, and actually makes it worse than just a regular protein shake in my opinion. Go with one of my ten best instead. Do yourself a favor.*
GNC Total Lean LeanShake Final Score: 7.4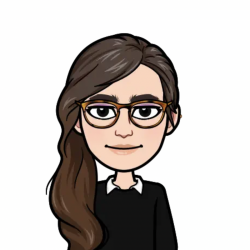 Latest posts by Allie Lewis
(see all)