Hardcore Nutrition caught my eye recently with their line of beautiful blue and white supplements. So I knew I had to get my hands on some of their Isolate Protein and do a complete Hardcore Nutrition Isolate Protein Review for you guys. In this in-depth review, I'll do what I ALWAYS do, and that is provide the most insightful, helpful, and entertaining review that you could ever hope for. I'm getting pretty good at writing these things, and my first Hardcore Nutrition Review will be exemplary of that. If you're new to BPW Reviews- here is how the article will unfold. First things first, I will discuss the flavor of Isolate Protein. You need to know how the flavoring of this product is before all else. I mean- who wants to drink a protein that has poor taste? Not me. So we'll cover the flavor very tightly. After taste, we'll get into the ingredient profile. What sort of ingredients are in Hardcore Nutrition Isolate Protein? Are they of good quality? Safe? Clean? You'll find out. The last criteria for grading will of course be the product packaging. You know I have to have some fun with the looks of the product. Time to let the HN Review begin!
Hardcore Nutrition, is, if nothing else, eye-catching. I was on the bus home from work the other day, flipping through Instagram as usual, when this protein caught my eye from the middle of my news feed. I saw a pretty good-looking babe with muscles doing a post with some sort of supplement in the corner of the picture. Having the eyes of a hawk like I do, I took a closer look and 'aha!' it's a protein supplement! The girl in the post was pretty fit, and the protein looked really good, so I figured, why not get my hands on some of this stuff and try it out. After all, I'm always looking for good new products to review. I went over to the Hardcore Nutrition Website and ordered up a storm. And by storm I mean some of the chocolate peanut butter protein, and also some pre workout. (We'll save that review for next). As promised, let's discuss the flavor of this HN Supplement Protein first. 
Hardcore Nutrition Isolate Protein Flavor Grade: 8.8
I sampled the chocolate peanut butter flavor after choosing it over other such options like Pumpkin Pie, Vanilla, Rocky Road, etc. I am a HUGE chocolate peanut butter fan at heart, so there was really no denying me this flavor. I ripped open the packaging and took a big whiff of the tendrils of protein powder smoke that filled the air above the gaping hole. This protein has a very strong scent of peanut flour. I could feel it fill my nose and surround my senses with the taste and aura of peanuts. I could almost taste it in the back of my throat right then and there. I proceeded to get out my trusty magic bullet blender, my trusty half gallon of WHOLE milk (gotta get that Vitamin D folks!), and of course a few ice cubes to thicken it all up. I poured out about a cup and a half of milk, added about a scoop and a half of Hardcore Nutrition Isolate Protein, tossed in a few ice cubes, and churned it all up in preparation and excitement. 
What I ended up with was a Hardcore Nutrition Isolate Protein shake that was thick, creamy, and had a little bit of 'gooey-ness' to it even. I really liked that last part because it turns the concoction into as much of a custard as a smoothie. Super nice. My first sip was delicious. It was cold, creamy, sweet, a LITTLE bit salty, and rich. The flavors are primarily of milk chocolate (a sweet milk chocolate at that), followed up by a bit of saltiness and texture of peanut. As a whole, these flavors blend beautifully so that right in the middle of each sip, you are in a state of chocolate peanut butter bliss. I found that as I kept sipping, the flavor DID sort of 'flatten out' and lose some of that initial intensity and purity to be replaced by that of artificial sweetener- but it was still enjoyable through that last sip. Overall I give the product a B plus on taste. 
Hardcore Nutrition Isolate Protein Formula Grade: 8.5
I'm going to give this Protein Isolate supplement a middle-of-the-road B on the formula because it really is a basic concoction. The macros are standard for an isolate protein- containing about a hundred calories, with very little fats, sugars, or carbohydrate. The 25 grams of protein is the perfect number for a serving of protein shake, and so that makes me quite happy.
Calories: 110

Protein: 25g

Fats: 0g

Sugars: 0g

Sodium: 80mg
The ingredients in here are simple- you've got whey protein isolate, natural and artificial flavors, xanthan gum, and sucralose. The xanthan gum is what gives the shake that little bit of 'gooeyness' at the end of it. Yeah. There's really not a whole lot else to say about the formula. Sure it uses artificial flavors and sweetener- but honestly that's the only way to create something that tastes palatable with these things. Plus, I'm totally one hundred percent off the stevia bandwagon at this point. At the end of the day, it is synthesized in a lab just the same as sucralose. I don't care that you can technically get it from a plant. If it's coming from a lab it's coming from a lab. Sucralose tastes better and doesn't make my stomach feel like crap. Microphone drop. Let's talk packaging now, shall we? 
Hardcore Nutrition Isolate Protein Packaging Grade: 9.6
Here is where I will gladly tip my cap to Hardcore Nutrition. This is one of the flat out SEXIEST packages you will see on the shelf. Hm I don't know if they are actually in stores, but they should be because one look at this protein powder and you are sold. I think that this product should be given an award. If it was a model, it would be that super hot Aqua Di Gio model from the Armani cologne ads. It's clean cut, but edgy and mysterious at the same time. Lol. I think actually I only made that comparison because the color schemes are the same with that cologne and this protein from Hardcore Nutrition.  Great transition, Ali. Thank you. Your welcome. Lol. The colors of this package are lovely. There are parts of a beautiful holographic blue, coupled with elements of pure silver rainbow holographic. There's a super attractive blue bar with key statistics on it such as the 25g protein that we discussed, and also the 110 calroies and 0g carbs / sugars. Again- everything that I pointed out to you. The best part about the Hardcore Nutrition HN Isolate Protein label though? The big, prominent ice cream cone. Yeah. That's not a typo. There's an Ice Cream cone with a peanut butter cup on the front of this label. I mean. Come on. You can't beat that! It makes you want to jump through the label and eat it. Now how many protein supplements can say that? That's right. None. This is a wonderful package and maybe the best I've seen from a protein powder. 
Hardcore Nutrition Isolate Protein Review Summary
Hardcore Nutrition Isolate Protein Flavor Grade: 8.8

Hardcore Nutrition Isolate Protein Formula Grade: 8.5

Hardcore Nutrition Isolate Protein Packaging Grade: 9.6

Hardcore Nutrition Isolate Protein Value Score: 8.8
Consider all we know about this protein supplement from HN: It looks beautiful. It has wonderful macros. It tastes really good. Not GREAT. But really good. Is it priced on the higher side? Yeah, a little bit. I bought mine for $45 for 30 servings. So it's up there. But in my opinion, it's worth it. I really enjoyed this protein and am eager to try some of the other flavors.*
Hardcore Nutrition Isolate Protein Final Review Score: 9.0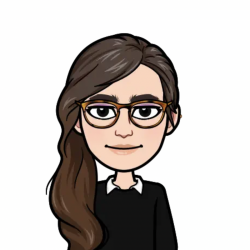 Latest posts by Allie Lewis
(see all)