MuscleSport FemmeBurn For Her Reviews don't exist anywhere yet so I figured I might as well take it on myself as the queen of online fat burner reviews and post the first one ever in the world. Pretty cool claim to fame if you ask me. In this review, we're going to do all sorts of awesome things. The first thing that we're going to do is talk about nothing. That's right, we're going to just let some thoughts pour out onto the screen. And by 'we', I mean 'me'. I love referring to myself as two people sometimes. And I love talking about myself. So to open the review I'm just going to talk about my weekend. But not to worry, once that part is out of the way, I'll talk about the MuscleSport fat burner in question. I'll first discuss the effects that this fat burner had on me over the course of the last two weeks. We'll chat about my experience with the product, and then talk about the ingredients. Who knows what we'll uncover there. Sometimes there are CRAZY things under the lid. But hopefully it's safe because I've been taking it for two weeks. So yeah- by the end of this review you're going to have a pretty complete look at this product both inside and out. Let's get things started.
MuscleSport is a company that I've become quite familiar with over the past few months. I've actually done quite a few MuscleSport Reviews here on the blog if you want to check them out. I've reviewed two of their pre workouts: the Rhino For Her, which I liked but questioned in terms of safety, and then the Cardio Burn Revolution pre workout, which I thought was a really nicely composed product. I've also done some work reviewing their protein supplement: Lean Whey. This is a solid product, if slightly over-priced. So basically I've enjoyed two of their three products that I've reviewed. The thing about fat burners is that I'm much harder to please in this area. The product themselves usually don't work quite as good, and on top of that, sometimes the companies can be a little more aggressive in terms of what ingredients they are using. This just meant that I when I started taking the product two weeks ago (I think I was actually the first person in the world to take it), I was, well, sort of on the fence on whether or not I would like it. 'Well, did MuscleSport FemmeBurn For Her work, Allie?!', you ask. Here is my answer. 
MuscleSport FemmeBurn For Her Performance Grade: 8.8
MuscleSport has, in my opinion, come up with an above average fat loss diet pill. You can tell that some serious R&D went into this product, and also you can tell that the formula is cutting edge. We'll discuss that more in the next section though. I'm here to tell you first about the results. I've been taking this fat burner for two weeks, and before I started, I will say that I was in maybe the worst shape that I've been in in the past three years. As you know from my other reviews, I've been injured, which has put a serious damper on my training regimen. Having sore joints is a really surefire way to ensure that you can't workout the same way that you want to. And my body has certainly reflected that. My abs, while thin, just don't have any muscle on them. The theme is consistent in other areas. So what I've been trying to do is put some muscle mass back on without compromising the lean appearance. I hoped that MuscleSport FemmeBurn For Her would help me maintain that lean-ness while I actively tried to add mass. And here are the results that I got over the past two weeks: 
Starting Weight: 122
Ending Weight: 124.5
Err. How is that progress with a fat burner? Here's the thing. Even though I added almost 3 pounds in the last two weeks, my body looks way better than it did at the start. The product has helped me get leaner even though I've been putting on a little bit more overall muscle weight. This is sort of an awesome effect of MuscleSport's product. If you are like me and might want to add some muscle but get leaner at the same time, this product might be for you. 
So the overall effect that I got from FemmeBurn For Her is just that it limited the amount of fat that I've added while trying to put some weight on and get the most from my workouts. Some other things to know when it comes to overall product effects of FemmeBurn: 
Energy: You feel VERY energized when you take each serving of FemmeBurn. I was pretty blown away the first time I took this product. But here's the thing- it's energy without feeling like you are wound up and stressed. Which brings me to point number two. 
Calm: So it seems contradictory to the energy point above, but while you do get a huge wave of energy from taking FemmeBurn, at the same time you sort of feel calm and like everything is going to be ok. Not to sound basic but getting those good vibe feels is important. Especially when going through a bit of a rough patch. I mean. Anyone would be going through a rough patch after the weekend that I just had. Lol.
But this product does help with stress AND energy levels which is cool. Let's have a look at the ingredients and see what is in the product that lets it do these things. 
MuscleSport FemmeBurn For Her Formula Grade: 8.7
One of the things that I like most about this product is the formula. Like I mentioned earlier, this is one of the most modern formulas I have ever seen. There is a great deal of stimulant ingredients in FemmeBurn, which is why you do feel that crazy burst of energy. After the energy though, you also start to get a really nice calming feeling. Let's look at what provides the energy, what provides the calm, and then what gives the fat burning effects: 
Energy: 
Caffeine

Guarana Seed Extract

Yohimbine HCL

Hordenine

Vitamin B6
Calm: 
Ashwagandha Extract

DIIM (Dindolymethane)

Uva-Ursi

Magnesium

 
Fat Burning: 
Acetyl L-Carnitine

CapsiAtra

 

Alpha-Lipoic Acid

5 HTP
Easily one of my favorite new fat burning products on the market at the moment. The keys to the formula, in my opinion, are the Ashwagandha, as well as 5-HTP. These are two things you don't often find in fat loss supplements that are real differentiators in my opinion. The thing that you also should know is that this product does contain yohimbine HCL. This is a really serious fat-loss and energy ingredient that can sometimes make you feel a tiny bit jittery or on edge. Usually when I take yohimbine I feel sort of jittery and anxious, but the thing about MuscleSport FemmeBurn For Her is that it does contain the Ashwaganhda and other ingredients that give some calming effects and offset the yohimbine. 
One other ingredient that is massively underrated in this formula is Vitamin D. I know you get some of this from the sun, but if you're like me and you are indoors for alot of the Winter, you don't always get a ton of vitamin D. Of course dairy sources are great sources of Vitamin D, but that's another food that I don't get too too much of. So I'm glad that this ingredient is in here. 
MuscleSport FemmeBurn For Her Packaging Score: 8.8
I'm not totally one hundred percent in love with this packaging, but in my opinion it is an upgrade from some of the other MuscleSport products that I've tried. They've gone with a pink and black packaging setup, which is pretty standard for any supplement company that manufactures a women's specific product. What they've done with this product that they didn't do with some of the others though, is make the layout, and graphic elements more refined and organized. I really kind of like the vertical layout of the text and graphics on this pill jar. It might just be that the MuscleSport brand language sounds better in a vertical layout. But the spacing on the word 'Revolution' and then the big, bold 'super-potent fat burner' looks really really nice on here. I think that MuscleSport has done just enough good things on this packaging to make the overall aesthetic superior to some of the products that have come before. I like that this product looks feminine without being 'too girly' but at the same time it doesn't look like it's going to bite your hand off. Nicely done. 
MuscleSport FemmeBurn For Her Review Summary
MuscleSport FemmeBurn For Her Performance Grade: 8.8

MuscleSport FemmeBurn For Her Formula Grade: 8.7

MuscleSport FemmeBurn For Her Packaging Score: 8.8

MuscleSport FemmeBurn For Her Value Score: 8.4
Well, sometimes products work well and are unbelievable steals. Sometimes they are priced JUST right. And sometimes they are a little bit overpriced. Femmeburn unfortunately falls into that last category. At $65 for 30 servings, it's one of the most expensive fat burners on the market. This is a wonderful product, it's just a tiny bit overpriced in my opinion.*
MuscleSport FemmeBurn For Her Final Review Score: 8.5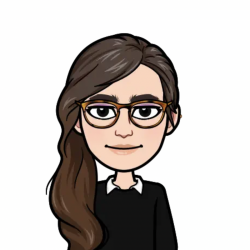 Latest posts by Allie Lewis
(see all)