Ladder Plant Protein reviews are starting to come along and I need to submit my own thoughts on this brand new company and their vegan offering. I know I have been focused on plant proteins as of late, and so it's an obvious play for me to focus on this one. In this Ladder Protein review I will tell you a handful of things. The primary things that I'm going to focus on are the flavors, the formulation, the packaging, and then of course the price point and overall value that I get from this protein. If that sounds like a good plan to you, let's pony up and climb this Ladder protein review together.
Ladder. Let's just start with a brief overview of this brand. I will admit that prior to about two weeks ago I did not know very much at all about Ladder. It is self-described as the a lifestyle brand that offers support and guidance from world-class advisors and experts to help achieve a healthy and active lifestyle. I know. That sounds like an awful lot of lip service that we've all heard before. But something about this brand really intrigued me. Maybe it was the fact that, oh yeah, Lebron James is one of the founders along with Arnold Schwarzeneggar, Lindsey Vonn, and Cindy Crawford. Four people who probably know their stuff when it comes to health and fitness. Lol. Just a little bit! Y'all know I'm a big Lebrun fan. So of course I was intrigued my Ladder.
I was actually so intrigued by Ladder that I'm going to review three of their products. This will be the first because you guys know I've been following a vegan lifestyle lately. And then I'm actually going to review the regular protein as well as the Ladder Energy product. But anyways that's a good enough lead-in for this article. Let's kick things off with a quick discussion on Ladder Plant Protein flavors. Which is the best? How is the texture? Let's get into that first. 
Ladder Protein Flavors are About as Expected. 
Ladder Plant protein comes in two flavors – chocolate and vanilla, you guessed it. I grabbed a few servings of each so that I can really tell you which is best. I will start with a breakdown of the vanilla. 
Vanilla: The Vanilla ladder plant protein was my very first exposure to a Ladder flavor. I found this vanilla to be a little bit bland, but not terrible for a Plant Protein. There is surprisingly not that bad of a 'vegan-y' taste to this protein in a way that would need masking, but I do think it could benefit from a bit more boldness of taste. Vanilla can be sort of a bland flavor to begin with so sometimes my favorite vanilla proteins go a bit extra with the vanilla notes. This one, again, needed a bit more 'oomph' in the vanilla. But. Sweetness was okay, and again, texture along with no off-notes were all positives. I was eager to try the chocolate…
Chocolate: the chocolate Ladder Plant Protein is just about in line with the vanilla. It is pretty tasty but it's not one of those 'kick you in the teeth' type of chocolate flavors that I've tried (and often loved) in the past. This chocolate actually reminded me a lot of the Alani Nu protein from a flavoring standpoint. It was good but needed to a be a bit more bold. I also think that this flavor could've used more sweetener. 
Overall, the Ladder Plant protein is relatively drinkable and pleasant. Both flavors had very good texture, even if they did need a bit more bold flavor and sweetness. It's possible that Ladder skimped on sweetener to cut costs but it's hard to imagine that this brand cut any corners for the sake of cost. I mean. Look at all that firepower behind the brand! Let's take a peek at the formula though and see if my suspicions are correct or if there are some cut corners, as there often are in this crazy supplement business…
Ladder Plant Protein Formulation is Solid, if not Ground-Breaking.
Ladder plant protein has a relatively normal formulation along with Supplement Facts that look very familiar. I will dive into the supplement facts first and share my thoughts on this stuff nutritionally speaking first: 
Ladder Plant Based Protein Nutrition Facts: 
Calories 130
Total Fat 2.5g
Total Carbohydrate 5g
Dietary Fiber 1g
Total Sugars 2g
Protein 21g
NOTES: So at least nutritionally speaking, Ladder vegan protein does check out. I think the calories are standard for a vegan product, as is the protein content and the carbs. I should call out that the sodium is relatively high at 20% of your daily input but hey- salt is needed for flavoring. But yeah not much to say from a macros standpoint. Standard stuff here. Let's look at the ingredients. 
Ladder plant protein is comprised of mostly two main ingredients: the pea protein, and organic pumpkin protein. I can literally guarantee you that most of this product is non-organic pea protein. Because the way the nutrition label shows, you can see the words 'protein blend' and then both ingredients are plugged into the parentheses like so: 
Protein Blend(pea protein, organic pumpkin protein) 
That tells me that they did not want to divulge their exact amounts of each ingredient because guess what? I can promise you that there's just a little bit of that fancy sounding organic pumpkin protein in here.
So that's the biggest issue I have with Ladder's vegan protein. It does feel like maybe some costs were spared in order to make the bottom line fatter. 
Other than the proteins, the other ingredients are boring and expected. You have some gums for flavoring (including carrageenan which is actually very questionable to me from a health standpoint), and then some natural flavoring ingredients. 
Natural flavorings even scare me sometimes but I won't go too much into depth on that front. But let's just say that I prefer to actually know exactly WHAT is being used as natural flavoring. Is it vanilla bean? Or actual cocoa? The fact that Ladder doesn't divulge that info is a bit curious. 
Okay. So that's a lot of hot air about formulation, but unfortunately I do have some questions about their integrity over at Ladder at least when it comes to really truly 'walking the walk' about using natural and premium ingredients. Let's discuss some Ladder plant protein packaging now. 
Ladder Plant Protein Packaging is Just Okay.
Some would say this headline is 'damning by faint praise', meaning that I said something nice about it, but maybe not quite nice enough to relay true conviction about my feelings of positivity.
But yeah. I truly do feel quite neutral about this protein from a packaging standpoint. The fact that Ladder products all come in single-serving 'satchets' is great. They clearly understand that the convenience struggle is real and so definitely give Ladder some props for that. Regarding the looks and branding overall though, I do admit that Ladder leaves some things to be desired. The black theme is neither striking nor particularly 'ugly' and I guess it just sort of leaves me feeling emotionless. You guys know I'm a sucker for colorful packaging and so maybe that part is leaving my a little underwhelmed with Ladder's branding efforts, but, hey. I do think that in this day and age they could have done better with the branding. And that's about it really. Ladder plant based protein review is pretty wrapped up… shall we peek at price point and see where we net out? 
Ladder Protein Review Summary: 
-Ladder vegan protein powder flavors are pretty standard. The chocolate and vanilla are drinkable and do have great texture for vegan proteins, but lack real depth of flavor. 
-Ladder plant protein is formulated with cost in mind. I think what you are getting in about 95% pea protein. Higher end products are using blends with more expensive proteins to give more complete amino acid profiles, but apparently Ladder opted not to. 
-Ladder packaging is convenient, but is far from being attractive in my opinion. 
And where does this leave us? Well. Let's consider Ladder's price point. $30 for 12 servings comes out to $2.50 per serving. That is okay for a vegan product, but not great. 30 servings gets you down to $2 a serving, but boy is $60 for 30 servings a lot. Especially in this day and age…let's face it you are primarily getting flavored pea protein here. You can find that much cheaper and with decent taste, which is how I would best describe Ladder's flavor. But hey. You won't find another with Lebron's name on it ;)*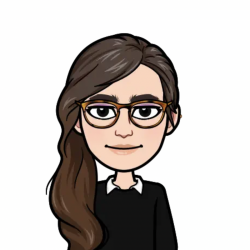 Latest posts by Allie Lewis
(see all)