Because there aren't many reviews of Lecheek Hottie pre workout yet, it was time for someone to step up and give this pre workout a thorough testing. Unfortunately for Lecheek, I'm not who you want testing your women's pre workout when you're entire product is, well, trashy. *sigh*. Negative reviews aren't quite as much fun to write, but hey, sometimes you have to put on your big girl pants and get down and dirty.
I was totally unaware of Lecheek Nutrition until one of my readers e-mailed me asking me if Hottie was a solid product. After a quick google search I was able to glean enough information about this product to be able to answer the question. But after doing all the legwork, I figured I might as well source a tub for myself and get down to business with a review. I'll start with the flaovr recap since that's one of the only bright(ish) spots here.
Lecheek Hottie Flavor Review: 7.5
As amazing as it seems, a 'C' is the highest grade you will see in this review. I ordered both flavors of 'Hottie' so that I could compare and contrast both flavors: 'Forbidden Apple', and 'Pink Lemonade'. 
Forbidden Apple: 5.0
This trashy sounding name has an even worse taste. Think of a green jolly rancher getting dropped in a can of battery acid, and then coated in pure aspartame. That's EXACTLY what 'forbidden apple' tastes like. Its incredibly artifical tasting, sickly sweet, and completely disgusting in my opinion. I would definitely go for the second flavor option- pink lemonade.
Pink Lemonade: 8.0 
It's weird how one product can go from nigh to day from one flavor to the next, but the pink lemonade flavor of Hottie is actually worlds above the forbidden apple. The taste is much less in-you-face, and has a moderately authentic citrus taste. It's still super-sweet, but it's so much more palatable than the afore-mentioned. So if you're wondering what's the best flavor of Lecheek Hottie, the answer is Pink Lemonade. Hands Down. Moving onto the Hottie performance benefits and review.
Hottie Pre Workout Benefits and Performance Review: 6.8
Ok, ok, I know. I'm too hard on some of these products. I guess that's the problem with having tried and reviewed almost every pre workout for women on the market. I'm somewhat of a pre workout snob! Being as it is, Lecheek Hottie was not up to my standards, and to be quite honest, it's not deserving of your hard earned money either.
I took Hottie a total of three times, because I was traveling over Thanksgiving, and did not have access to my (rather extensive) stash of pre workout supps. So I threw my two tubs of Hottie in my checked-bag suitcase that I paid $50 for even though it was my ONLY checked bag (eff flying!), and was on my way. 
Thankfully, the hotel that I stayed at had a pretty ballar gym in it, so I was able to more-or-less stick to my regimen on the road. The first morning I had the entire gym to myself because it was so darn early. I mixed up my first (and last) scoop of Hottie pre workout, Forbidden Apple flavor, into about 12 oz of Cleveland's finest luke-warm tap water, and chugged it down. Well, at first I sipped, made a disgusted face of revulsion, and then held my nose and chugged. Such a pleasant way to start the day! A let a few minutes go by for the marinade process to settle in- which I guess it did. I got an inkling of the beta-alanine tingles, and felt a teeny bit of a caffeine-powered wake-up call in my head. I headed down to the gym area and got to it. 
The workout that followed can only be described as half-hearted*. (where hearted equals assed), and I ended up basically knocking off early. I tried to squat on this stuff, and suffice to say I was let down. The feeling of energy withered away within minutes, and I was left basically with a sober workout. And those are absolutely zero fun. Especially on high-volume squat day. I was very disappointed with the performance on my maiden voyage with Lecheek's Hottie pre workout for women. It literally was awful. The workouts that followed on the next two days were almost equally as bad- but despite being mildy hungover (from Thanksgiving turkey), I actually improved the quality of my exercises by tripling the dosages that I took. Essentially I was trying to OD on caffeine. Since my body is so used to high level of stims, I STILL barely felt this stuff, but I guess there was just enough for me to get through the workouts without falling asleep. Ok so there really aren't many performance benefits with Lecheek's Hottie pre workout. Let's peek under the hood at the Hottie ingredients and see if the supplement facts panel helps us diagnose just why this pre workout is so awful. 
Lecheek Hottie Ingredients: 4.0
You know by now that my supplement facts critiques can be pretty stern. It is my opinion that some supplement companies try and capitalize on an overall lack of knowledge of the consumer and just push out crumby formulas, knowing that the customer doesn't really know what they're getting. I sort of take offense to that, which is why I'm here to guide you with my women's pre workout reviews. Unfortunately for Lecheek, it's going to get awfully rocky. So what's in Lecheek Hottie ? 
The ingredients in the Hottie pre workout are: 
Vitamin A

Vitamin B12

Vitamin C

Niacin

Beta Alanine

Caffeine

Green Coffee Bean

Raspberry Ketones

Tyrosine

Taurine

Leucine

Garcinia Cambogia
Overall not such a bad formula right? Wrong. it WOULD be an OK formula if there actually was any significant amounts of any of these ingredients in it. But is does not. Looking at the label you can see that 85% of the ingredients are all hidden in a proprietary blend that weights in at just over a gram TOTAL. One gram. If you had one gram of EACH of (some) of the above ingredients you might come up with something half-way decent, but I can't let Lecheek get away with such a horrific formula. You also have to imagine that MOST of that 1 gram blend is just beta-alanine and caffeine, so that you 'feel' like it's working. I can tell you from experience- that it does not work. In fact, the workouts that I had with this crap were just downright horrible. Looking at what's actually in Hottie pre workout, it makes total sense why. It's a bad formula and you'll have bad workouts when you take it. Ok time to rip the Hottie pre workout label too.
Hottie Label Design Review: 2.0
I'm giving hottie a 2.0 in the labeling department because the name of this product makes me mad. Hottie?! Hottie??! It sounds cheap and trashy, and is borderline sexist. I haven't come across a worse name since 'Chick Pump'. The color pallete is completely awful and I don't even know who keeps thinking that the only way to market to women is by having a trashy neon pink label. Like. Stop it. Again, borderline sexist. I dislike everything about this label- from the brutal name, to the brutal colors, to the pathetic water splash graphic that does nothing but make it even more generic and bad. I'm sorry but Lecheek really coooked up a loser with Hottie.
Hottie pre workout value and final score: 5.0 F
The Hottie pre workout gets a big fat five from me. A failing grade has never been more deserved than by Lecheek with their first forray into the women's pre workout scene. I'm sure they will realize how bad this prodcut is when nobody buys it, and then seriously re-think what they are doing. You won't find too many Lecheek Hottie reviews because I have faith that my peers are smart enough to know that better options are available. And don't even get me started on the value. Lecheek has Hottie priced at $70 dollars on their website, which is borderline laugh-out-loud hilarity. Do not waste your money on Lecheek Hottie. This might just be the absolute worst pre workout for women ever to hit the shelf.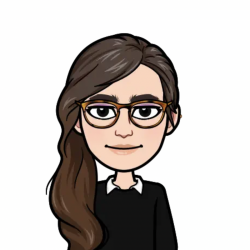 Latest posts by Allie Lewis
(see all)