Liv Body reviews are hard to come by because this brand is just so new, but in this Liv Body review I'm going to do my best to give you an entirely totally entertaining and comprehensive review so that you know every detail about this plant-based Lean Protein & Greens product. In this article we'll cover the Lean Protein flavors, the formulation, and discuss whether the pros and cons combined make it a good value relative to the price. Many of the newest plant-based protein powders have not passed my judgement with flying colors but this Liv Body company MIGHT just be the next great one. Let's begin the Liv Body review and find out if that's the truth.
Liv Body is a BRAND new company that I just discovered from one of my favorite all-time instagram influencers ever- yes, I'm talking about Paige Hathaway. I heard her on a podcast describing this new brand and I was immediately intrigued. I began doing some research on the brand and came to realize that this Liv Body company is actually very legit. They have a full line of products, a super well-made website, and, well, just everything is so tied together and buttoned up that it got me thinking. 
And then it hit me. This is not Paige Hathaway's brand at all. This is, in fact, a secret charade, carefully orchestrated and executed by Bodybuilding.com. 
Call me crazy. But look for an about us page on the Liv Body website. Look for a mailing address. Look for anything that actually ties this to the people behind the scenes making these products. I love Paige Hathaway but there's no way she is the one who did all the product development of Liv Body Lean Protein & Greens. I mean. Look at the website. They even use the same exact color scheme and fonts as Bodybuilding.com. 
Again the fact is that Liv Body is ACTUALLY just Bodybuilding.com in disguise, making a last ditch effort to curate their own line of products that, well, people actually want to buy. After their failed launch of the bodybuilding.com Signature Series (I've reviewed the half-hearted pre workout and protein), I am guessing that BB.com went BACK to the old drawing board and decided they needed to abandon their own name in favor of an entirely new cloaked brand called 'Liv Body', and then team up with these massive names in the industry to create the demand for them. So. Yes, this is Paige Hathaway's brand but mostly it is just Bodybuilding.com's final gasp for air. Kind of sad in a way how far they have fallen. But. That's enough supplement world gossip for now. Let's actually discuss the Liv Body PRODUCT itself and if it's any good. I scooped up three flavors of Lean Protein & Greens from Liv Body and instantly made one shake of each flavor. I'll start by comparing the Liv Body vegan protein flavors first: 
What is the Best Flavor of Liv Body Lean Protein & Greens? 
There are three flavors of Liv Body's plant-based protein. They are chocolate mocha, vanilla chai, and cinnamon coffee cake. I came into the review expecting to enjoy the chocolate mocha the best. but after trying all three flavors, there is a surprising winner for best Lean Protein & Greens flavor. Read on as I describe each of the three flavors: 
Chocolate Mocha: Again, I was expecting to like this flavor the best of the three, but unfortunately, this was a really bad start for my first experience with Liv Body's plant-based protein. My first sip, I literally had a huge chunk of SOMETHING in my mouth. It did dissolve thank gosh, but it was literally so gross. Like a really bitter earth chunk of pea protein or something. I was grossed out. (NOTE: I mixed these shakes in almond milk in a blender bottle so maybe if i used a  blender i would not have had these chunks). But the texture was super chalky. I really focus on both flavor and texture with these proteins and I just don't understand why Liv Body made their protein so thick and chalky. In terms of flavor, I could easily detect some chocolate notes, but as for mocha, there was not a whole lot. It was mostly just chocolate and not very much of a coffee flavor. I think they really needed to ramp up the coffee to make it a true mocha. You also get a LOT of earthy / vegan raw protein flavors in here. You know what I mean? Like you can REALLY taste the pea protein in Liv Body Lean Protein & Greens. Not a great start for the flavor review section here. But. Maybe the other two flavors are better? 
Vanilla Chai: You guys know I used to be OBSESSED with vanilla chai flavors. Like literally my favorite flavor combination ever. But recently I have just had one too many chai latte from Starbucks and it has made me shy away a little bit from those strong clove, cinnamon, spiced flavors. I think the Liv Body chai flavor is actually decent, but it still suffers from the same textural issues that the chocolate mocha flavor has. It is thick, and still has those heavy notes of vegan protein. It is drinkable but not even close to being a positive experience. I would not recommend this flavor of Liv Body either. 
Cinnamon Coffee Cake: The cinnamon coffee cake flavor of Liv Body Lean Protein & Greens is definitely the best. It combines some strong, familiar coffee shop / bakery flavors into one, and somehow it sort of does work. Well. Let's just say that it works better than the other two flavors of Lean Protein & Greens. The cinnamon coffee cake flavor is the best flavor of Liv Body plant-based protein, and does actually give you some nice flavors that mask a little bit of the earthiness. This Liv Body flavor is sweeter than the others, which also helped.
I would give this flavor a 7/10 but overall as a trio these flavors are pretty bad. Let's look at the ingredients in this product now and see how good a product it is on the inside. 
What's in Liv Body Lean Protein & Greens? 
This protein claims to contain all kinds of bells & whistles that set it apart from other similar products on the market. There are the plant-based proteins, and then there are also greens, and probiotics. I was super curious to see if they actually did put a significant amount of greens in here, or if they simply 'fairy-dusted' the product- which means they put a few notable greens on the label, but not really in significant quantities. I'll list out the macros and ingredients and then share my notes on each section: 
Liv Body Macros: 
Calories 140
Total Fat 3g
Sat Fat 0.5g
Total Carbohydrate 5g
Protein 25g
Digestive / Probiotic Blend 2000mg
Superfood Protein Blend 30g
NOTES: So- all of the ingredients are housed in the superfood blend, which contains the following ingredients: Pea Protein, Tart cherry powder, fruit and vegetable blend (apple, kale, broccoli, spinach, carrot, parsley, beet, green cabbage, blueberry, raspberry, strawberry, tomato). And those ingredients all sound nice but going back to what I said about 'pixie-dusting' that is EXACTLY what is going on here with the Liv Body Lean Protein & Greens formula. 
You have primarily a pea protein blend here. And you know how I know that? Because there are 25g of protein listed on this label, and the blend containing the protein is 30g in size. Since Pea protein is around 75-80% protein by mass, you can safely assume that the 'Superfood Protein Blend' contains about 98% pea protein. Meaning very very little superfoods. So. Guys. What you have here is literally just a flavored pea protein, sprinkled with a few 'superfood' powders (parsley isn't even that glamorous of a superfood to begin with) and on top of that this product is marked up like crazy.
So. The formula is equally as unimpressive as the flavors are. Now let's look at the packaging before making our final judgement on Liv Body's Lean Protein & Greens. 
Liv Body Packaging is Awful. 
And I mean awful. I don't usually carve these supplement brands up but. I mean. Come ON. This is just not a good looking protein powder. You have a standard gray jar wrapped in a really pretty ugly label that looks just like every other protein powder made in the last 25 years. I truly do not know how or why Paige Hathaway signed off on the aesthetics of the Liv Body products. They really look bad. And again, the bodybuilding.com stench is all over this thing visually. It has simply terrible colors, the same old fonts we've been seeing for the past 30 years, and just nothing worth praising here. I will give it a 5/10 on packaging. Simply horrid. So. Where does this all leave us? Let's piece together what we've learned about Liv Body in a review summary. 
Liv Body Review Summary
There are three flavors of Liv Body Lean Protein & Greens, and all of them suffer from poor texture. The cinnamon coffee cake flavor is a little sweeter, and more palatable than the others 
The Liv Body formula is simply awful. It is literally all pea protein (non-organic, mind you) with a handful of random veggie powders sprinkled in to create the illusion of a true superfood blend. It's just terrible. 
Liv Body packaging is a fitting cherry on top for the Liv Body vegan protein. It looks like it fell out of a time warp from 1985. Just atrociously ugly. 
Sigh. So. I guess it's time to say what we're all thinking. What you have here with Liv Body is a classic supplement company (bodybuilding.com) using classic supplement company tricks to try to preserve a healthy bottom line. It's sad to see, but at the end of the day, the consumer deserves better than this sad attempt at a modern vegan protein. I highly do not recommend.*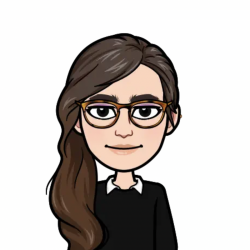 Latest posts by Allie Lewis
(see all)