Bowmar Nutrition Protein Reviews are super hard to find since this brand is so young, but I am so pumped to bring you guys one of the very first ones. In this Bowmar Nutrition protein review, I'm going to dissect this product from the inside out and let you know if it's any good. You guys know I have literally reviewed HUNDREDS of protein powders and I'm super stoked to try out Sarah Bowmar's new line of proteins. In this review we'll go over the flavors (I'll tell you which is MY favorite), the formula, and even the packaging before tying everything together in one comprehensive review summary. If that sounds good to you, let's begin.
Sarah Bowmar is one of the top instagrammers in the fitness game and I actually am a HUGE fan of hers. In the past few months she has launched a brand new line of supplements 'Bowmar Nutrition' and I am literally so pumped to give them a try. Just look at these beautiful flavors! I mean. Listen to these: Blueberry Cheesecake. Hot chocolate. Birthday Cake. Pumpkin Spice. Are you kidding me? Bowmar Nutrition has literally created my dream flavor lineup. I mean. I wonder if this stuff could actually compete with my all-time 'fave protein (Unico APOLLO)… But why don't we just dive right in and I'll tell you if the flavors are just as mouth-watering in reality as they seem. 
What is the Best Flavor of Bowmar Nutrition Protein? 
The best flavor of Sarah Bowmar's protein powder is…wait for it…no actually WAIT for it I'm going to make you wait for it Lol. Come on now you guys know from my other protein reviews that I like to make you earn it. I will go over each of the five flavors and let you know my thoughts on each and then we'll dive into which is the best. I grabbed a 1 pound jar of each of the top five Bowmar Nutrition Protein flavors which is actually really nice because you can try each for a (semi) reasonable price of $35. 
I ended up ripping into the birthday cake flavor first, because, well, birthday cake. Come on. It's literally the best flavor ever when it's done right! 
Protein Birthday Cake: I mixed my birthday cake Bowmar protein into some almond milk and while the texture was pretty good, the flavor was actually a little bit of a disappointment. There is some nice sweetness to it, but the reality is that I did not get very much actual birthday cake flavor out of this at all. I tasted vanilla, and maybe some kind of butter flavor but this was not a very good representation of birthday cake. And certainly a far cry from the ridiculously extra birthday cake shake featured on the label. I will give it a 7/10. 
Protein Pumpkin Spice: I know. Pumpkin Spice in February is not something you see everyday but I went for it. I made the same recipe just one scoop of Bowmar Protein in about 10 ounces of almond milk and went to town in my shaker bottle. Once again the protein did blend together pretty easily. And this flavor was a little truer to the flavor than the birthday cake. The pumpkin flavor was spot-on, as were spices. I really enjoyed that Bowmar put adequate amounts of spice in the bar because it is easy to skimp on the spices! But yeah this flavor was on point. I thought unlike the birthday cake this pumpkin flavor could use a little MORE sweetness, but that is also easy to fix by adding a stevia packet or two. I'll give this flavor an 8/10. 
Protein Blueberry Cheesecake: This flavor was actually unexpectedly fanTAStic. The blueberry flavors were exceptional. Like real New England blueberry. I thought it was so good. Bowmar Nutrition was even able to get some cheescake flavor in here as well, which was, again, very unexpected but very much appreciated. I sort of fell in love with this flavor. Again- just almond milk here does the trick. They nailed the sweetness level too which was cool. Okay. Let's talk about the chocolate flavor now. Hot chocolate, that is. 
Protein Hot Chocolate: This flavor had high expectations to fill, because as you guys know I am the queen of hot chocolate. You get me on a ski mountain and I'm going straight to the lodge for some of that hot chocolate. Those unmistakable Swiss Miss flavors make my heart melt in blissful ribbons of dutch cocoa. Or Swiss Cocoa. Whatever. Lol. So. Did Bowmar rise to the challenge with the hot cocoa flavor? The answer is, well, not really. I think it is definitely chocolate-y, but not really HOT choclate-y, if that makes sense. It was very smooth and had some good sweetness, but, again, this flavor just sort of missed the mark for me because it just didn't really taste like hot chocolate. I'll give it a 7/10. Let's move along to the caramel apple flavor. 
Protein Caramel Apple: This flavor was a total wildcard. I had no idea what to expect with a caramel apple-flavored protein. In fact, I'm not even sure if I've ever even had a caramel apple flavored protein powder. It was a little bit nerve-wracking going into, for that reason. I worked a scoop and a half of protein into about 10 ounces of almond milk and took a big swig. Caramel. Yes. Lots of caramel came through. And a very artificial caramel, at that. But. I guess most caramel has a sort of artificial taste, right? A few more sips later and more caramel for sure, but where is my apple? I literally could not taste the apple flavors. By the very end, I THINK maybe I picked up a little apple but the Bowmar folks really went light on the apple in this flavor of Bowmar Protein. it's a very light caramel apple flavor. Oddly enough, despite it not being a particularly strong apple flavor, I really liked this flavor. I would probably go as far as to say that this was my second favorite flavor of Bowmar Nutrition protein. 
Oops. I said too much! Just kiddingg by now you can tell that the best flavor of Bowmar Nutrition protein is the Protein Blueberry Cheesecake! I was not expecting to fall in love with this flavor at ALL but somehow I ended up absolutely loving it. 
So the blueberry is really quite good, but relative to other protein powders on the market that I've tried, it's hard to place Bowmar. The top few flavors are quite good but are they really on the same level as Ghost, or 1st Phorm, or any of my other best proteins? That is the million dollar question. Maybe we will see Bowmar in the top ten in 2019's best protein powder awards post, that is, well, long overdue at this point. But I should say, Bowmar will only find itself in the top ten if the INGREDIENTS pass the test. So let's dig into the ingredients and check it out. 
What's in Bowmar Nutrition Protein? 
The flavors are important, but more importantly are the ingredients in these protein powders. All too often you will have a reputable brand pump out a generic product with either super cheap ingredients (see the Liv Body protein that I just reviewed) or at the worst, you can even have products come to market with downright DANGEROUS ingredients (see the KINDLE fat burner that I reviewed a few weeks ago). 
Thankfully, the Bowmar Nutrition Protein does not contain any of THOSE ingredients. But it does some very traditional protein powder ingredients. Why don't I list out the macros and then the ingredients and we can go over them from there: 
Bowmar Nutrition Macros: 
Calories 120 
Total Fat 1g
Sat Fat 0g
Cholesterol 32mg
Sodium 36mg
Total Carbohydrate 4g
Sugars 3g
Dietary Fiber 0g
Protein 22g
NOTES: The macros here are very straightforward. Pretty much nothing to report. You have a good healthy hit of protein at 22 grams. Calories are fairly standard 120. The carbohydrates are in check at 4g. Yeah. Pretty solid macros. 
As far as ingredients, there is not a whole lot to hem and haw about either….looking at the birthday cake flavor, for example. You have only a few ingredients. The proteins are coming via whey concentrate and whey isolate (milk). The rest is all for flavoring (with some rainbow sprinkles for some pizazz. 
Bowmar Nutriton Protein Ingredients: 100% Whey Protein Concentrate, Whey Protein Isolate (milk), maltodextrin, natural and artificial flavor, lecithin, sucralose. 
NOTES: Again, not alot to report. I don't like that I see maltodextrin in here, but given that there are 22 grams of protein in each serving, there can't be all that much malto to make it worth worrying about. Okay. So. That's pretty much it. This is a very standard formula. 
Bowmar Nutrition Packaging is Okay! 
If you guys remember WAY back when, I reviewed a few products that the Bowmar team released under the brand name 'Natural Science Creations'. These products never impressed me from an ingredient/effectiveness standpoint, and they looked truly awful- featuring a sort of pseudo-clinical theme that I never quite understood. 
But guess what? The Bowmars seemed to have listened to me because there new proteins looks really quite nice! The birthday cake features all kinds of lovely rainbow graphics that literally make you want to lick the label. And each unique flavor has its own distinct graphics package that corresponds to it's flavor. The caramel apple has, you guessed it, caramel and apple. The hot cocoa has a yummy mug of hot cocoa sitting on the front label. The blueberry cheesecake has homemade cheesecake imagery all over it. I think if I had one critique of the packaging it might be that the flavor graphics are a little TOO bold with the photography, but, I really don't mind it. In comparison to some others I have reviewed it is on the right side of a B minus (that's good- I am a packaging SNOB). Okay. So B on packaging… I think that's it guys! We made it! Let's put together the Bowmar Nutrition Protein review summary. 
Bowmar Nutrition Protein Review Summary
-Bowmar Nutriton Protein comes in 5 yummy flavors. The blueberry cheesecake was surprisingly my favorite
-Bowmar Nutrition Protein is a blend of two different whey proteins (isolate and concentrate), and uses artificial flavors and sweeteners to give it dessert-like taste
-The Bowmar Proteins have photography-centric labels and look handsome, if maybe a touch amateur-ish due to the heavy photographic elements 
Okay. So. That was one of the longer reviews that I've done, but I think it was important to give you guys the full scoop on the Bowmar Protein lineup- especially with the flavors. My favorite part of the Bowmar protein is the broad, and creative menu of flavors. That is pretty neat. My least favorite part of the Bowmar protein brand is the usage of artificial sweeteners, but it's whatever. The price point of $35/$70 for these proteins is a little bit heavy for what thy are, but I'll give Bowmar an 8/10 overall.*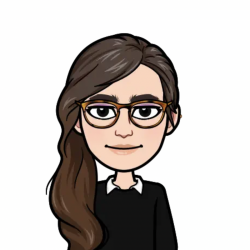 Latest posts by Allie Lewis
(see all)