Momentum Nutrition reviews aren't easy to find out there. I know this firsthand because this a brand that I had almost zero familiarity with up until two weeks ago when my boyfriend gave me a bottle. Naturally I wanted to find some Formula 56 reviews and I couldn't. But yeah. Dave gave me an entire month supply of Formula 56 to try. Now. I know that sounds super rude almost like 'what are you trying to say?!', but seriously he knows how much I love supplements so when he told me he had an extra bottle of Momentum Nutrition Formula 56 my eyes basically lit up with excitement. Free fat burners? That look awesome? Well yeah of course I'm going to be down for that. Super down. Wicked down. I love trying new supplements. So in this Formula 56 review, I'll tell you what I liked and didn't like about the way this product performed. I'll also spend a good amount of time going over the various ingredients and even the packaging before I tie everything together in one comprehensive review summary. I promise I'll keep things light and entertaining. I mean. You guys know how I roll when it comes to fat burner reviews. I have a good time with them. This will be no different because the last two weeks of my life have actually been hilarious and I was taking Momentum Nutrition's Formula 56 the entire time during these last two weeks. So. Are you ready to hear about it? Of course you are. Let's begin.
Formula 56. Sounds pretty serious, right? I honestly was a bit pessimistic going into this fat burner review because the product does remind me a little bit of the Natural Science Creation CUTS fat burner judging from the exterior. But this product performed differently for me. In fact I think this may be a real contender for a top spot in next year's BPW Top Ten Fat Burners of 2017. I really have had nice results in just two weeks while taking Momentum Nutrition Formula 56. Let me tell you what that includes. 
Deos Momentum Nutrition Formula 56 Work? 
I always frame it through this question because that's what EVERYONE who emails me or tweets me wants to know. DOES IT WORK. The answer is literally almost never 'YES' or 'NO' because guess what? 'Work' means something totally different to everyone. Not to mention no product in the entire world works the same for everyone. But here is the 'what' and 'how' that Momentum Nutrition Formula 56 did for me over the past two weeks. The most notable things that will happen, if it effects you like it did me, are: 
Energy and focus ability. I usually don't have much of a problem with my energy levels since I'm practically a live-in resident at Starbucks, but you could say that Momentum Nutrition has really given my the ability to dial in to an even greater extent than before. This product kicks in about twenty-five minutes after you take it, and to me, gives a smooth focus that isn't overly stimulant-feeling or crazy feeling. It's just a nice smooth feeling. 
The second benefit of taking Momentum Nutrition Formula 56, for me, has been that my appetite and overall quantity of food consumed has decreased. It hasn't been like night and day like some of the other fat burners will do, because Formula 56 has not been keeping me from getting my normal amount of meals in the day. But what it has done has made my body need much fewer calories in one sitting. Which is weird, because I'm positive that the amount of calories that I'm burning through has gone up with Formula 56. It has gone up while the food amount has gone down. So. You do the math. Basically that means that my output has increased while the input has decreased. This leads easily into the third benefit of taking Momentum Nutrition Formula 56. 
The third thing that I have noticed while taking Momentum Nutrition's fat burner is that my body has gotten more toned. It hasn't been a super crazy transformation, and you won't see me on Television anytime soon bragging about my incredible transformation. But I can promise you that my trouble areas, which are usually my lower abs and sides and lower back, have all been noticeably improved and enhanced. I think the things that have helped me most with the abs has been the BBG workout program that I started, but I will tell you that Momentum Nutrition's products have certainly helped me get better results from my workouts. I look leaner.
So does Momentum Nutrition Formula 56 work? It did for me. After about 9 days is when I started really seeing changes in my physique. Something to note is that my BF hated Formula 56 but then again he's obsessed with stimulants and this one doesn't have that much of them. Let me show you exactly what IS in this fat burner.
Momentum Nutrition Formula 56 Formula Grade: 9.0
I love this formulation for a few reasons. The first thing is that they don't hide any ingredients from you. Sounds simple right? You would think so, wouldn't you? But this is the supplement industry after all. There are shifts in some of the trends, but really this industry is downright shady. I don't trust almost any of the companies so the ones that do it right have my vote. I think Momentum Nutrition is really small, but one that could stand the test of time because they make nice formulas like this one. Here is the full list of ingredients in Momentum Nutrition Formula 56. 
What I found curious about the formula was just the amount of mood and energy and focus boosters. Well. You know what I actually didn't find it that curious because the main effects that I found when taking Formula 56 were mostly in the mental and energy side. BUT. I also did get some fat loss as well from Momentum Nutrition Formula 56. So the formula is clearly doing much more than just mental enhancement.
Looking at this ingredient list, a few things stand out. The first is the amount of caffeine at 250mg. That's not a small amount, but I've also seen much higher. I think It's a good amount especially when combined with the L-Theanine, which gives a good focus element. I've never really been a big fan of Forskolin, but the stuff might be doing more than I think when it comes to fat loss. I just always associate that ingredient with men's health.
The other ingredients basically are all geared towards enhancing metabolic rate, and complimenting the synephrine. Those ingredients include the Naringin, the hordenine, the hesperidin, and of course synephrine itself. What I like most about this quartet of ingredients is the science behind it. You won't find a more sound ingredient deck when it comes to research. I really like Formula 56 for the amount of clear research that has been done to create the formulation. I give it a 9 out of 10 on this criteria. Let's talk looks. 
Momentum Nutrition Formula 56 Packaging Grade: 7.8
I have to dock Momentum Nutrition just a little bit on the packaging because I think they have boring packaging. But. I would not be at all upset if you wanted to fight me on this. Just because I prefer loud and in-your-face doesn't mean that it's necessarily the 'right' packaging. I think design and looks come down to the eye of the beholder. But since I am the beholder, and this is my Momentum Nutrition Formula Fifty Six review, you are going to get MY opinion and verdict on beauty.
And to me, white on white with gray and blue accents is not beautiful. It looks too clinical. It looks too much like NSC CUTS, which I legit hate. I think the products that look like they belong BEHIND the counter at GNC instead of in FRONT of it, should only be BEHIND the counter. It's like. Who are you trying to fool? I'm not saying that Molecular has gone as far as the likes of Natural Science Creations or others, but really I'm not very fond of this style. The background is an awful half-tone / gray dot thing that is just an after-thought. The only cool thing about the way Momentum Nutrition Formula 56 looks is the font that they use for the letters '56' on the front of the product label.
Listen. This is a baby company still and they have some growing up to do. The first stabs at anything are going to be a work in progress. Let's just wait and see what Momentum comes up with next with their packaging. I want to see these guys at my Nutrishop and I think to really compete with the big dogs they will have to spruce up and refresh the aesthetic. So. Get it done Momentum Nutrition!
Momentum Nutrition Formula 56 Review Summary
Momentum Nutrition Formula 56 Performance Grade: 8.7

Momentum Nutrition Formula 56 Formula Grade: 9.0

Momentum Nutrition Formula 56 Packaging Grade: 7.8

Momentum Nutrition Formula 56 Value Grade: 8.9
At just a touch under $35 per bottle, I'm basically a fan of this pre workout from start to, well, almost finish. The packaging stinks but they're going to work on that. I'll give them the benefit of the doubt. But hey. Guys. Girls. This product is really well made and well-balanced. Give Momentum Nutrition Formula 56 a try! Tell them Allie sent you.*
Momentum Nutrition Formula 56 Final Review Score: 9.3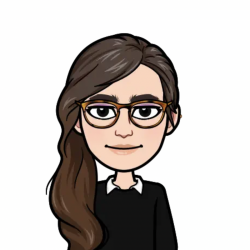 Latest posts by Allie Lewis
(see all)