Nugo Nutrition Stronger Bars
I came across Nugo on Twitter. I was discussing my last protein bar that I reviewed – the Larabar – when my twitter friend @nikesoverheels reccommended the Nugo bars. She reccommend them after I had mentioned that the mighty Quest bar was my favorite. @nikesoverheels then brought the Nugo bars, and brought up that Quest bars are pretty expensive. More on that later- but the awesome thing was that Nugo was listening closely enough to take note of our Twitter conversation, and send me a few samples of their Nugo Stronger bars to try! I appreciate a brand that takes action and really interacts with people on social media, so I knew I had to give them a review. So let's get into it!
Flavor: 8.7
I'm going to go into all the delicious details of all three flavors- but i want to open my flavor review with an overall statement of flavor-success. Nu go put forth a strong effort with their flavoring. Coming up with innovative flavors without sacrificing the integrity and 'natural' composition of their product is a real challenge- but I think Nugo pulled it off with all three flavors that I tried. 
Cookies 'n Cream: 9.3
This was my favorite of the three flavors. It had that nice creamy layer on the top like you get on the Nature valley 'yogurt' edition bars (but with like half the sugar of those), plus it had really nice chunks of chocolate to give you the balance between creaminess and chocolatey. The million dollar question is – which is better? This, or Quest bar cookies n cream? For me personally, it's a toss-up. The Quest has more creamy, while the Nugo has more chocolatey. In my opinion neither of them really tastes like an Oreo cookie, but that wasn't the expectation. I love Nugo's Cookies 'N Cream flavor and would highly reccommend it. 
Carmel Pretzel: 9.1
Carmel Pretzel was a flavor that really took me by surprise. I'll admit that I was not very optimistic heading into this sampling, because I've never been too crazy about using pretzel as a mixin. However, Nugo put together a winner with their carmel pretzel flavor. The meat of the bar itself had a really smooth and non-overpowering carmel flavor, while the pretzel chunks on the top layer added a nice contrasting texture and saltiness to offset the sweet of the carmel. I truly enjoyed this flavor and may have to order myself a box. 
Peanut Cluster: 8.8
The 'bronze' medalist of the lot was the peanut cluster. By no means did I dislike the peanut cluster flavored bars, but they just were not my favorite of the lot. If I had one reccommendation to Nugo- it would be to evolove the the peanut cluster flavor into a chocolate peanut butter. Every protein bar in the world offers a choco-PB flavor, but there's good reason for it- EVERYONE loves that classic choco+PB! And by everyone I mean especially me, so please Nugo Nutrition, make a chocolate peanut Butter flavored 'Stronger' bar! Thank you 🙂 
Nutrition Profile: 10
By far the best part of the Nugo Stronger bar has to be the macronutrient profile. As someone who keeps track of her macros and tries to hit very specific goals with them, this was my favorite part of the bars. I must say that these bars are not for everyone. If you are someone who is trying to lose weight rapidly- these bars are almost certainly not for you. And even if you are a casual fitness enthusiast- these STILL might not be for you. Here's why. These bars contain 300 calories. That's essentially a meal in a bar. So you want to either A. use it as such, or B. Be someone who follows either a VERY high-intensity workout program OR works out very frequently (which is me 🙂 ). On top of that- I am in a muscle/weight-gain cycle, so these bars help me get just above my caloric expenditure.
In addition to be one of the higher calorie bars (about 50% more cals than Quest), these also come with a decent amount of carbohydrate- weighing in at 37 grams. Of those 37 grams- 12 are from sugar. This is not horrible, considering that many protein bars can include around 20 grams. I don't really have a problem with the sugar, especiaily considering the alternatives. I mean- at the end of the day the thing has to taste good, and that means it needs some sweetness. So either you put some real sugar in it (which Nugo did via agave syrup), or, you fill it with acesulfame-K and sucrolose, or you fill it with 25 grams of sugar alcohol. I'm not crazy about EITHER of those alternatives: ace-K and sucralose are the most artificial creation of all-time, while sugar alcohol makes me feel sick in higher quantities (like they are in some Quest bars). 
The final touch-point on the nutrition profile is the protein. The amount is 27 grams, which is a solid amount. It's pretty in-line with the percentages increases in the other macros, so to see that the protein level is also higher is a good sign. As for the protein sources- I have mixed opinions. It looks like the protein is derived from a few different sources. The first on the list is whey- which i love. This fast digesting protein makes it a great fit for people who lift and do resistance training. The second source is rice protein- which I'm not as fond of since it has a less desirious composition of the essential amino acids in comparison to a meat or diary based protein. At this point I would be nit-picking. Plus, the whey is listed first anyways, so it (should) be dosed in a higher amount than the rice. 
Packaging: 9.0
A final point of scoring has to be on the packaging. If you've read my reviews before, you know I appreciate a great package. I have to give Nugo an A minus for their packaging. It is really pretty good. I appreciate that they have unique color schemes and graphics for each flavor, and also appreciate that they have a real product image on the label, as oppose to some phony stock graphics of the flavors that are supposed to be in the product. I also think the designer did a nice job with the font selection. The word 'STRONGER' really invokes a strong emotion, and is a great fit for the product. 
Overall Score: 9.2
In summary, I have nothing but good things to say about Nugo stronger. I will say they are slightly more expensive than others, but you have to keep in mind that they did not cut any corners on this product- it really is of high quality. AND, as you can see from reading the nutrition facts on these- it's a LOT of bar for the buck. If you want a great tasting bar with solid macros- here's all the information on where to buy them. Or, Check out Nugo's site for more information: they make a wide range of bars for different fitness and health goals. 
Special thanks to the Nugo team for giving me the opportunity to sample their great products- thanks NUGO – you have made a believer out of me 🙂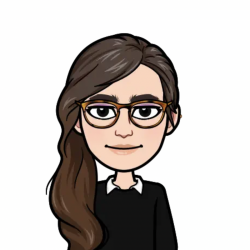 Latest posts by Allie Lewis
(see all)