Hydroxycut SX-7 reviews are pretty common. But not on this blog. I started this blog a few years ago to give my readers some ideas on what pre workout supplements might work best for them. I've had several fans ask me if I would consider branching out into other areas and adding some other types of products to my review site, and although my site IS called bestpreworkoutforwomen.com, I thought it was a really good idea, and would give me a chance to try some awesome new products while providing some important feedback to my readers. You will two new exciting sections to BPW4W in the coming weeks- one of which is our new diet pill review sections. As the debuting review in the diet pill sections, I am so excited to give you my Hyrdrocut SX-7 reviews.
Hydroxycut SX 7 Effectiveness: 
I'll start with a quick rundown of how I'll be doing all my diet pill and fat-burner reviews. I'm going to follow the instructions of each diet pill for two full weeks, and try my hardest to keep my diet and exercise routines the exact same. This should give me the best chance to determine what effects the diet pills are having on my body. 
Hydroxycut was definitely the right choice for me to start off my diet pill reviews, in the ULTIMATE quest to find out what is the best diet pill for women. I know the market is completely saturated with fat burners and diet pills so to find the one that works best is going to be challenging. Hydroxycut has somewhat of a choke-hold on the industry, so I knew it would be a good jumping off point. 
My initial impressions of Hydroxycut SX-7 are that it is a really strong product. I did my two week cycle, and I have to say I noticed some results. Mostly in my arms and legs, and also some new cuts in my abs. But I want to emphasize that you are most likely going to see the biggest changes with your legs. I was getting some really awesome outer-thigh seperation, which is usually a real challenge for me. The other thing that was a totally welcome surprise was that the effects hit my shoulders nicely. The definition between where the outer shoulder muscle comes down to meet the bicep and tricep was turning into a really nice deep cut by the end of week two. 
Without having anything to compare it to, it's hard to really judge how good this fat burner is- especially since I've never tried any other product of this kind before. I few other quick notes:
I did not really feel any jitters during my run with the product

I felt like I was energized and alert without crashing, even with the stims in this product

My workout intensity was marginally lower when I took Hydroxycut SX-7, and could've been because of the ebb and flow of the caffeine rush when I was taking the diet pills 
Packaging: 
As you know as a reader of my reviews, I am a huge fan of good design and packaging. With that in mind, I have to give Hydroxycut SX-7 about a B-minus on their packaging design. I'm much more a fan of the products that go with a matte look, or something slightly more understated. I think that's because I'm always sort of tentative with the fat-burning products and tend not to trust them very much. The packaging could have gone a long way to put my mind at ease when ingesting these pills, but unfortunately, Hydroxycut sort of dropped the ball here. The shiny red elongated tub with the holographic elements and the silver lid is just too commonplace for the supplement industry, and it invokes, at least to me, the throwback 'wild west' days of the supplement industry, where the companies would put anything and everything in their products, regardless of safety or efficacy. Now I know there are probably all kinds of reasons why red was chosen (doesn't the human eye naturally attract to it?), but still, I wish they had gone with a more trustworthy packaging design. 
Ingredients: 
Here is the ingredient/supplement facts panel for Hydroxycut SX-7. It contains some fairly standard ingredients for the purpose of fat oxidation and fat burning- including a super heavy dosage of green coffee bean extract. This ingredient was made famous on the Dr. Oz show, who heralded it as a 'miracle supplement'. After taking my two-week cycle of Hyrdroxycut SX-7, I would kind of have to agree with him. The other ingredients include caffeine, as well as yohimbe, which is a mild stimulant similar to caffeine, that is a beta 2 antagonist. I personally am not a huge fan of yohimbe because it sometimes upsets my stomach, but I didn't really have any of this effect while taking SX 7 Hydroxcut. Other ingredients include raspberry ketones (another Dr. Oz find circa 2007), which sounds nice but has essentially been disproven as a fat burning ingredient. One of the more interesting ingredients in this formula is myristica fragrans seed extract- an ingredient that Muscletech states is derived from nutmeg, and 'contributes to the sensory experience' –whatever that means! I didn't really 'feel' this ingredient especially since I wasn't sure what I was supposed to be feeling, so I think this is an example of an add-in that is just for show and marketing. 
Summary: 
Overall, my reviews of Muscetech Hydroxycut have been positive. I got some really strong results from this diet pill, without sacrificing any workout quality, and without having any crashes or stimmed-out feelings. While I'm not always a fan of Musceltech and their products, I have to say that SX 7 really is a nicely constructed product. The one issue I DO have with it (other than the rugged packaging), is that it's pretty darn expensive. If you go the GNC route, you're going to drop $85.00 – even with the gold card discount. Taking into consideration that Hydroxycut SX 7 probably costs like $4.00/bottle OR LESS to product, it makes it pretty difficult to fork over a hundred bucks for it. That being said, it IS hard to argue with the strong track record and performance of this product- so the question just becomes — what are you willing to pay for some extra defintion and muscle tone? I know my price, and to be honest it's higher than the cost of a bottle of Hydroxycut SX 7 🙂
Overall Score: 8.9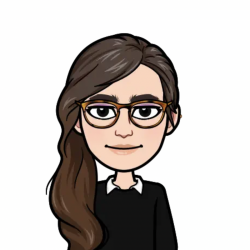 Latest posts by Allie Lewis
(see all)