Oatmega Bars rock. In this Oatmega Grass Fed Whey Protein bar review I'm going to tell you why I'm literally in love with these amazing and delicious high-protein bars. I'll tell you all kinds of things in this super entertaining fit Life Allie review, but the most important thing that you will learn from this in-depth article is the question that has probably been on your mind since you started looking for Oatmega Reviews- and that is: "What's the best flavor of Oatmega Protein Bars?". Well guess what? You are in luck. I've tried three of these delicious bars and will be able to speak very confidently to this question. In this Oatmega review I'll go over not just those three flavors that I've tried but also such important questions l like what ingredients are in here, and of course how sexy the packaging is. Yes, you're going to get a full packaging overview in which I break down these protein bars from a visual standpoint as well as the taste. You are really getting a full 360 degree view of these protein bars from my review, so get so excited for this review- because I know I am. Let the Oatmega Bar Review begin!
Oatmega says 'Nutrition Shared' right there on the label. As with all successful 'healthy' snack bars these days, Oatmega as a company has a bit of a cause marketing component to it's business model. For those of you who are unfamiliar with the term- cause marketing refers to the practice of pretending to be in business for some other reason than making tons of money to buy nice things with. Just kidding. They really care…right? I have my doubts, Lol. But the textbook case of this is the world famous KIND bar- the candy bar company that exemplifies cause marketing to a T. These bars are not terribly healthy, but I believe they sold more bars than Snickers last year by creating the illusion of health and giving a care. But anyways. I'm already way off track! Let's talk about the bars in question- some of my favorite new bars on the market, Oatmega Bars. Let's do this review backwards and talk appearance, then ingredients, and close with taste. Sound good? Thought so. 
Oatmega Grass Fed Whey Protein Bar Packaging Grade: 9.0
We already got into this a little bit in our discussion of the 'nutrition shared' thing above. This little sub-heading really speaks to the the overall branding and 'feel' that you get from these bars. The wrappers on the bars is a super-high-quality matte paper-like texture that immediately conveys health and quality. The material is the first thing you notice when you pick up a product- even IF the visuals seem to take center stage. It's the feel in your hands that tell you what you really need to know about any product. That's why the substrates of the wrapper matter. And that's what Oatmega clearly knows. The wrapper is easy to open so you can get these tasty treats in your belly as soon as possible.
The next thing I want to discuss is overall excellence in copy-writing. The name 'OATMEGA' is a clear indicator of oat content (always a healthy perception associated with oats, which is good), and then 'omega' as in 'omega-3' another incredibly powerful health ingredient. More on the ingredients later though. After the name, you ave the 14 grams of protein callout, with the fancy little plus sign as the 'O' in protein. It's a small but powerful little bit of flair that is consistent for all the different flavor designs.
Speaking of flavor designs- that's my favorite part of this packaging. Everything is consistent except each flavor has it's own secondary color. Brown for brownie. Orange for chocolate peanut butter. Pink for white chocolate raspberry. Yellow for lemon chia. Beige for vanilla almond. Blue for blueberry. It's super well done. Each color is striking and looks awesome next to the brands primary brown shade. Whew. I could talk about packaging all day, but let's break down the ingredients before I get TOO carried away.
Oatmega Formula / Ingredient Grade: 9.7
This is one of the highest grades I've EVER given out on the formulation because I really think this is a healthy food product. So many of these bars are either so artificial and synthetic that it's hard to REALLY feel good eating them. Case in point, the absolutely delicious Musclepharm Combat Crunch Bar. I could eat ten of these in one sitting, but at the end of the day I know it's some sort of super-synthetic science experiment. It just CAN'T be that good for you. And the same goes for everyone's favorite Quest Bars. 
But Oatmega Grass Fed Whey Bars are different. The best thing about these bars are the nutritional profiles. Like I said, some bars are super synthetic, and then even those that ARE  natural, like Good 2 Go, are made from whole foods, but just use so much sugar that it's still hard to feel good eating them. But look at these macros, and then look at these ingredients and tell me these aren't an awesome balance: 
MACROS: 
Calories: 190
Total Fat: 7g
Sodium (salt): 120mg
Sat Fat: 2g
Sugar: 5h
Fiber: 7g
Protein: 14g
INGREDIENTS:
Grass-Fed Whey Protein
Chicory Root Fiber
Gluten-Free Oats
Organic Cane Sugar
Organic White Chocolate
Organic Cocoa Butter
Organic Milk Powder
Organic Brown Rice Syrup
Fish Oil (anchovy, sardine, tilapia)
Almond Butter
Sea Salt
Monk Fruit Extract
Wow. Just wow. I love these ingredients so much that my mouth was watering just typing those out! And the macros are pretty solid, aren't they? Sure they are more calorically dense than a Quest bar, but I think alot of it is because of the healthy fats in here (and fats are more calories than carbs). I know the fish oil sounds weird in a food bar, but don't worry, you can't taste any fishiness in there. They are 100% delicious and good FOR you. I also love that the use grass-fed whey protein as a super clean protein source. It does rule them out for people who are dairy-free though. But. More for you and me right? Lol. Alrighty- let's get you some info on the TASTE. 
What's the Best Flavor of Oatmega Bar? 
I have been lucky enough to try three different flavors of the Oatmega bar. These bars taste phenomenal and I am actually pumped to try all the other ones. The lemon chia in particular has caught my eye and I bet the Brownie flavor is unbelievable as well. But let me tell you which is my favorite among the three that I HAVE tried thus far. 
Chocolate Peanut Butter:

Such a surprise, right?! Allie Lewis picking the Chocolate Peanut Butter AGAIN. Lol. Whatever. Give me a break. It's the best flavor combination in the world and I'll stand behind that statement until the day I'm pushing up daisies. (Bury me with a Reese's Bunny Rabbit and I'll be happy for eternity). Now. Don't get your hopes up thinking that the OATMEGA Chocolate Peanut Butter bar tastes as good as a Reese's, because it doesn't. But I'll tell you what- these bars are so freaking healthy and taste so freaking good that I would HONESTLY grab one of these before a Reese's. You get 90% of the flavor enjoyment with NONE of the guilt of candy. It's amazing. It's sweet, has good peanut flavor, and little textured bits of cacao to please the texture gods in your mouth. This is my favorite flavor of Oatmega Protein Bars so far.

 

Vanilla Almond:

If the the Chocolate Peanut Butter is a perfect 10, than this flavor is a perfect 9. This flavor has wonderful consistency, and the same level of bold flavor and sweetness as the chocolate. This is the flavor that I prefer earlier in the day, almost like a mid-morning snack. There isn't the same texture in this one since it doesn't have chocolate bits, but I really do enjoy it just the same. One thing I've noticed in this flavor is that the vanilla flavors are incredibly bold. Sometimes the vanilla gets washed out, but Oatmega Grass Fed Whey Bars team made sure that each bite gives you all the creamy, almost spicy-ness of a true vanilla. It's fantastic.

 

Blueberry Crisp:

Nobody loves blueberries more than black bears in Maine. But I swear I WAS a Maine Black Bear in another life- so it should come as no surprise that I truly enjoyed this flavor. Unlike most blueberry flavored health products, this one doesn't have that corn-syrup, artificial blueberry taste that you often get from blueberry flavored bars. This one has really natural notes and really authentic tartness like you find in a fresh-picked blueberry. I bet that's why they named it 'wild blueberry' crisp. It's super real tasting and I love it. Just not as much as the chocolate or vanilla. But it's still an 8.8 out of 10.

 
So hopefully that gives you a good idea of how these protein bars taste. Oatmega has done such a nice job on flavoring that I want to kiss their product developer. And ask him for some Perfect Cookies to review. Hm.. now there's an idea. Who would like to see some cookie reviews added to the site? (All hands up!)
Oatmega Protein Bar Review Summary
Oatmega Protein Bar Flavor Grade: 9.7

Oatmega Protein Bar Packaging Grade: 9.0

Oatmega Formula / Ingredient Grade: 9.7

Oatmega Protein Bar Value Grade: 9.4
The combination of taste, value, appearance, and overall amazingness of Oatmega Bars have earned a near perfect score of 9.8 out of 10 in my book. I honestly think these are the best protein bars on the market right now.*
Oatmega Protein Bar Final Score: 9.8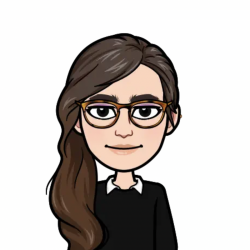 Latest posts by Allie Lewis
(see all)