My Idealfit IdealLean Pre Workout Review is going to be amazing. This is a product that came to my attention on Instagram, and I'm thrilled to get this one posted as my final pre workout review before I release my official BPW Top Ten list of 2016. Hard to believe that this is the fourth rendition of the BPW Top Ten list. I'm very interested to see if Idealfit can be that magical pre workout for women that makes it's way into our acclaimed Top Ten. In this pre workout review, we are going to go in depth on the Idealfit pre workout to determine if it's worth a shot. I'm literally amazing at pre workout reviews. That comes after you've done about, well, a few hundred reviews like I have. You start to get pretty good at it. Here's how I do things. I'll start with an Idealfit Pre Workout flavor grade to let you know how the product tastes. I'll continue on to a flavor section where we'll chat about the ingredients in Idealfit pre workout. This one is critical- especially if you are new to the pre workout scene. I'll conclude with some entertainment- we'll discuss the product packaging and determine if this design is a success or failure. So if you're' ready, I am too. Let's crank out a sweet review on Idealfit IdealLean Pre Workout.
Idealfit will pop up every now and then on my Instagram- where I spend most of my time when I'm on my phone. AKA way too long. One of my favorite fitties that I follow on snapchat even said in one of her posts that she liked Idealfit even more than the ATHENA pre workout- which as you know, has been my go-to for months. So I knew at that point that I HAD to try the IdealLean pre workout. Lol. But I actually started following Idealfit way back in October when I learned of their first product- the Idealfit IdealLean protein powder for women. As you know from that IdealLean Review, I called it the 'blandwhich of protein powders'. That's a very weird way of saying that basically it didn't impress me much. There just wasn't anything distinctive or delicious about it to keep me coming back. But this pre workout looked like it could be a different story. Let me tell you what I thought of it, starting with flavor. 
Idealfit Women's Pre Workout Flavor Grade: 8.5
They are actually SOLD OUT at the moment, but luckily for me, one of my BFF's is a super loyal Idealfit fan, and had BOTH flavors of this pre workout. (That's actually why I'm doing this review- because it was so available). I love when review ideas just fall into my lap. Lol. But yeah, I was lucky to be able to try both the Watermelon Ice AND Blue Raspberry flavors. Sometimes these pre workouts have one flavor that is WAY better than the other, and sometimes they all sort of taste the same. But I was super curious to see if there were significant differences. Let me tell you my thoughts on each flavor of Idealfit IdealLean Pre Workout for Women: 
Watermelon Ice: This flavor is super refreshing, and I think it would be even better in the Summer months. This flavor reminds me somewhat of those funky new Watermelon water drinks at Whole Foods now. It actually tastes alot like real watermelon. I really don't know HOW they are able to get those sort of super-authentic fruit flavors into a powdered drink mix, but by looking at the ingredients it looks like they use some artificial flavors to get it. This flavor tastes light, refreshing, and is very gentle in the sweetness department. I would give it an 8 out of 10 because I think it really would benefit from just a bit more sweetness. I do have a massive sweet tooth though, so if you are normal, this might be plenty sweet enough. 
Blue Raspberry: The Blue Raspberry flavor of Idealfit Pre Workout for Women is a little more potent in the flavor department. I made sure I was using the same amount of water in each one, so it's definitely a reality of each flavor that they do vary a little bit in terms of flavor potency. This blue raspberry hits you right in the taste buds from the first little sip. I think I do prefer it more, even though blue raspberry is not typically one of my favorite tastes. It's tasty though. I would give this flavor an 8.2/10. 
In summary, the flavors here are average. For a product that uses artificial flavors and sweeteners, I wish they were a little more on point than they are. They've done a good job, but not a great job. Overall I will give the Idealfit IdealLean Pre Workout for Women an 8.3/10 on taste. Not a bad start. Let me now tell you how the product performs in the gym. 
Idealfit Pre Workout for Women Performance Grade: 8.5
My friend and I each took 1.5 scoops of pre workout prior to a relatively intense gym session consisting of our own little mini-cycling class followed up by a dumbbell circuit. I'm that chick that always thinks she can mix her cardio and resistance training and get the benefits of better muscle tone AND weight loss. I'm no expert, but I'm pretty confident it doesn't work like that. Never hurts trying though. 
We took our pre workout about 20 minutes before our buns hit the bikes. By the time we were in the saddle, I could feel the beta-alanine tingles mixed with some caffeinated energy coming over my mind and body. As our private lesson began (yeah, our friend is a Soul Cycle Instructor!), I could feel the IdealLean Pre Workout start to really kick in. My body should have been WAY more tired going into the last 20 minutes of a SUPER ambitious cycle that had WAY too many interval sprints sprinkled in. But our friend knew we were all hopped up on pre workout so he totally put us through the paces. I must say I was beat by the end, but I could tell that the pre workout had helped me endure the challenge. My focus and energy were boosted, as was my endurance. I don't know that any of the three were dominant, but it's more like all three were elevated to a similar degree. 
As Alex and I moved along into our resistance training, I could feel the pre workout was beginning to wane. Now. Keep in mind we didn't even START lifting until like 75 minutes after we finished our last sip of Idealfit pre workout. Not many pre workouts are going to last you that long. But I HAVE had some pre workouts that can last me well into a second hour of training. So what I'm going to say is the only weakness of Ideafit's IdealLean pre workout is that maybe the effects leave a LITTLE bit too soon. But other than that I really like how this pre workout performs. Let's break down the supplement facts and see what's going on behind the scenes of this pre workout. 
Idealfit Pre Workout for Women Formulation Grade: 8.4
This pre workout performed in a very balanced fashion for me, and when I took a long hard look at the ingredients contained in here, it all made perfect sense. The formulation that Idealfit came up with is very nicely composed and balanced. It's a non-proprietary blend with a couple nice additions that women will appreciate. This is a creatine free formula that I think lends itself nicely to cardio more than resistance training- which is consistent with what I personally experienced in the gym. Let me list out the ingredients for you and then call out any high or lowlights of the ingredients: 
Vitamin C
Vitamin B1
Vitamin B6
Niacin 
Vitamin B12
Calcium
CLA
Green Tea Extract
ThermoDiamine (98% Evodiamine) 
Citrulline Malate 2:1
Beta Alanine
Betapure Betaine
L-Tyrosine
Agmatine Sulfate
Choline Bitartrate
L-Theanine
Caffeine
L-Norvaline
Bioperine
As you can see from this list of ingredients- it's comprehensive without becoming too diluted. I like the L-Theanine, though it might be a little overdosed at the expense of losing some of the 'edge' off of the caffeine. I think Bioperine is a good ingredient to help with absorption, although astragalus is a better play in my opinion. 
One ingredient that Idealfit uses that you don't often see is ThermoDiamine, which is actually Evodiamine. Evodiamine is supposed to inhibit the fat uptake of cells, which is why it is housed in Idealfit's 'IdealLean Fat Loss Blend'. 
The reason why I'm not awarding this pre workout a little bit higher of a grade is because I don't necessarily believe that CLA belongs in a pre workout. Or really the evodiamine either, for that matter. I'd rather have Idealfit use that space in the formula to further boost my workout performance. Let's be real- using fat burning ingredients in your pre workout isn't going to do anything for you. It's just a little bit gimmicky. But it's not like they make that the main selling point of the product or anything. I'm ok with it. Let's talk packaging now. 
Idealfit Pre Workout for Women Packaging Score: 8.0
Idealfit didn't really blow me away with the way they dressed up their protein powder, but maybe I would find the protein a little more stylish? Maybe? Meh. Not really. They've gone with the 'good old' black and hot pink that SO many sports nutrition companies have in the past. I suppose it works out for them, but really I'm not a big fan of the way these products look. The Idealfit women's pre workout utilizes a glossy black jar, covered by white and pink text. What I do like is how they've made the flavor very obvious. The watermelon flavor screams 'WATERMELON' at you- and features two big, juicy slices of fresh-cut watermelon along with a (sort of ugly) splash of pink liquid- supposedly Watermelon Juice. The Blue Raspberry flavor does the same thing. The raspberries are little too blue though. And the liquid is similarly ugly. But now I'm getting a little unreasonable. They look fine. But fine is what your boyfriend says when things are anything but. I'm not a big fan of this product aesthetically. Not going to lie. I'll award it a passing grade, but only because I'm in good spirits. Let's wrap this review up. 
Idealfit Pre Workout for Women Review Summary
Idealfit IdealLean Pre Workout Flavor Grade: 8.5

Idealfit IdealLean Pre Workout for Women Formulation Grade: 8.4

Idealfit IdealLean Pre Workout for Women Performance Grade: 8.5

Idealfit IdealLean Pre Workout for Women Packaging Score: 8.0

Idealfit IdealLean Pre Workout for Women Value Grade: 8.9
All things considered- I will give the Idealfit Pre Workout a passing mark of approval from the BPW. It's not my favorite pre workout on the market by any stretch of the imagination, but it's a nicely balanced product that has a real shot of making it into our Top Ten this year. Go ahead and give it a try.*
Idealfit IdealLean Pre Workout for Women Final Review Score: 8.9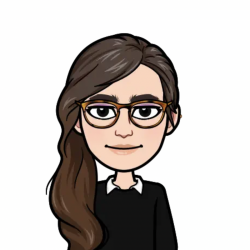 Latest posts by Allie Lewis
(see all)