Optimal Alpha Vegan Protein Powder is an interesting protein powder and I'm glad I am one of the first to review it for you guys. I've definitely been on a Vegan protein powder review kick and so it only made sense to keep this thing rolling for you guys. In this Optimal Alpha Alpha Vegan protein powder review, you're going to hear a LOT about this protein powder. You're going to learn all about the two flavors, which are natural chocolate and the natural vanilla. I'll tell you which of them I liked better. I'll also talk to you a bit about the nutrition facts and what is actually in this protein powder. If that sounds like what you're here for, why don't we just get this review started.
Optimal Alpha Vegan Protein comes to us as part of the 'I'm So Alpha' line of products from buff Instagram influencer Mike Rashid. I have been aware of Mike for quite some time now, and so I was really interested to learn more about his products and what they had to offer. Since I have been getting SO many requests for Vegan protein reviews lately, it only made sense for me to start my ImSoAlpha review section with their Alpha Vegan protein. Let's talk about the flavors first. 
Does Alpha Vegan Protein Taste Good? 
Alpha Vegan protein has a very interesting taste, I'll lead in with that. I think that the chocolate flavor might be a little bit SWEETER unlike the last vegan protein I reviewed which was the Primal Fuel product from Primal Kitchen. I really thought that product's chocolate flavor needed more sweet. But Im So Alpha Alpha Vegan Protein has the chocolate flavor featuring more than enough sweetness. 
Most times these Vegan protein powders have almost NO flavor, but that's another thing that I think Primal Kitchen has done well. They've managed to pack a tremendous amount of flavor and sweetness into Alpha Vegan protein. The thing is, I'm still not convinced that it is the RIGHT flavors and sweeteners. I found the chocolate flavor in the natural chocolate flavor to be very vague, and very thin in a way. It was prominent, but just not the exact chocolate flavors that I would've used. So in that regard, I am a little hesitant to say that this is a top performing vegan protein from a taste perspective. 
The Natural Vanilla flavor of Optimal Alpha protein also has plenty of SWEETNESS, but once again seemed to sort of lack a real identity in terms of what type of vanilla it really is. To me it was rather generic and despite the sweetness, was just not the flavor that I would want to drink every day. The last thing I should point out regarding the Alpha Vegan taste is that there is definitely a potent aftertaste that is ever-present in every sip. And it's NOT a good one. It's incredibly bitter to be honest. Not super pleasant. So overall I would have to give Alpha Vegan a 7.8/10 on flavor. It is sweet, but the flavors are not that great and then there's that bitter aftertaste. If I had to pick the best flavor of Alpha Vegan though, it would be the Natural Chocolate flavor. Ok. Let's move on to the formulation and look at what's actually in Optimal Alpha Vegan protein. 
What's in Alpha Vegan Protein? 
The Alpha Vegan protein is rather standard when you look at the ingredients in it. It is mostly a pea protein isolate powder, surrounded by a handful of other ingredients that give it some variety. The thing is, we don't actually know how much of each of the other protein sources are in Alpha Vegan protein since it's enclosed in a proprietary blend. But. Let me list out the Im So Alpha Vegan protein ingredients and then we can break things down further. 
Optimal Alpha Alpha Vegan Ingredients:
Pea Protein Isolate (guessing this is like 90% of the formula)
Cranberry Seed 
Chia Seed
Sacha Inchi Seed
Leucine
Isoleucine 
Valine
Glutamine
Enzymes
Like I mentioned, the pea protein is most likely the key component of the Alpha Vegan protein. I think the inclusion of those extra BCAAs are what give this vegan protein powder a somewhat bitter (okay VERY bitter) aftertaste. So it's sort of a double edge sword. The added BCAAs give this Vegan protein more muscle-building 'pop', but they also make it one of the worse-tasting vegan proteins I've had in recent weeks. And I've had some bad ones, TRUST me. Or better yet just go read my PEScience Vegan Protein review. Yeah. No good. Okay so that's the formula. Again, mostly pea protein with some added aminoes. As far as macros, there's really nothing special to report and no big surprises like there were in that Primal Fuel Primal Kitchen protein. But I'll list them out for you anyways: 
Calories 130
Calories from Fat 20
Total Fat 2.5g
Sat Fat 0.5g
Sodium 280mg
Potassium 50mg
Total Carbohydrates 8g
Dietary Fiber 1g
Sugars <1g
Protein 21g
So yeah- nothing really out of the ordinary to point out in the macros. Again, it's just a very standard vegan protein powder. Not alot going on. It's not a meal replacement like that Ground Based Superfood Protein either. So nothin' fancy. Speaking of nothing fancy, let's take a look at the Optimal Alpha Protein packaging and label.
The Alpha Vegan Protein Label is Silly. 
Yeah, as you can tell, I really did not find this label to be particularly special. Honestly the whole Im So Alpha brand is a bit of a mess in my opinion. I know Mike Rashid is more rough and raw than a Steve Cook or that other hot long-haired guy, but seriously that doesn't mean the branding of his Optimal Alpha products have to be equally as unrefined. 
The label is white. The jar is white. Ok that's fine. But the label design is just a disaster. The brand name says 'Optimal Alpha' but I thought the brand was called Im So Alpha. So it's a little confusing. The background graphic is a big gray wing logo thing. Very drab. The fonts and text seem to be all spaced out oddly, and just overall I get a very disorganized, incomplete vibe from the Alpha Vegan packaging. I would never tell someone who to hire or fire, but Mike Rashid you should really fire your packaging designer on this one. It's just bad. I'll give it a BARELY passing 6/10. Okay. So. We've covered several bases in this Optimal Alpha review. It's time to tie it all together. 
Optimal Alpha Vegan Protein Review Summary
Flavors C
Formula B
Packaging D
Value C
Final Score C
Alpha Vegan, unfortunately then, seems to be just another face in the crowd. With very little to set it apart flavor-wise (at least set it apart in a positive way), and the face only a mother could love (meaning the label is rough-lookin'), I just can't give Alpha Vegan a green light.*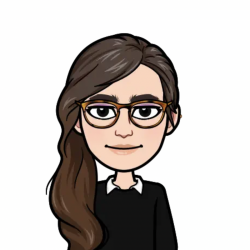 Latest posts by Allie Lewis
(see all)