Welcome to my Orgain Organic Protein Review. In this review I'll be discussing the taste, formula, and packaging of this new protein from the Orgain company. If you are wondering what I like and don't like about this product, you are surely going to find out. But I can't tell you just yet because we need to let the suspense build! And I need to make you READ because you don't do enough of it! So let's talk now. Let's talk now about everything and anything related to Orgain and get you every little bit of knowledge under the sun on this 'smooth & delicious' protein shake. I say 'smooth & delicious' in quotes because that is what is claimed on the front of the Orgain Organic Protein label. This is NOT necessarily what I found to be true of the flavor as you will soon find. I'll keep this intro short and sweet and then we can jump right into this Orgain Organic Protein Plant-Based Protein Review. Let's do it!
Orgain, first and foremost, is kind of a horrid name, I'm not going to lie. It's like a mixture of 'organ' and 'gainz' as in the that instagram term that all the boys use when they are trying to gain muscles. I think. Right? LOL. So naturally my bf saw me drinking this and immediately started eating it straight from the bottle with a spoon and yelling 'Orgainz'. Don't judge me by who I'm dating. He means well. Even if he eats freaking dry protein powder with a spoon. Sigh. But anyways. Orgain (not Orgainz) is a protein that I'm no realizing I had actually tried once before in the ready-to-drink formula. They definitely stock Orgain RTD at the convenience store by my work, and I've grabbed it a few times when I wanted a little sweet snack after lunch. Now. I don't want to focus this review on the RTD because I think it has a very different taste than the powdered mix. The RTD was definitely smooth and thick, and had a very bland, semi-sweet taste in my opinion. I would rate it average among the ready-to-drink protein shakes in those sort of milk carton packages. It's just ok. But let's talk about Orgain the powder. That Dave eats raw. I'm going to do thing backwards today and start from the OUTSIDE in. That means we'll talk about packaging first, then formula, and then taste.
Orgain Organic Protein Packaging Review Score: 8.0
The Orgain packaging is average. There's nothing wrong with it, and there's a whole lot remarkable or distinctive about it. But this is design. Design crosses over into art and can be very subjective. I think from a traditional design persepctive this would actually get a much higher score than I've awarded, and here's why: It effectively communicates relevant information to a customer. It is laid out carefully and clearly, and contains all of the essential information that you would need to know. What's the product name? Clearly it's 'Organic Protein'. Wait. Is it really? Oh. I've just been called it Orgain. LOL. So I think Orgain is actually the company name and 'Organic Protein' must actually be the product name. Interesting. See! I learn new things all the time when I take a minute to look more carefully at these things. So. how about a few things that I like and dont' like about Orgain Organic Protein from a visual perspective:
Likes:
The green lid: I don't know why though. It's just a really nice shade of green.
fonts: I think the font's used are some variation of helvetica and they really match the product well. Almost as strong font-use as Protein World Protein.
Colorful Callout Bubbles: I really like how Orgain uses the blue, pink, green, and yellow colored bubbles as a backdrop to their 'stat' section (carbs, calories, fiber, etc)
Dislikes: 
The flavor drip graphic: The creamy chocolate fudge flavored Orgain has a really sort of awkward brown strip down the side of it that I don't care much for at all. It is too dark to know immediately what is going on. I think they could take a page out of Shakeology's book and make the flavor graphic a glass full of shake. It's sexier. 
Clutter: I know I said that I liked how the label was laid out, but looking at it again I'm starting to think that everything is just a tiny bit cluttered. I feel like if they scaled everything down just slightly and spread it all out, the design might feel a little crisper.
Orgain Organic Protein Formula Grade: 8.5
Ok now it's time to get a little serious. The packaging is just for show. It's what on the inside of that packaging that is going to either make or break a protein powder. I was really curious to see what this protein was made out of. I've reviewed Body Nutrition's Gardenia, and also Vega Sport One Protein recently, and those use various combinations of hemp, pea, brown rice, chia, and sachi inchi. It looks like Orgain Organic Protein is made up of Brown rice, chia, hemp, and pea proteins. Now. I personally am not a fan of brown rice protein protein. It doesn't sit well in my stomach, and I know I'm not the only one that has trouble digesting it. Brown rice protein also has a very distinct taste that we'll discuss later. 
In terms of sweetener, Orgain uses Stevia, Monkfruit, and Erythritol. So this is another thing to be aware of. There are 5 grams of sugar alcohol per serving. (No, this won't make you drunk lol). But it might make you're stomach feel slightly 'on-edge'. Sugar alcohol tends to make my stomach feel kind of queasy. 
The stats of Orgain Organic Protein are not so bad. Using the aforementioned natural sweeteners means that this product has virtually no sugar. It also has 21 grams of protein per serving, which is a good healthy dose. On top of that, there are just 150 calories per serving, and virtually no fat. The sodium is also reasonable at 120mg. Here is a quick snapshot for you to visualize the Nutrition Facts:
Calories: 150

Total Fat: 4g

Sat Fat: 0g

Sodium: 125mg

Total Carbohydrate: 13g

Dietary Fiber: 5g

Sugar: 1g

Sugar Alcohol: 5g

Protein: 21g
I'm giving this formula an 8.5 because these macros (above) are very compatible for most folks' fitness goals. It is high-protein, low-fat, and low-carb. I'm only docking it on the formula grade because I don't much care for brown rice protein. I don't digest it well, and quite frankly it's amino acid composition is not that great for re-building muscle.
Orgain Organic Protein Flavor Grade: 7.0
Oof. It really starts to unravel a little bit for Orgain when you start drinking the stuff. This is unfortunately the worst-tasting plant-based protein that I've tried yet. Well. I don't know. Actually the Vega One was not that tasty either. Both of these pale in comparison to Gardenia in my opinion (and ALL pale in comparison to a whey, or dairy-based protein). What really gets me about Orgain Plant Based Powder is that the texture is just horrid. Some people don't notice / mind the brown-rice protein texture, but I find it to be really unpleasant. I don't know that I would describe it as 'chalky', but there's just something about the way it feels swishing around your mouth that totally turns me off. It's like it never fully dissolves down into a liquid even when it mixes with your saliva. I mixed my chocolate flavored Orgain into 12 ounces of water, and the taste was just bad. The chocolate is not bitter enough, and despite the combination of the three sweeteners, I still don't think it was sweet enough. Eh. Actually at the beginning of each sip it SEEMS to be sweet enough but then it's like the bottom just drops out of the sweetness and you can't sense it anymore. That's what happens with alot of the 'natural' low-calories sweeteners though. They just don't hold their flavor like real sugar (or even a splenda IMO). But. Yeah. I guess the common theme with these plant-based 'natural' proteins is the 'healthy' bit compromising a little bit on the taste. 
Orgain Organic Protein Review Summary:
Orgain Organic Protein Packaging Review Score: 8.0

Orgain Organic Protein Formula Grade: 8.5

Orgain Organic Protein Flavor Grade: 7.0

Orgain Organic Protein Value Grade: 8.9
If you want a 'clean' and healthy protein that is super affordable, and you don't really care if it tastes good, then Orgain is 100% the choice for you. But if you can afford to shell out a little more, you can find better-tasting, and higher quality plant-based proteins than Orgain. 
Orgain Organic Protein Final Review Score: 8.1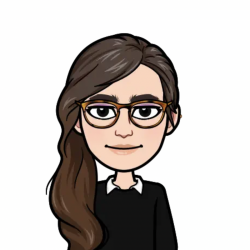 Latest posts by Allie Lewis
(see all)