Good2Go Bars, or G2G Bars if you're lazy, is one of the hottest new protein bars companies out there, and I am thrilled to be able to give you a proper Fit Life Allie review on these sweet babies. Yes. I just referred to protein bars as sweet babies. Shutup I'm tired. But guess what? I write my best reviews when I'm tired. Said no one ever. But we'll try. In this G2G review I'm going to take you through every single aspect of these high-protein energy bars from the flavor to the label. Hey that was so close to rhyming. I'll start, as per usual, by typing whatever comes into my head. That way you get nice and familiar with my horrible sense of humor and want to burn my website down. Er. Please don't. Not sure how well that would work out for you at the Genius Bar. Woo Apple Store jokes! LOL. Ok after that we'll actually get this Good 2 Go Bar Review started I promise. I'll tell you about the flavor, and what it's like to put these yummy protein bars in your mouth. Stay with me. After that we'll talk about the ingredients and supplement facts. Are these bars actually healhty? What's in them? You're going to find out. I'll conclude with a brief design study on G2G packaging, and then leave you with a final review summary, in which we'll assign G2G a final review score. Yes I just referred to myself as 'we'. Split personality whatup. Ok let's get started.
So one of the ballar things about being a blogger is that, well, every so often a smart company will come along and get some product in your hands knowing that you will probably provide some feedback and marketing for them. So I was pretty stoked when G2G contacted me and I got to try their awesome bars. I must say when the box arrived and I felt how heavy it was, I knew I was, should I say, 'Good 2 Go' in terms of protein bar stash for the week. And that's a pretty darn good feeling. I rushed the box back to my apartment and ripped it open like a kid on Christmas morning. To my delight, I found four boxes of beautiful bars inside. TWO chocolate peanut butter, and then a peanut butter fruit nut and also an almond one. Of course I went STRAIGHT for the peanut butter chocolate chip. Which is surprising considering I almost overdosed on Reese's PB cups just a last weekend. Yeah. It's possible. So let me tell you about the taste of G2G bars. 
'Dat Fridge Stock 'Do..
Good 2 Go Bars Flavor Grade: 9.7
Well that's a pretty dang good start for G2G I think. A plus on flavor. Let's face it, taste is way more than half the battle with protein bars. In this day and age where protein bars have become the new 'healthy' indulgence, I think the folks at G2G have set themselves up nicely by quite frankly NAILING the taste of these protein bars. I've tried my peanut butter chocolate chip and peanut butter fruit nut bars and want to describe the tastes in some detail for you:
Peanut Butter Chocolate Chip: The first thing that comes to mind immediately on biting down into one of these bars is, 'F*CKK YES'. The second is 'OO THAS SWEET'. And then the third is 'WAIT. I KNOW THIS FLAVOR'. And then you spend a hot second in thought, trying to place where you've had this sort of bar before. And then it hits you. Perfect Bar. You know. Those ones in the fridge section of Whole Foods. They're in the pink, or blue wrapper (Is it sad that I know all this from memory). Awesome bars are indeed awesome tasting. They are very peanut butter-y tasting, just like G2G. The difference between G2G and the awesome bar is the oats that you can really taste in Good 2 Go. And so for me, I'd actually probably rate G2G bar above Perfect Bar. Perfect bar also doesn't have chocolate in it. G2G does. And it's darn good chocolate, too. It's real chocolate (cough, QUEST, cough), and is of course the perfect complement to the peanut butter flavors.

 

Peanut Butter Fruit Nut: This flavor is very similar to the peanut butter chocolate, just without the chocolate. I didn't REALLY pick up a ton of the fruit flavors in this G2G bar, but it was still super tasty none-the-less. The absence of chocolate allows even more of the wholesomeness of the oats to come through, which I found to be really nice. This bar is equally as sweet and PB chocolate, and has the same sort of grainy chewiness that melts away into smooth, velvety, buttery awesomeness once it hits your lips. I am a big fan of this peanut butter anything, so by default the peanut butter fruit nut felt right at home on my tongue.

 

Almond Butter Chocolate Chip: I have not yet tried this flavor, but I'm sure it's the bomb too!
Good 2 Go Bar Ingredients Grade: 9.0
I'm keeping the ingredients grade in the A range, but we do have a few things to touch on with regard to ingredients and supplement facts. In terms of ingredients themselves- you won't find a 'cleaner' or more natural recipe. The list goes a little something like this (for PB Chocolate Chip):
Peanut Butter

Whey Protein Isolate

Honey

Brown Rice Syrup

Organic Oats

Semi-Sweet Chocolate Chips

Peanuts

Organic Cocoa Powder

Organic Flax Seed Meal

Organic Tapioca Flour

Organic Coconut Oil

Organic Coconut Sugar Crystals

Non-GMO Sunflower Lecithin

Sea Sale

Vanilla Extract

Organic Cinnamon
Whew. I'm getting a little mouth-watering going on even typing that beautiful list! I truly believe that this is one of the most well-designed protein bar recipes around. In fact it's not too far from what I use in my own special protein balls at home except these G2G Bars actually taste WAY better!
A few things I want to touch on, that span both positive and (possibly) negative:
Protein: At 18 grams of protein per bar, Good 2 Go has done an awesome job of creating a protein bar that actually packs some muscle growth/recovery benefits. All too often you'll see a protein bar with like 5 grams of protein. But 18- now that's legit. And it's high-quality whey isolate to boot!
Calories: Ok, so Quest bars are 120 calories. But they were also made in a lab and you KNOW there's some real chemically stuff goin' on in there. I mean. You don't get booted from Whole Foods for no reason. Don't get me wrong I love Quest Bars as much as the next chick, but I'm getting to the point where I'll take the extra calories and have a REAL FOOD bar. At 300 calories a pop though, you do need to be careful not to scarf four of these in a row (which is VERY doable cause they taste so darn good!)
Sugar: Ah, the old elephant in the room. It rears it's head anytime you taste something that seems like it might taste 'too good to be healthy'. Don't get me wrong, I still classify G2G as SUPER healthy, but they DO have a decent amount of sugar. Now. I'm no sugar-phobe. Especially when most of it is from honey (the best/healthiest of the sugars IMO). But 15 grams IS a decent amount of the sweet stuff. And that's why I personally will be eating these as a pre workout energy snack. It actually has everything you want before a tough workout- lots of calories and carbs. Stuff is like rocket fuel I tried it today about 90 minutes before my jog. I also took a little pre workout (review of THAT one to come tomorrow), but still, I know the G2G was there to fuel me properly during those last three miles.
Good 2 Go Bar Packaging Grade: 8.7
G2G was bound to dip into the realm of average sooner or later. And I guess the silver lining is that it happens to be on the criteria that matters the least. BUT. Let's keep in mind a B+ isn't such a bad grade! , she said as her father beat her with a cane. LOL. So morbid. But no. This packaging isn't TERRIBLE, it's just that it could, and should be better to match the awesomeness of the product within. First things first, the base color is too yellow. It's actually a really ugly color. Like. Who chose that? Make it more of a brown/cream color. The background graphics are also pretty ugly, and so is the G2G logo come to think of it. Ugh. I'm sorry G2G I don't mean for this to be this harsh, but y'all can do better than this. Here's what you're going to do. Change your material from gloss plastic to a matte / flat finished plastic. Or even a kraft paper look if you can find it. Then change your logo, and branding to something more quirky and hipser (see Justin's nut butters, or Kutoa bar, or even Papa Steve's bars). Then you guys have the game won. You're welcome. I'll settle for a monthly shipment of peanut butter chocolate chip. LOL. But seriously. Sigh. Ok. Let's wrap up. That's what she said. GO TO BED ALLIE.
Good 2 Go Bar Review Summary:
Good 2 Go Bars Flavor Grade: 9.7

Good 2 Go Bar Ingredients Grade: 9.0

Good 2 Go Bar Packaging Grade: 8.7

Good 2 Go Bars Value Grade: 9.8
These bars are outstanding. The natural ingredients. The high protein content. The TASTE. Ugh. Pure. Love. And at $20 per box of 8, these bars are priced very, very fairly. I can't recommend G2G bars highly enough. Awesome work guys.*
Good 2 Go Bars Final Review Score: 9.8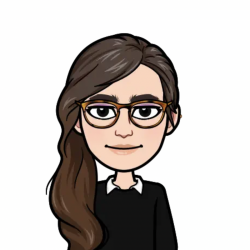 Latest posts by Allie Lewis
(see all)